I've mentioned recently that we applied to Make A Wish for Gavin. It's been awhile, we haven't heard anything back, and because he's getting close to the age cutoff, we connected with a local organization.
This is an organization that grants wishes for kids with life threatening conditions.
Lizze stumbled across them in a magazine and sent them an email. We heard back within a couple of hours and a rather lengthy phone interview took place. I'm not going to mention the name of the organization just yet, but when we hear back, I'll share everything.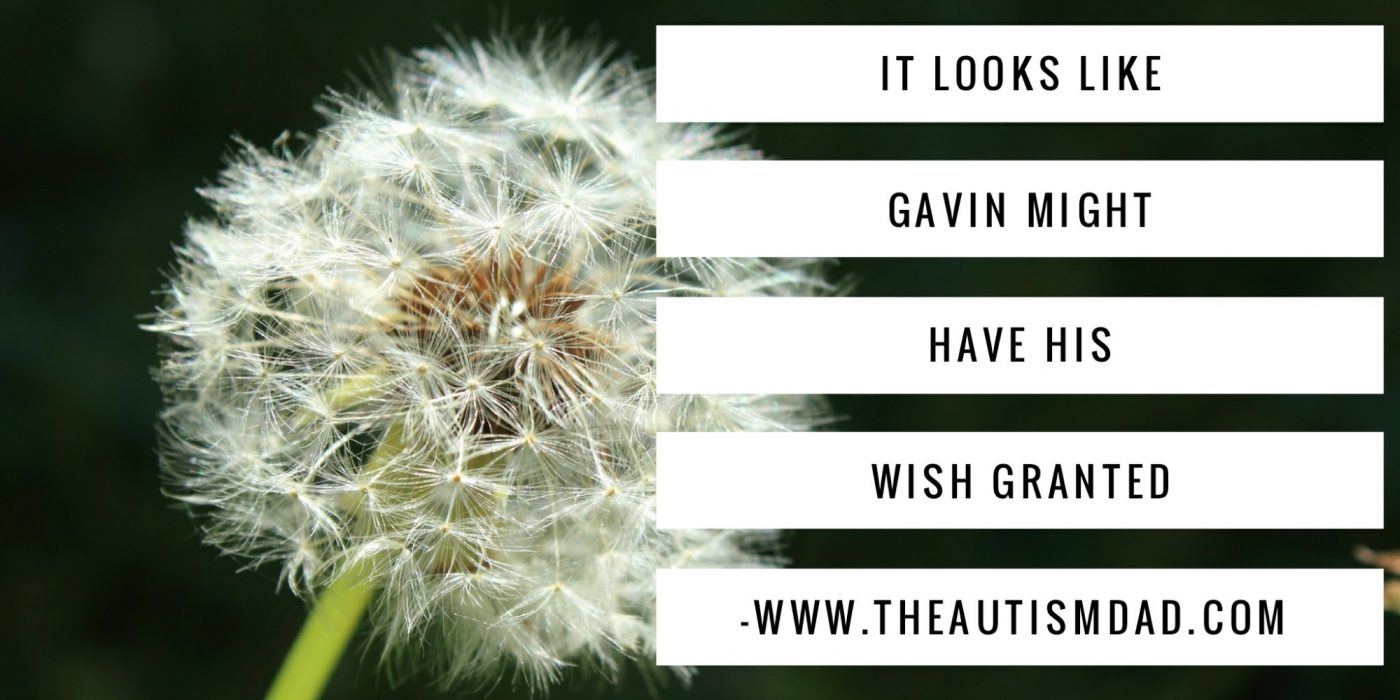 Over the phone, we designed a wish for Gavin that is pretty amazing. It will involve a 1 week trip to Orlando. We will be staying in a two bedroom condo, and receive tickets to all the amusement parks in the area, including Disney, Universal Studios, and Lego Land.
We would be driving, cause none of the kids would get on a plane, and with Gavin's health, I wouldn't be comfortable.
I was absolutely floored that a local organization could pull something like this off.
His wish has been submitted and we are supposed to hear back soon. Gavin's Immunologist has to sign some paperwork, but this was all her idea so that shouldn't be a problem.
The impression I got from our conversation was that it's possible this could happen this summer. It might cut into the school year but so what. This is a once in a life time chance for Gavin.
They also put some focus on the boys as well. ☺
If this goes through, I'm going to reach out to the boys favorite YouTuber and see if there was any way we could meet up. The boys would be thrilled, and so would Gavin. They are all huge, huge fans.
This is fantastic news and I'm so grateful that we were able to apply. There's no guarantee, but it's looking pretty good so far. Gavin absolutely deserves this, and I'm hoping it all works out.
Feeling blessed… ☺