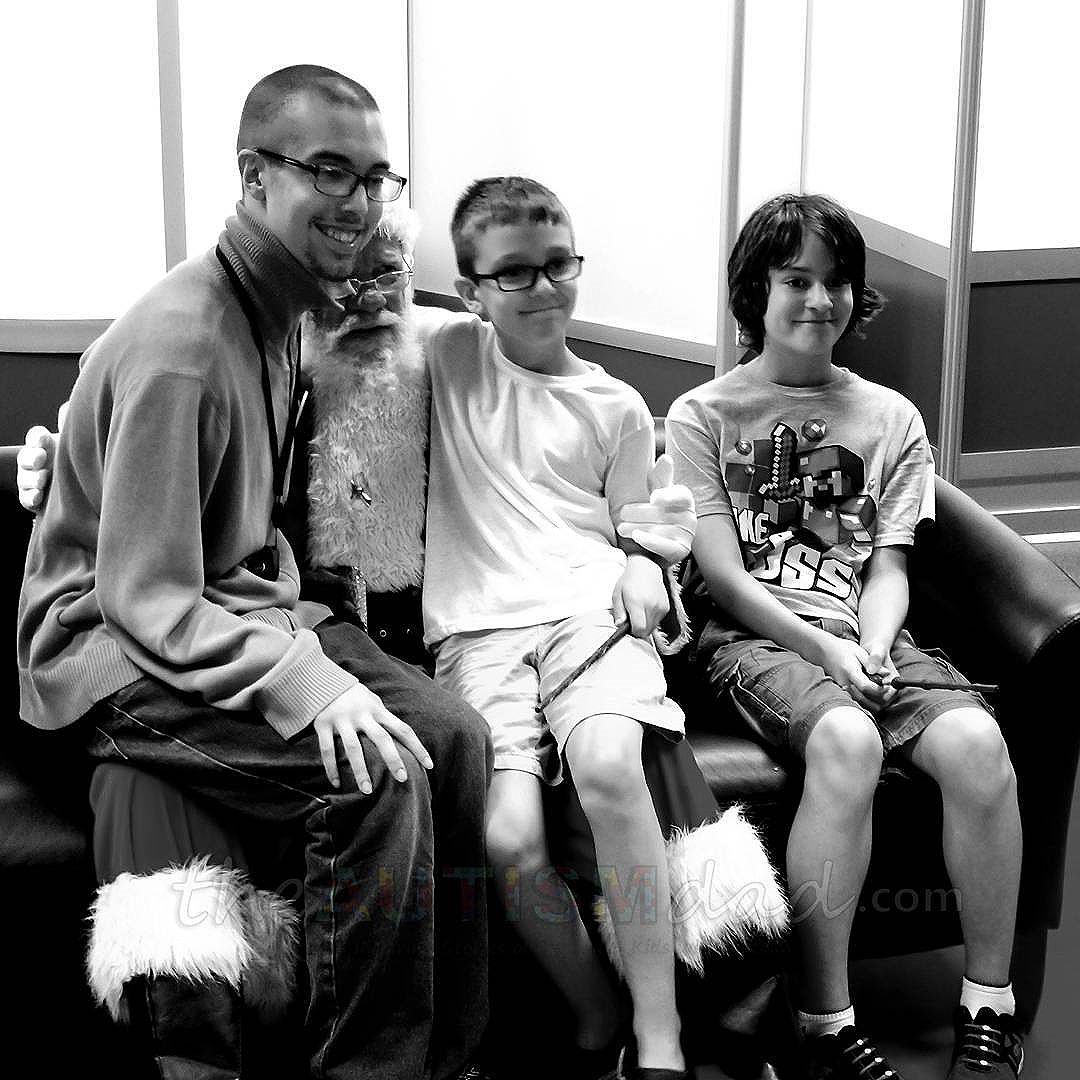 One of the best moments from our Florida vacation
A few days into our stay at Give Kids the World, the village received a visit from Santa Claus. Emmett and Gavin were beside themselves as they waited for the day to arrive where they got to see Santa.

Elliott was not so excited because he's at that age.
If you ask the kids, this was probably one of their most cherished moments from our trip. On a side note, I just realized that we left without our pictures of the boys with Santa.
I took this one but they took family pictures as well.