Unfortunately, I'm not feeling very well tonight and I think it's my body turning on me because of all the stress. I'm going to make this super quick because there isn't a great deal of information to share for another week or so.
As I said eariler, Gavin's surgery went well. The staff at Akron Children's Hospital are second to none and we are so grateful for how well they treated Gavin.
The entire procedure was about thirty minutes and it went smoothly, without any complications.

Gavin did well under anesthesia and that was something we were a hit concerned about because of his autonomic disorder.
When the doctor met with us after, she explained that almost everything looks great. They only problem they found was in his stomach. There was lots of inflammation and I'm pretty sure she said ulcers.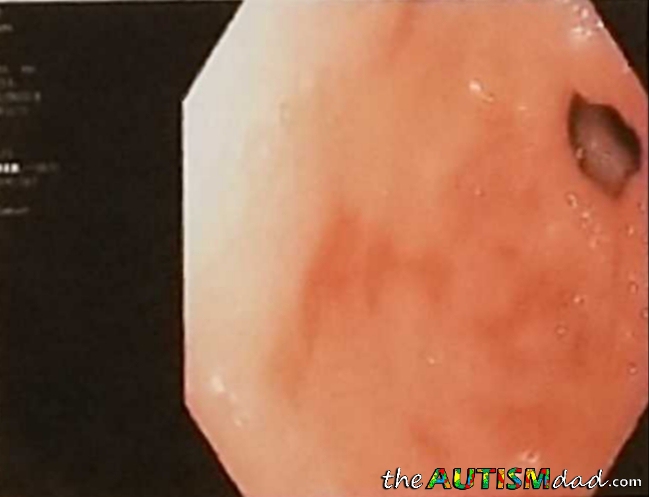 The above picture is Gavin's stomach and any redish spots you see are inflammation. They aren't sure what it's from but they took biopsies and we'll have a better idea in a week or so.
The current thought is that it may be medication related and if that proves true, we'll have to figure that out.
For now, Gavin's feeling fine and has been eating like normal since he woke up. There doesn't appear to be any complications and I'm glad we can out this all behind us, at least for now.
Here are some pictures from our little adventure this morning. ☺
Lizze and I wanted to thank everyone for their prayers and positive thoughts. We really appreciate it..
[foogallery id="81723″]