I'm really nervous about Gavin's neurology appointment at the Cleveland Clinic in the morning. To be completely honest, I'm sick to my stomach over it.
I love Gavin's doctor and I love the Cleveland Clinic. Without hesitation, I can say that they are a large part of the reason Gavin's still with us today. That's not something I could ever pay back.
The appointment tomorrow is all about Gavin's problems with his legs.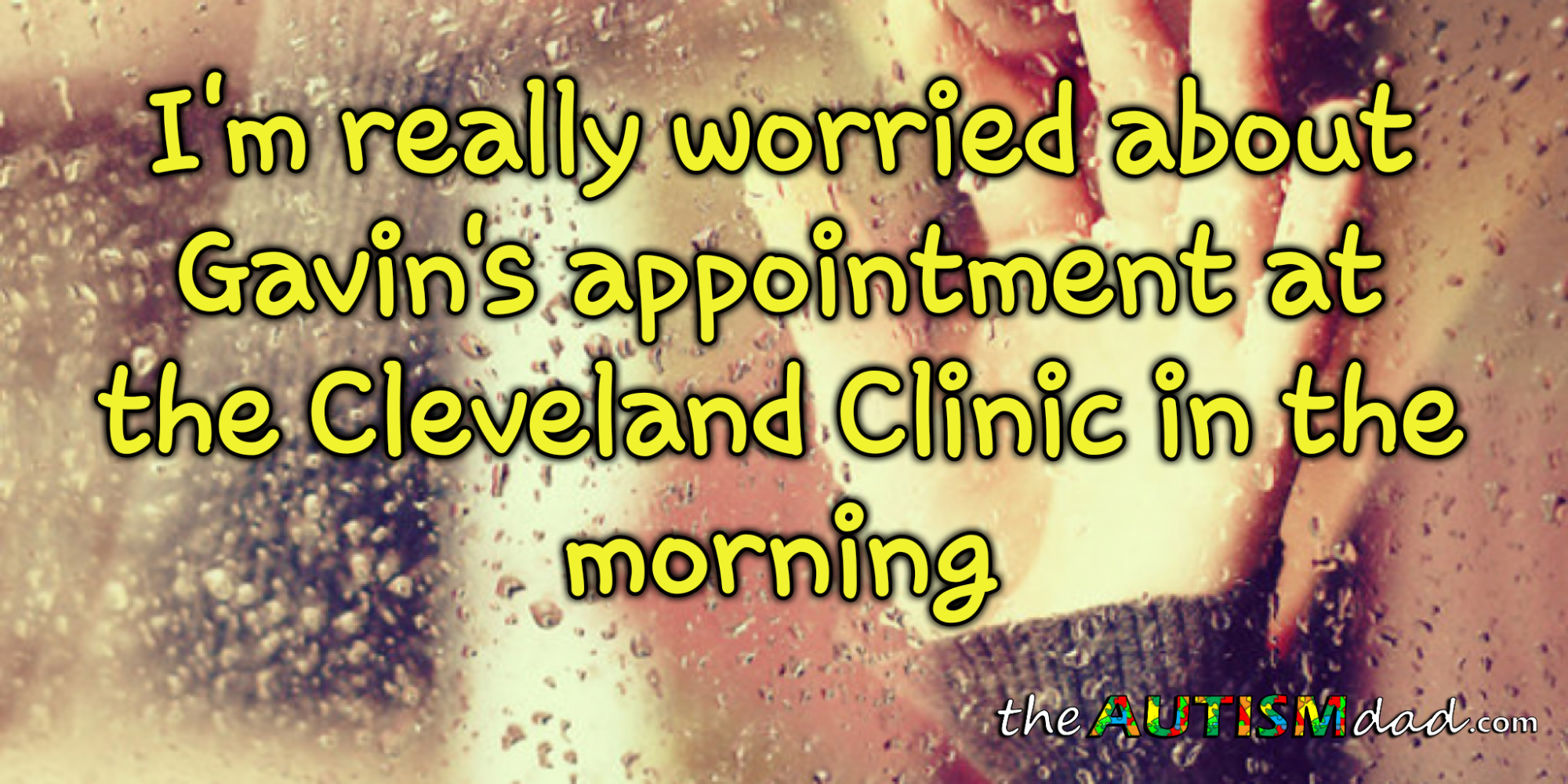 He's been complaining on and off for awhile now, that his legs stop working. It's tough to understand what exactly he means by that because I'm not sure he knows how to describe it or that he understands what he's talking about.
Essentially, he's saying that his legs stop working because they aren't doing what he's telling them to do. They seem to give out on him and while he's not had any significant falls that I'm aware of, he's very hesitant to go up and down the stairs for fear he's going to fall. We have seen them give out before but I'm not sure what's going on.
I don't know what this means. Maybe it doesn't mean anything.
Gavin's overall condition is degenerative in nature and we know there's a chance it could impact his ability to move because it already has. I'm praying this isn't the case and that it's either nothing or not something we don't need to worry about.
Generally speaking however, Gavin's not had much luck in regards to his health. Historically, when things like this come up, they end up being new symptoms or a new baseline.
I'm not in a place to handle more bad news in regards to Gavin's health. My heart can't take it. My spirit can't take it and I can't bare to see Gavin have to face anything else.