I'm not quite sure how Zane is doing. I know that sounds weird but at times he seems to be doing better and other times he seems to not be doing as well as I thought.
Zane isn't contagious and has been on antibiotics for the last 5 days. We were told to keep him separate from the other ferrets because while he's not doing well, it's best to keep him isolated so he doesn't have to compete for food. It was something like that anyway.
Last night it occurred to me after Lizze and I gave him his medicine, that he's been isolated for 5 days and that may be making things worse for him.

Ferrets are incredibly social animals and they permanently bond with the other the ferrets they live with. That's why if you have two ferrets and one dies, the other can often become depressed. Many times the other will die from what amounts to a broken heart.
Keeping Zane away from the other 3 ferrets he's bonded with, may be causing him to become depressed and slowing down his recovery.
Before bed last night, I decided to put Fat Tiny in with Zane and see if that helps. Fat Tiny is way too lazy to try and escape the temporary enclosure, so she was the best fit.
Zane immediately perked up and this is what I awoke to this morning.. ☺ 💙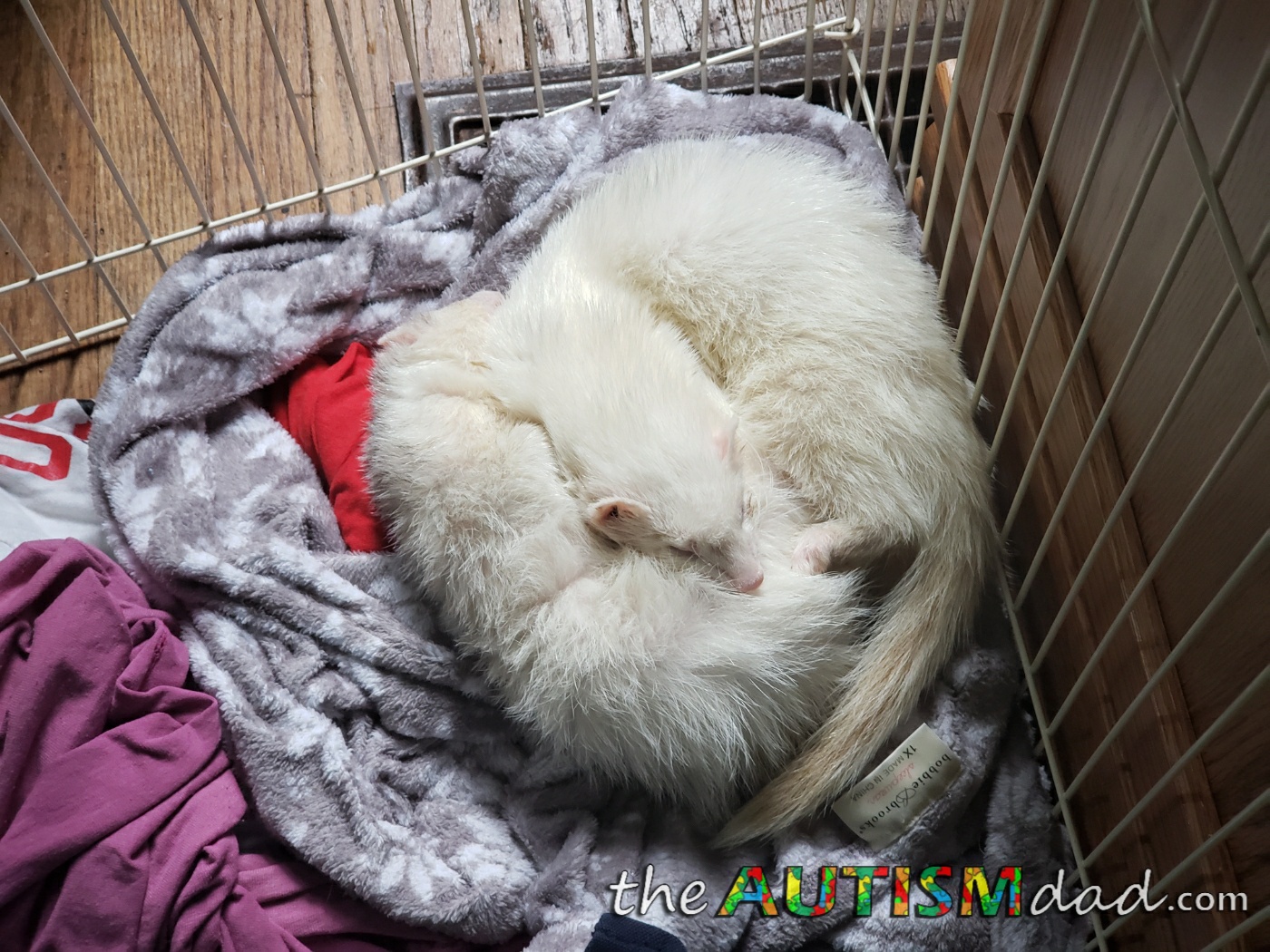 Sometimes when you're going through a difficult time, a good friend can make all the difference in the world.
These two have been curled up together since last night. I'm hoping this will help to speed up Zane's recovery and allow him to return back to the others in the near future. ☺