Good days and bad days are relative, especially when you're an Autism parent. A good day might be only having to live through a few meltdowns and a bad day might be absolutely catastrophic.
There are of course, plenty of days that fall somewhere in-between.
Today for me was mixed bag.

Lizze was down for most of the day, which sucks for a million reasons, not the least of which is the fact that she's truly miserable. Sometimes the struggle is physical and sometimes it's emotional in nature. Other times it's a combination of both.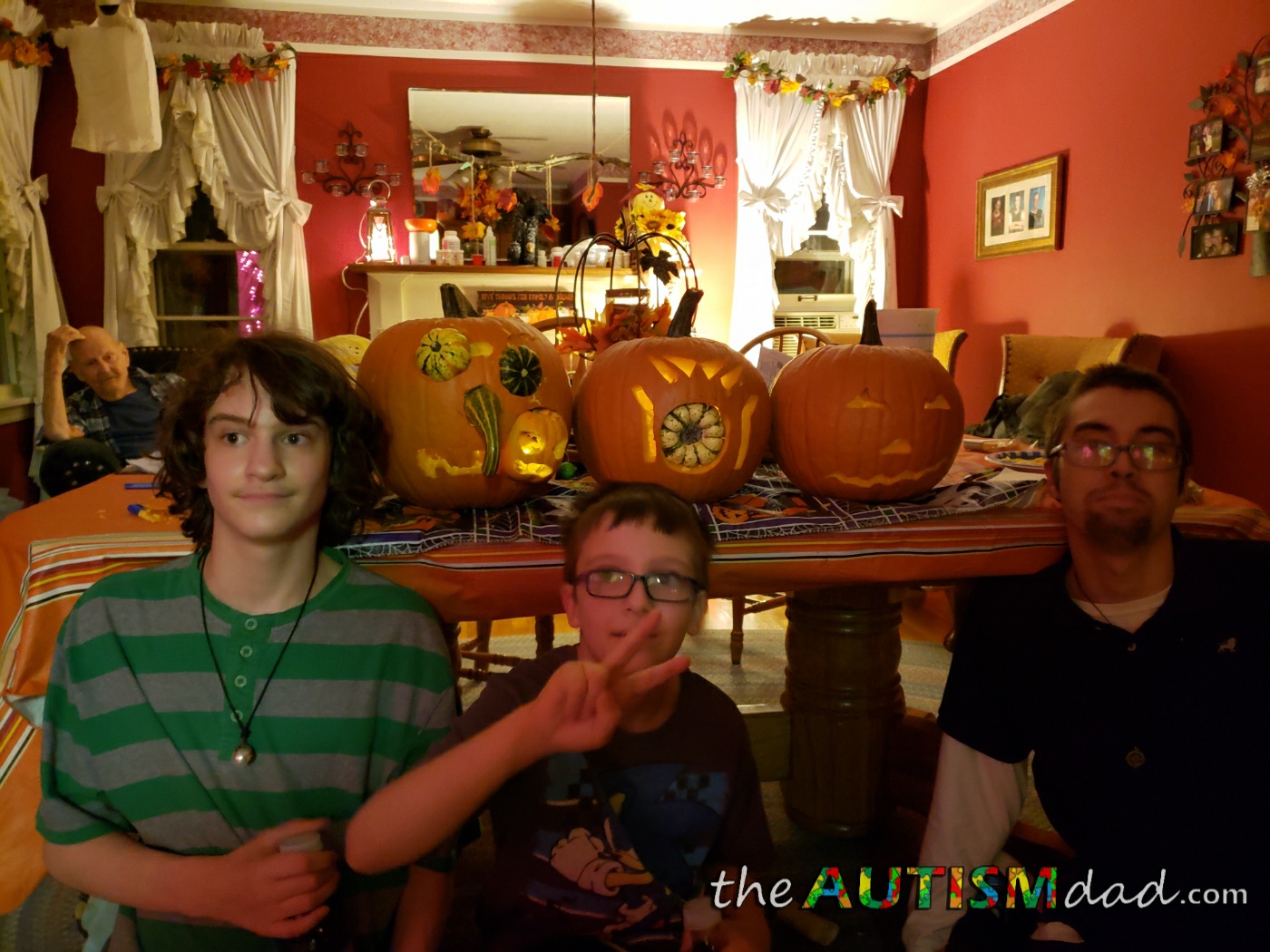 Today was a combination of both and life just wasn't fair to her.
Anyway, after school today, I picked the boys up and took them to my parents house to carve pumpkins. It's become a tradition and the boys love it.
Unfortunately, Lizze wasn't in a place to really go anywhere. It's not that she didn't want to, because she did. The problem was that it would have simply been too much for her.
I get it and I totally support her decision. At the same time however, I also realize that means a whole lot more on my shoulders as a result.
The kids are still amped up from family night at school on Wednesday evening. I knew this wasn't going to be a simple task and with my 92 year old Grandpa living with my parents now, I didn't want the kids to overwhelm him or my parents.