I'm just not a fan of today. The weather is terrible and the kids are struggling but goddamnit if we didn't go trick or treating in the pouring rain.
We debated and not going was the end of the world for some. They missed out last year because they were sick so we didn't want to miss out again this year if it was possible to go.
Lizze is sick again and so I ended up taking the boys to my parents house on my own. That's usually where we go. Our neighborhood isn't safe and so we go somewhere that is.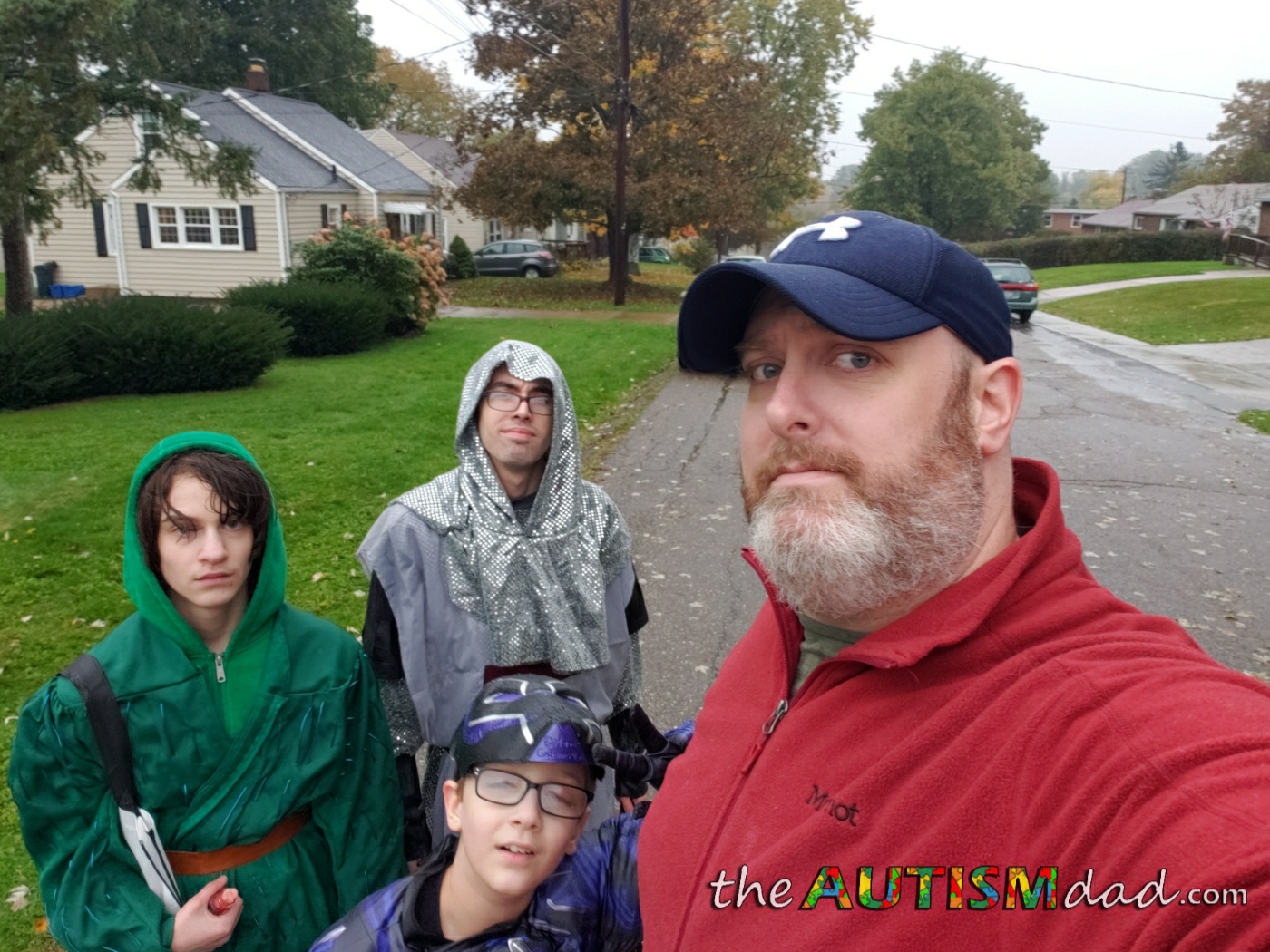 It poured the entire time and everyone got soaked but everyone also had a good time.
The kids are miserable now that it's over and the excitement has turned into overstimulation, which will inevitably turn into meltdowns. Yay for meltdowns.
We've already had an aggressive Gavin meltdown and several raging Emmett meltdowns. I'm spent and just want the ride to stop so I can hop off.
I'm happy for the kids and I would do it again but I'm spent and I'm burnt out.