I'm absolutely not in a good place today and Lizze is in an even worse place. I told the boys what was going on and they did better than I thought they would. We will probably see them acting out or having more meltdowns than is typical for them because that how they often deal with things.
I spoke with Gavin last and as predicted, he's unfazed by the news. Again, that is just the way Gavin is wired. He's the center of his Universe and if it doesn't interfere with a mission or playing his tablet, it doesn't usually register.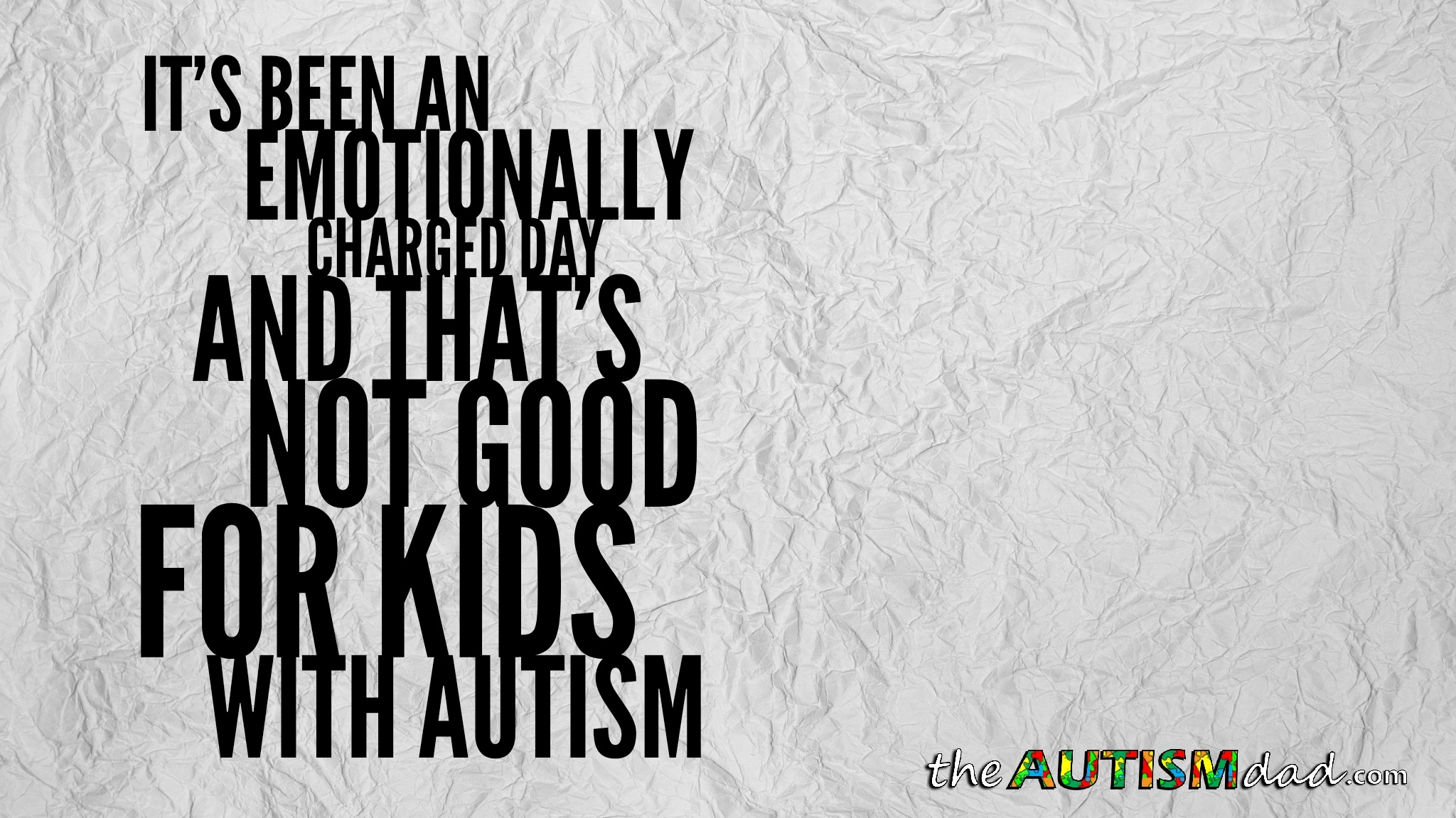 He made some comments that I told him he cannot repeat because they would be very hurtful to anyone who hears them. He doesn't mean them in a bad way, he just lacks the capacity to understand the consequences of his actions and the emotional wherewithal to respond in a manner that is sympathetic or even empathetic.
I was very clear with him that I understand he doesn't mean anything bad but that many other people won't.
I don't know.
It's really frustrating and offensive but you have to put everything with Gavin into context.
Anyway….
I was able to get out and go walking before the weather got bad. I walked in the rain but it wasn't too heavy.
It was important that I do what I needed to center myself because it's going to be a very rough couple of days.
Lizze is lost and I'm unsure of how to handle everything with the kids. I don't know if they should go to the calling hours or the funeral. This will be very emotionally charged and that isn't something the boys or most kids with Autism cope well with. Gavin will almost certainly rapidly decompensate and that's never been a good thing.
We have to balance all of this with their need for closure.
There are so many things to consider when it comes to kids with Autism and Special Needs. We have to do what's in their best interests, whether it's popular or not. The problem is that I'm unsure of what that is.