Lizze asked him if she could sit with him, so they could sit alone together. Surprisingly it worked.
As he was settling down, I asked him if he'd like to go walking with me. He jumped at the chance and we were off to the park.
I didn't expect him to walk very far and I told him that we'd go as far as he wants.

It was about 30°F and he was all bundled up. We talked for most of the walk and inside of the first mile, he found this giant leaf. You'd of thought it was made of gold because he was just enamered by it.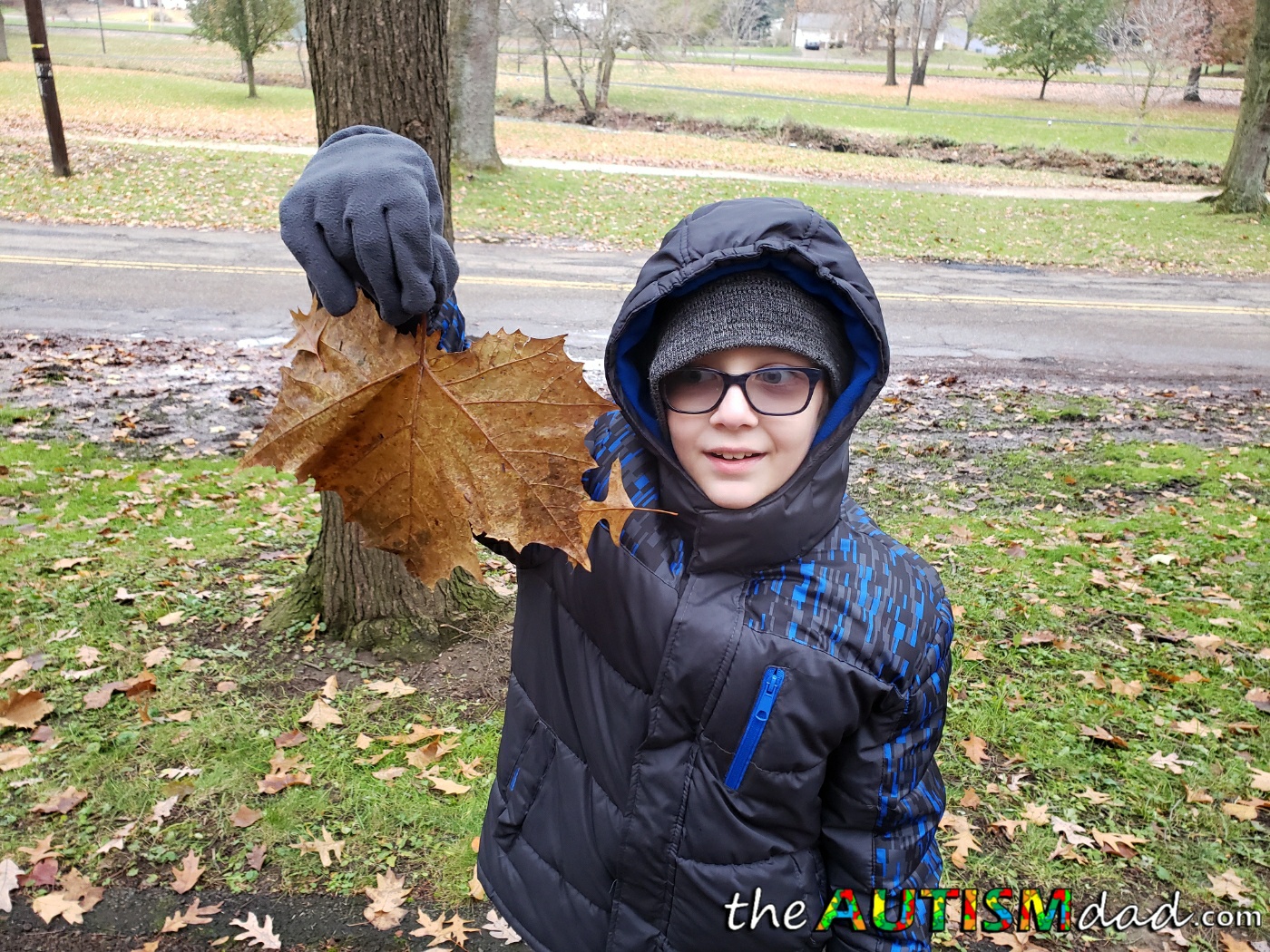 He set it down on a rock and we finished the lap. As we neared the end, he decided that he wanted to go back and collect his leaf. I explained that he would have to walk another mile and a half but he insisted.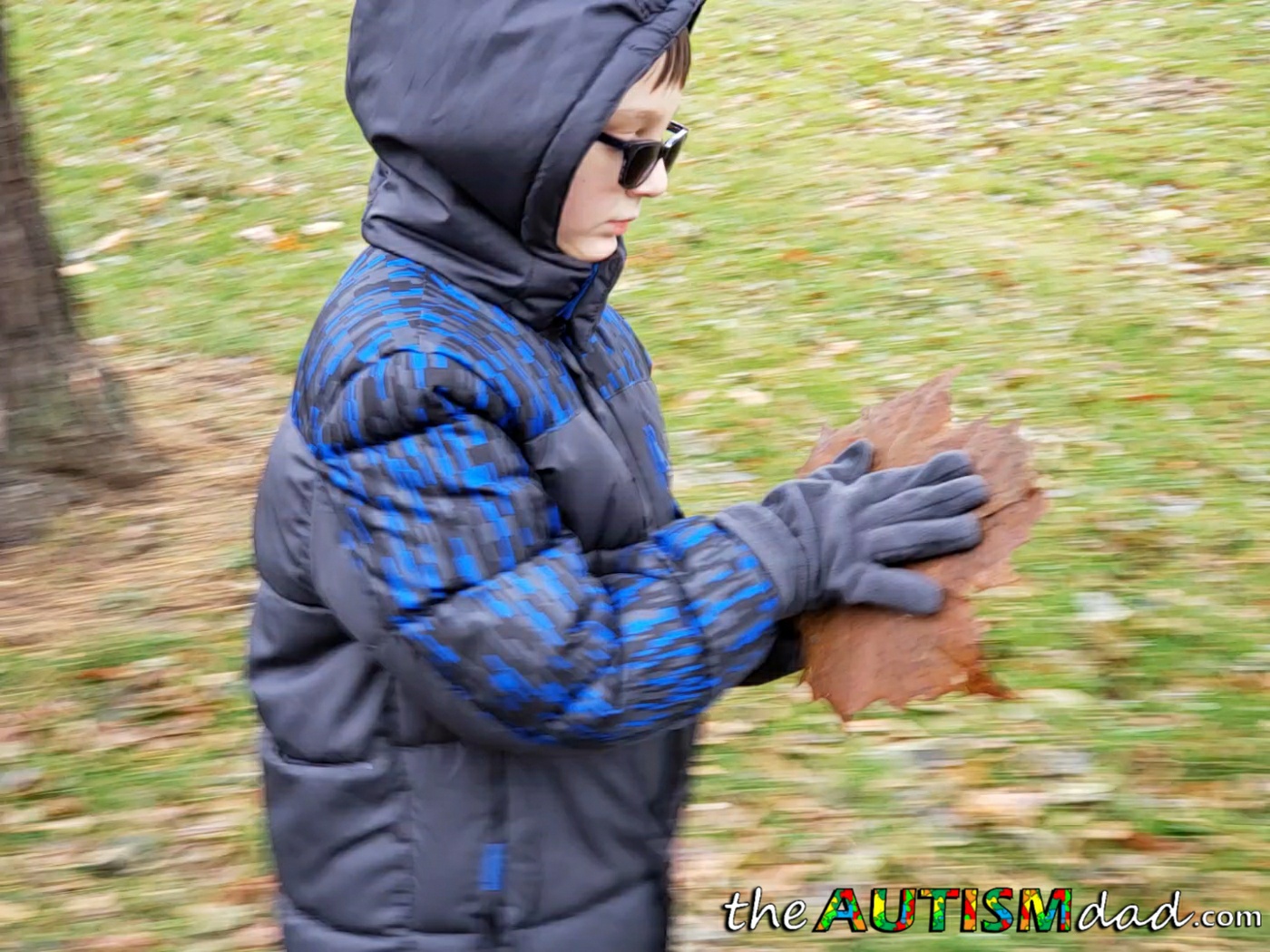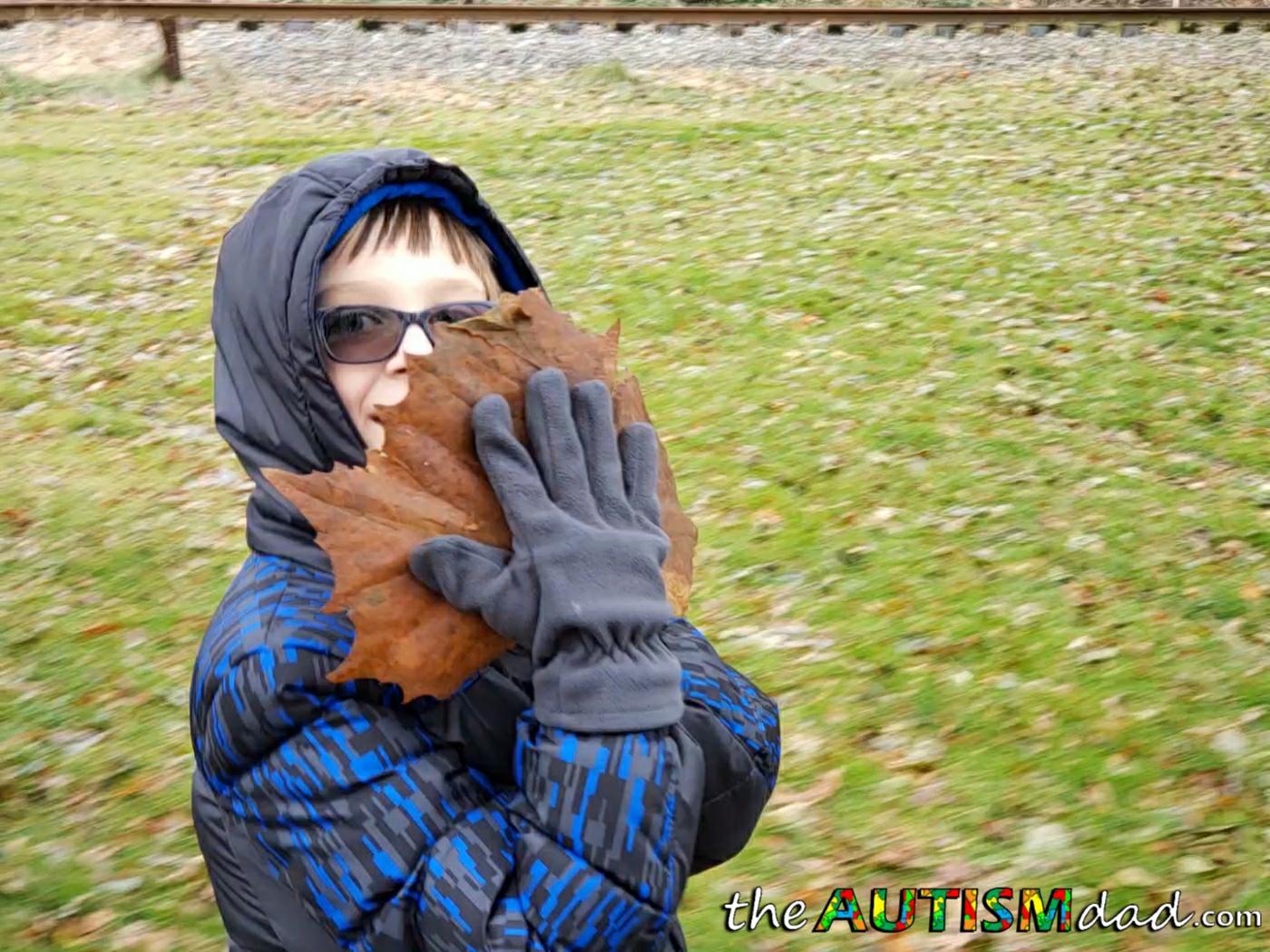 We walked a bit over three miles and he did amazing. It was really nice to spend the time with him. He definitely needed it and so did I. ☺
He carefully carried the leaf for about the last mile and brought it home so he could dry it out.