Shortly after we got home, we had to leave for therapy. During therapy, the boys all played together and it was so nice to see them all getting along.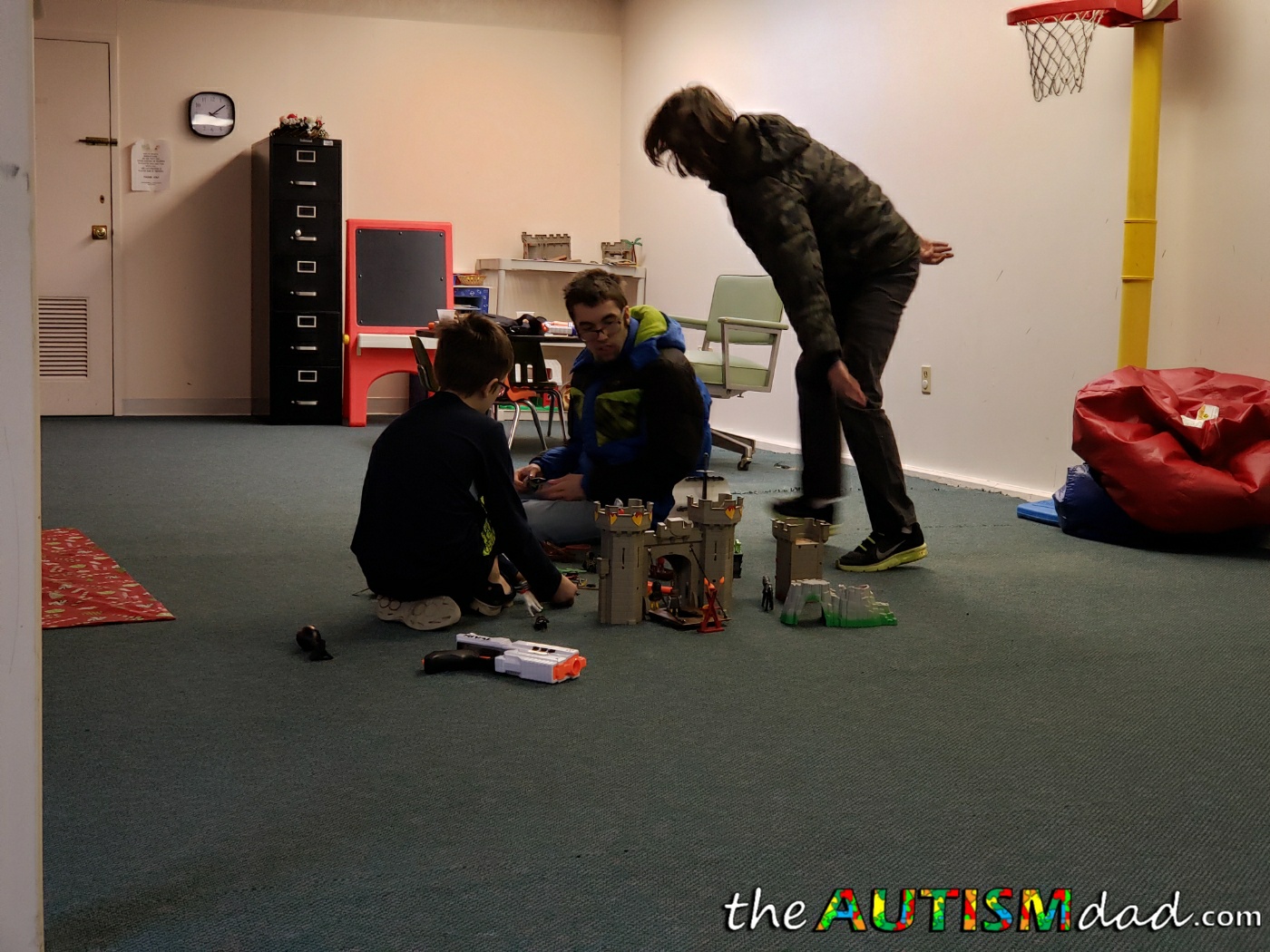 They set up this castle thing and used it as target practice for their Nerf guns. 😂

After we got home, we had dinner and watched Harry Potter and The Half Blood Prince. It was a nice evening and everyone, with the exception of Gavin, watched the movie.
Lizze and I even had a poor man's date night at the kids went to bed. A poor man's date night for us is whatever ice cream Walgreens has on sale and a movie on Netflix or perhaps a few shows off the DVR.
It's super cheap, not fancy at all but it works for us. ☺
We don't have money but we feel it's important for us to set time aside for each other. It costs maybe $10 but the time spent is worth so much more than that. ☺
I feel like despite how challenging the day was, we have many things to be thankful for. It's important that we not lose sight of those things.