I've spent a great deal of time thinking today and while thinking is required for my line of work, it can also prove to be a dangerous thing for me on a personal level. There's so much on my mind right now and they're not the kind of things that can just be processed or filed away.
I feel like it's pretty safe to say that depression is creeping up on me once again. It's not bad enough that I'm considering a medication change or anything like that. I can simply feel myself struggling a bit more with everyday life.
At the moment, my thoughts are circling around having my wisdom teeth removed. I'm quite preoccupied with that but it's still about 2 months away and I have a lot of life to get through before I get there.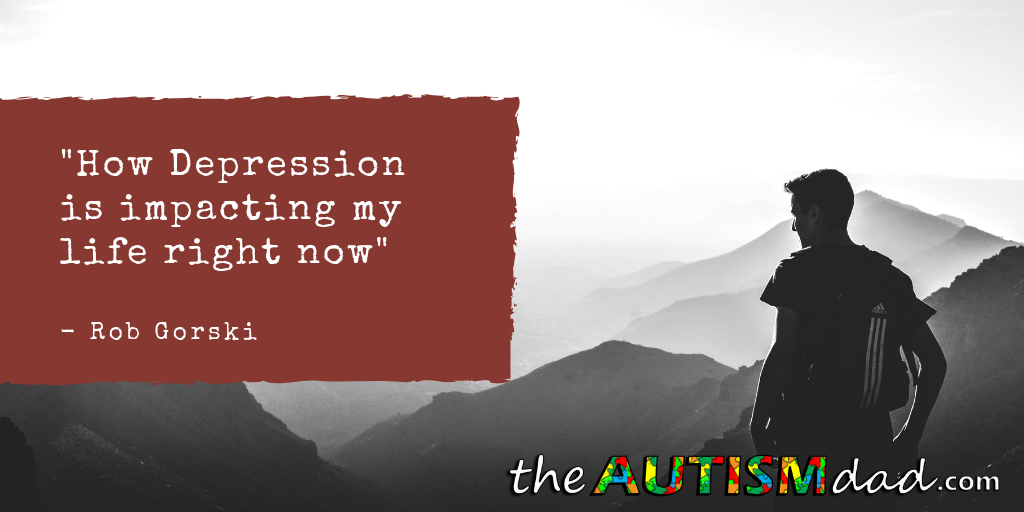 When depression rears its ugly head, I don't actually get sad or feel depressed. I'm more likely to berate or belittle myself because I pay too much attention to my failures.
What happens is I can become hyper-focused on something and it can begin to illicit control over my life. In other words, my thoughts begin to control me and not the other way around.
I become very overwhelmed and will struggle to find any relief from that. While I'm not suicidal, I'd be lying if those thoughts haven't temporarily taken up residency from time to time. If I was ever seriously stuck on something like that, I would immediately get help because that's above my paygrade and not something I can work through on my own.
I often get frustrated because I know that depression is influencing my feelings but I can't turn it off. I was a forensic psych major in college and while my intention was to get into more of the law enforcement side of things, I gained a very good understanding of the mechanics involved in things like depression.
I know that I'm feeling the way that I am because of depressions influence but that doesn't change the fact that I feel like this. It's weird and aggravating.