I had a really tough conversation with the boys yesterday. Gavin wasn't a part of it because he was on a mission in another galaxy when this went down. That's not sarcasm either. Gavin's Schizophrenic and truly believes he goes on missions.
Anyway, Elliott and Emmett had been fighting because that's just what they do anymore.
While I was talking to them and trying to help resolve their current disagreement, Emmett opened up about some things bothering him. Neither of the boys ever really open up like this unless they're really upset and it just sorta slips out. They've always been that way and I don't know why..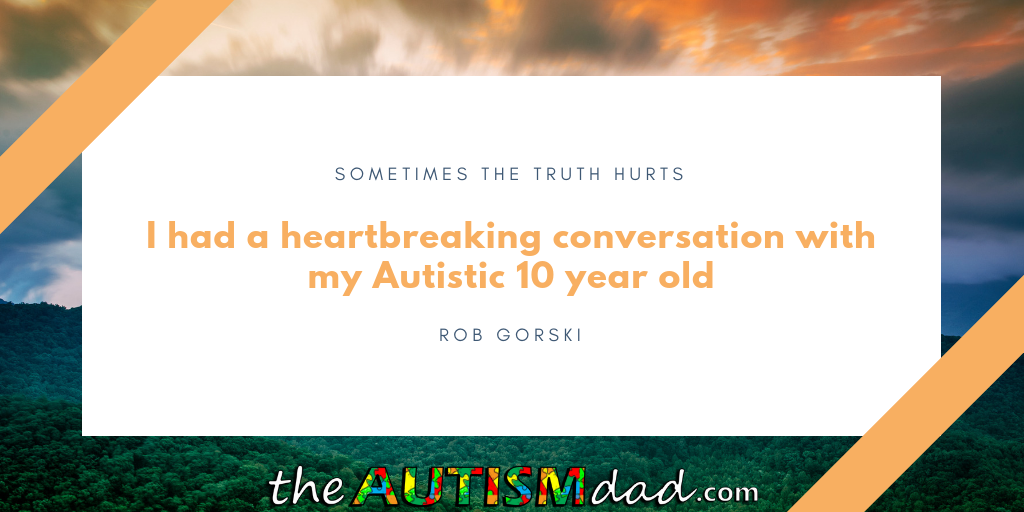 Anyway, Emmett kinda laid into me about why we can't move to a better house. He listed a few things that were upsetting him and I just sorta listened, not knowing what to say.
Here's a a few of the things he mentioned during his sharing session:
He doesn't feel safe
He can't play outside
The house is too small
There aren't enough power outlets
He and Elliott's room is too small
Something about the car being broken all the time and being too small
He's not wrong and that made it a bitter pill to swallow. Nothing he said was inaccurate and he's right.
No one feels safe because the neighborhood is not good. The frequent, almost daily gunfire doesn't help instill a feeling of safety either. This is also why they can't play outside very often.
Yes, our house is way too small. It's simply too small for our family of 5. The boys need more space and we can't give it to them here. Emmett's absolutely right about that.
He's also right that there aren't enough power outlets. This is a significant issue on the second floor. Each bedroom only has one working outlet. It creates problems and while this isn't life or death, it's still an issue without a practical remedy.
This is a big one right now, especially as the boys get older. Their bedroom is simply too small. They are in the largest of the kids rooms and they are on top of each other. Between their beds and dressers, they have no room to play.
As for the car, I've mentioned that frequently as an ongoing problem. He's right again. The car has major problems that aren't worth fixing and the boys barely fit in the back seat anymore.