I think Schizophrenia is among the most confusing and difficult mental health issues anyone can deal with. I think that adding Autism, profound cognitive regression and being a kid, makes it infinitely more so.
For those who are unaware, Gavin suffers from Schizophrenia and has for most of his almost 19 years on this Earth. The challenges we've faced as his parents have been unbelievable and yet that can't compare to how difficult it's likely been for Gavin. It's been a long, winding road and there have been many hospitalizations. It's been a sometimes painful, heartbreaking experience for everyone involved.
After many years, we've finally managed to find some kind of balance. It's required various medications, tons of therapy, lots of patience and it still remains a very delicate balance. It doesn't always work but it's all we have and we're grateful to have it because Gavin's quality of life benefits.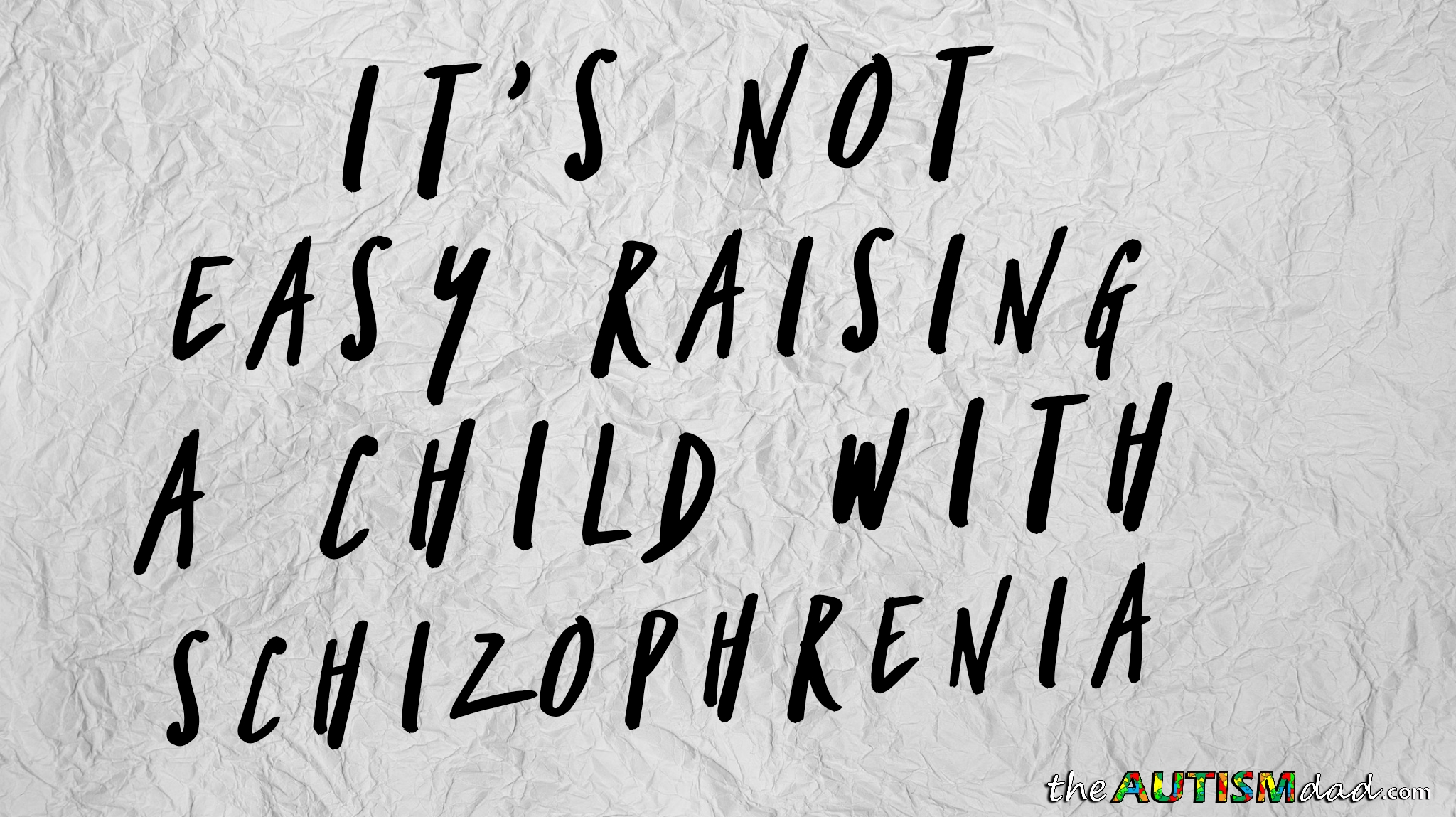 Some of the things we still struggle with are hallucinations, both auditory and visual. I've talked about Gavin's missions (see one example below) countless times. One of the other things we're seeing in ever increasing frequency is what seems like paranoia. He can obsessively worry about things and many times, those things don't exist in what would be considered our (yours and my) reality. All of these are very, very real to him.
Part 2 is below.
The other thing that's happening quite a bit is that he's hearing a voice calling his name and it's very confusing for him. This usually happens while he's in his room and it results in him sticking his head out of his door and screaming did you call me. That's what actually inspired this post today.
I know it's not his fault but after the umpteenth time of hearing him scream did you call me today, I started getting annoyed and frustrated. It's not so much the act of him screaming over and over again that's so frustrating but rather the fact that everytime he does, it's a reminder of how not okay things are. It's a heartbreaking reminder of his struggles and how we've been unable to help him more than we already have. It sucks. It hurts.
Anyway, rather than wallowing in those feelings, I decided to write this instead.