It's been a really, really long day and I'm going to make this a quick update. I want to let you know how the first day of headache infusions went for Lizze. It's been a mixed bag for her.
For starters, the Cleveland Clinic is amazing and the staff made Lizze feel very comfortable with the process itself. She was very nervous going into today and was relieved by the kind treatment she received. ☺
I mentioned in the previous post that Lizze was feeling a little better as the infusion was progressing. Her migraine went from a 10 to an 8 and that's a pretty big deal for her.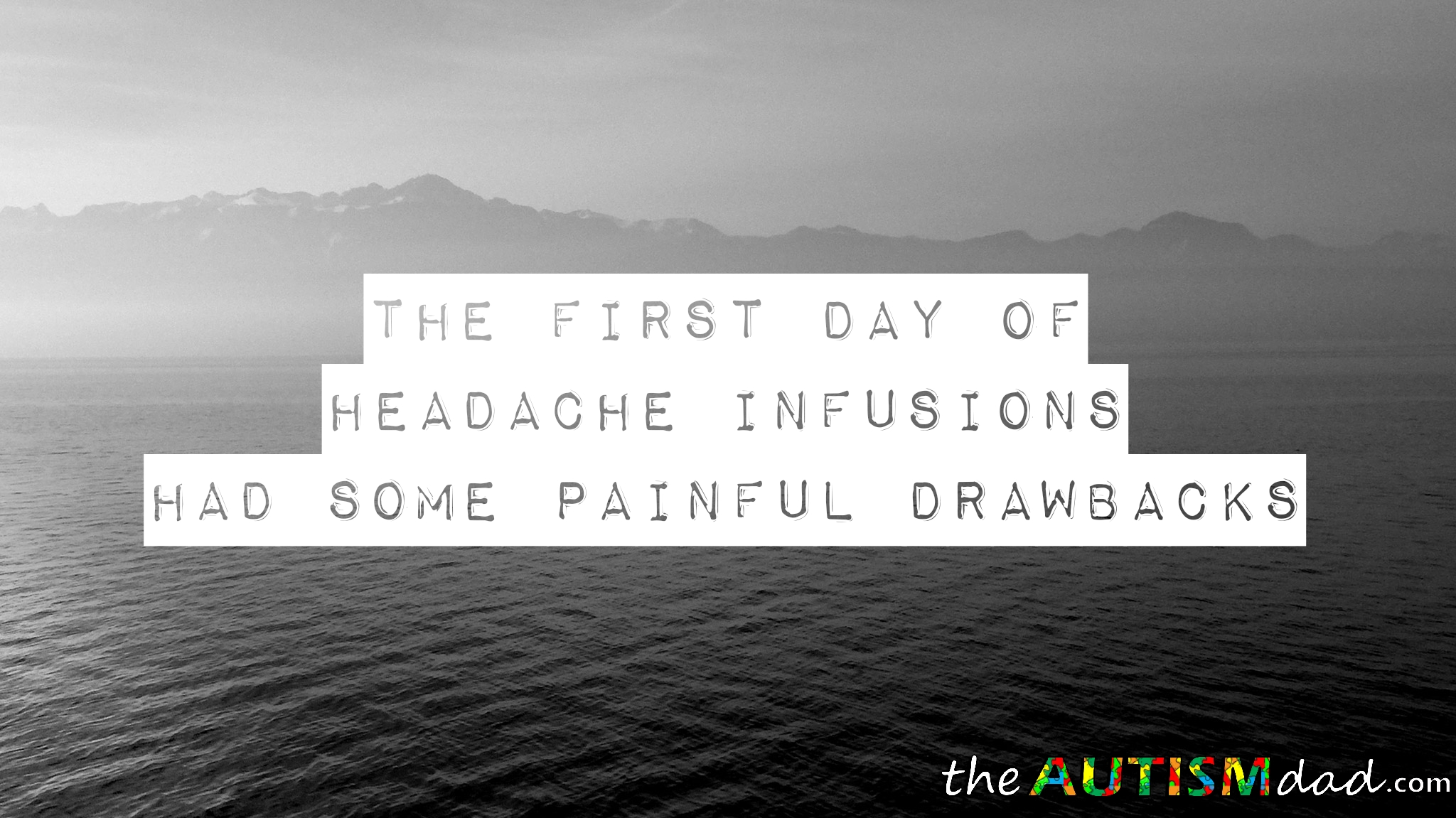 Unfortunately, the final medication they pushed caused a very negative reaction and her migraine went to an 11 as a result. They discontinued the medication immediately and gave her something to help flush the medication out.
As a result of pulling the last medication, her infusion was cut short by close to 2 hours. I'm not sure what the plan is for tomorrow. They might replace that medication with something else.
Physically, I think Lizze in a better place but she's struggling emotionally. Having the bad reaction to one of the main medications in the infusion is demoralizing for her. There was another important medication that couldn't be used because it was contraindicated due to a medication she is currently on.
That makes 2 of the big hitters that she can't have and it's causing her to lose hope.
I've not really seen her like this before. She seems lost and like she's giving up. It's heartbreaking but she's going back in the morning for round 2. Hopefully, this will be a positive experience and she can find a little more relief with none of the side effects undoing the progress.
Thats about it. She's going to be writing about her experience in much more detail but probably not until this is all over with.
Please continue to keep her in your thoughts and prayers.
Thank you to the Cleveland Clinic for being awesome. ☺