Gavin slept in this morning which is weird in and of itself. He didn't wake up until just before I got home from my morning walk. As I walked in the door, Gavin was working on getting his IVIG infusion ready, and it wasn't going well.
It's been about an hour, and I just got Gavin calmed down enough to try working with him on his infusion.
Gavin was so angry that frankly, he wasn't safe to be around. Angry is probably the wrong word. He wasn't angry at anyone. I think he was so frustrated with the infusions continuing to leak; he was beyond what he could cope with.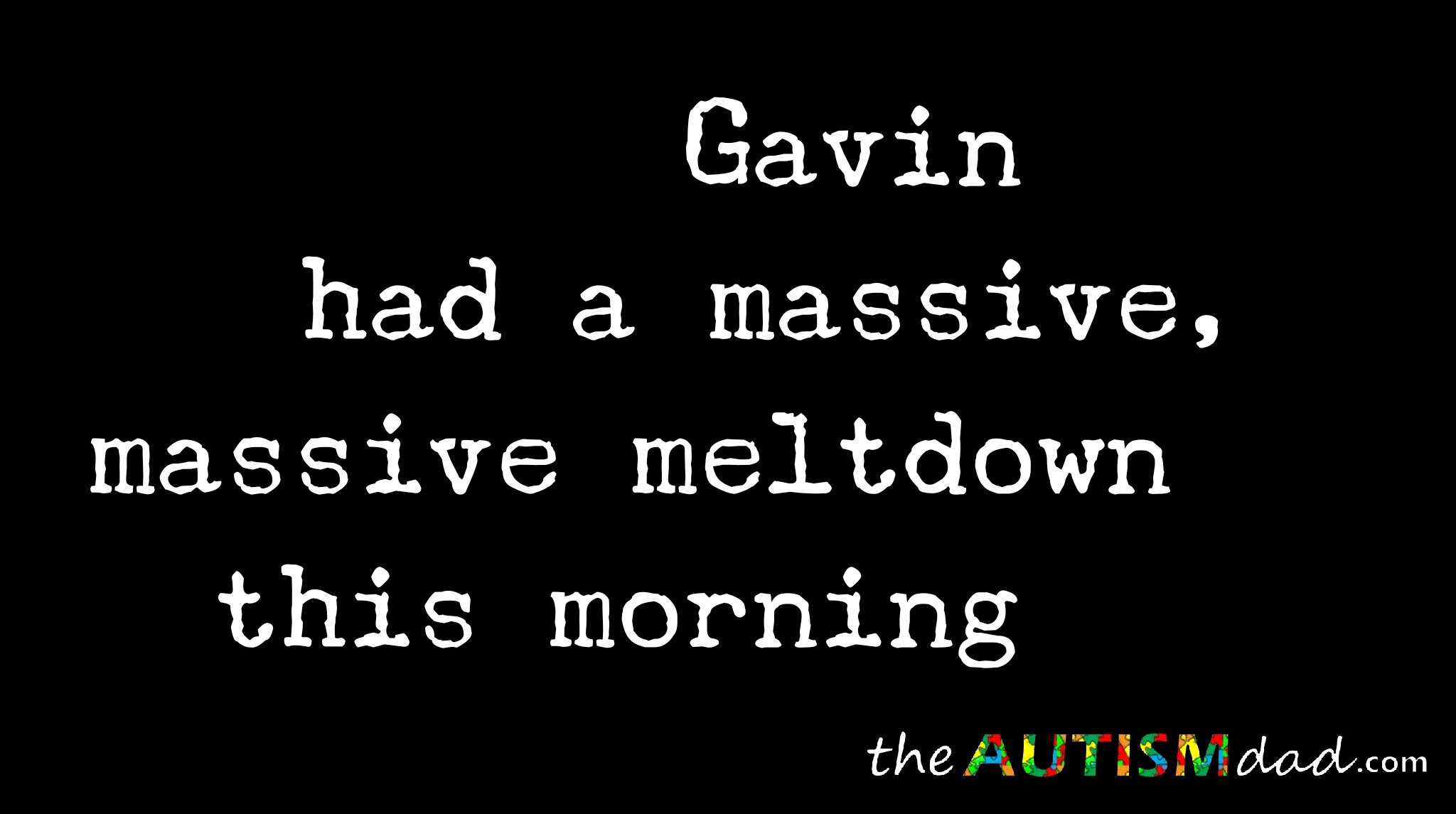 I'm glad the kids weren't home because they would have been terrified by his behavior.
Gavin was screaming as loud as he possibly could. He was screaming help me over and over again. I thought for sure someone was going to call the police because they thought Gavin was being tortured.
At one point, he just started banging his head into the door jam and wasn't holding back.
I had to replace the needles several times, but one of the needles continued to leak. We finally gave up because there was no way to keep working with Gavin, due to his level of frustration.
We're just going to let it leak a little bit. It's not worth trying to fix it again.
This delivery didn't include longer needles because everything had already been ordered. Those will be switched out in May unless they can replace them now. I don't think it's going to matter because the issue is that Gavin has no body fat and that presents problems when placing subcutaneous needles.
He's currently in his room, letting his infusion run and distracting himself with his tablet.
Gavin was so out of control that Lizze and I were thinking it might be necessary to take him to the psychiatric unit for possible admittance for emergency medical stabilization. At the moment, he's under control, but we can't allow this to continue.
Any time there are significant medication changes, it's always possible to have issues similar to what we're seeing. Hopefully, he will stabilize, but if he doesn't, way have some difficult decisions ahead.