I wanted to share a special moment from the other day. As you may recall, we recently lost Lizze's grandmother, my grandfather and now my grandmother is in heart failure.
She's moved into a nursing home about five minutes away. She's been there for a couple of months, and it's been a difficult transition for her. The positive is that she's now safe, well cared for and much closer. She used to live ninety minutes away, and that made it so hard to see her when especially with our car.
Anyway, we try to visit her as close to every day as we can.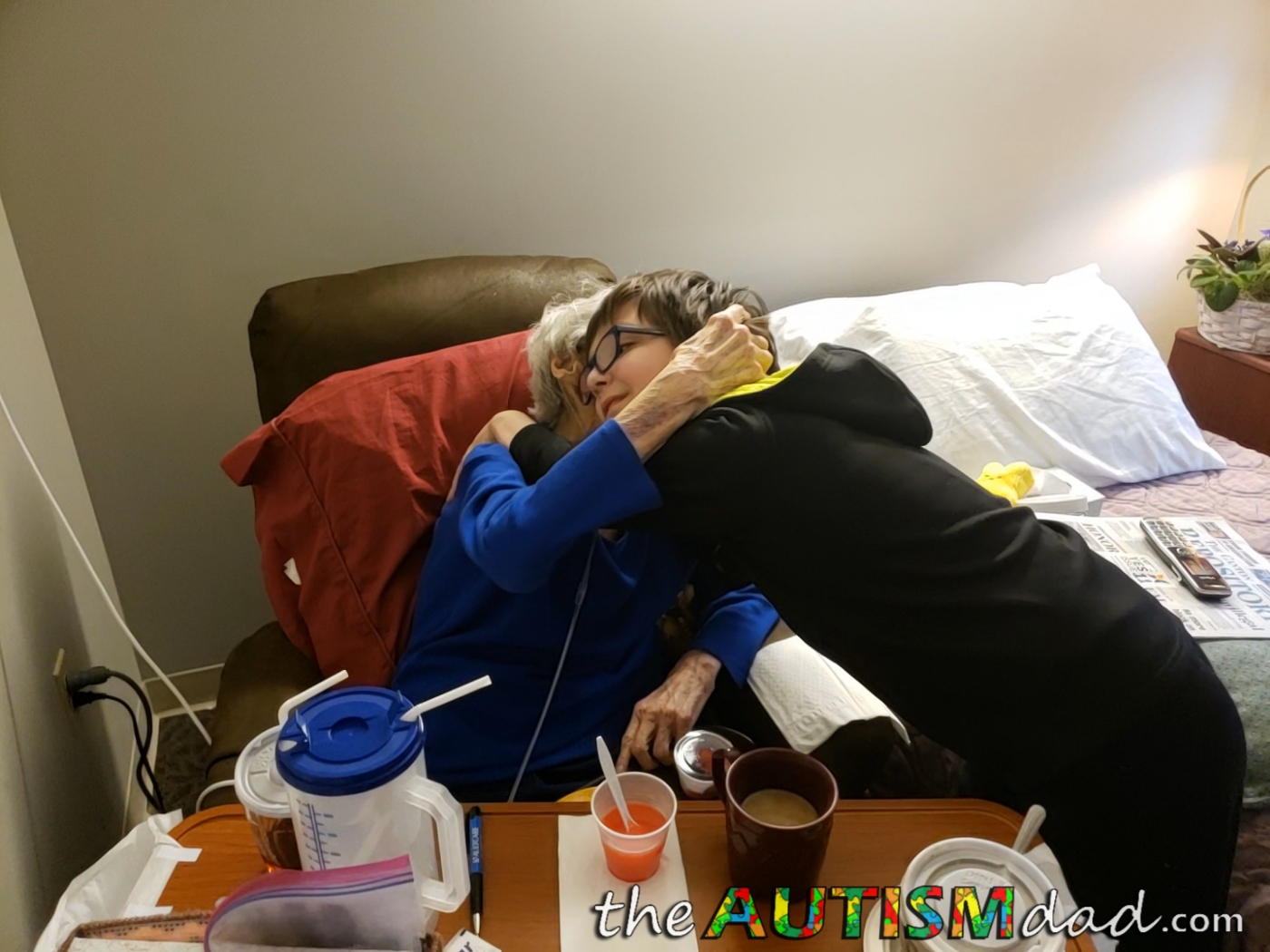 It's a difficult journey with the kids because her memory is not very good anymore and the other day, it didn't seem like she remembered us. That was hard, and the kids didn't understand.
Trying to explain this kind of thing isn't easy, especially to Autistic kids. They're very literal and knowing the right thing to say isn't straightforward.
The last visit we had was much more positive. She was in good spirits and remembered everyone. We spent a couple of hours with her before saying our goodbyes. I'm hoping to go back today, but it largely depends on how everyone is doing. If the kids aren't in a place to go and Lizze is feeling well enough to watch them, I'll sneak over for a bit. If not, I'll have to try again tomorrow.
She's the last grandparent that Lizze and I both have left. The last of an entire generation and we want to spend as much time as we can.