We have a busy and emotionally draining day planned. First of all, the boys are going to spend the night at their grandparent's house. It's been a long week, and this break is both desperately needed, as well as greatly appreciated.
I might not be here for most of it because my Dad and I are making the out of town drive to my grandmother's house. She's permanently moved to a nursing home by us, and we want to bring some of her things back so she can have them in her room.
We hope that being surrounded by familiar things will help her not only feel more at home but also help her with her worsening confusion.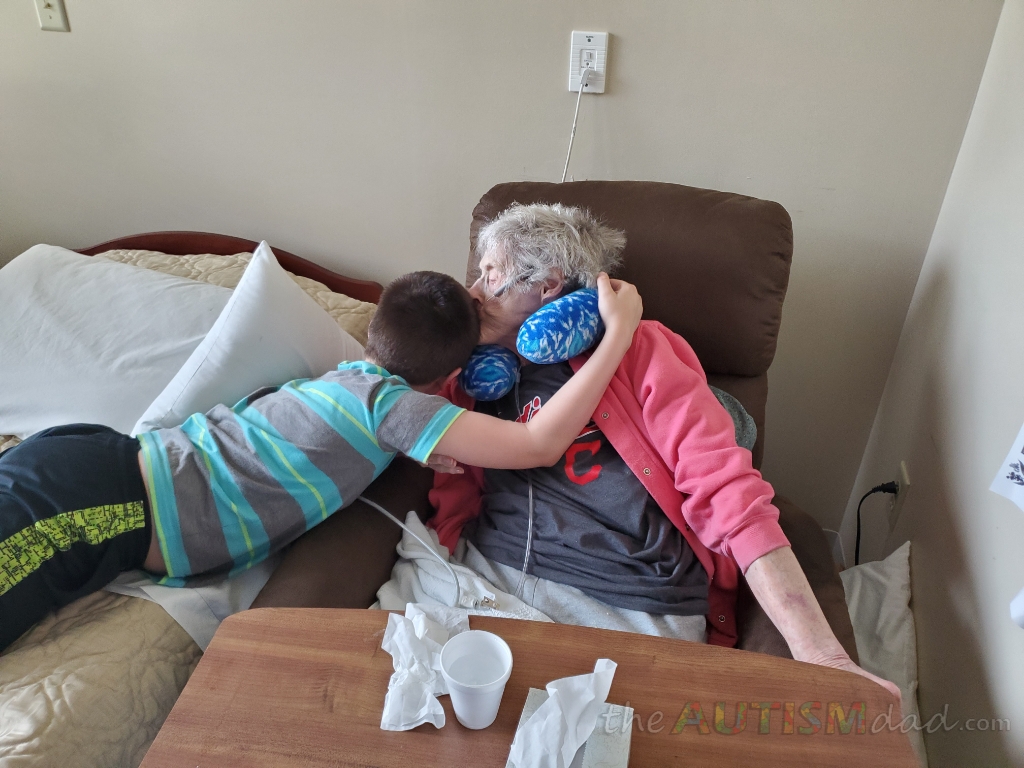 She frequently calls me in a complete panic because she doesn't know where she is, why she's there, or how she got there. Sometimes it's in the middle of the night. I'll immediately go to her and help her re-acclimate to her surroundings.
Our thought is that if she wakes up in the middle of the night and doesn't know where she is, perhaps having familiar objects will help.
I'm also putting a straightforward book together that will explain where she's at, why she's there and how it happened. This way, she can reference it when needed, and it can remind her. I'm including pictures of us when we've visited, so she recognizes that we know she's there and everything is okay.
We lost my grandpa inside the last six months, and that was hard. Cognitively he was there, but his health failed. My grandma is sort of the opposite. She has serious health problems, but her short-term memory is very, very poor.
It's an entirely different experience.
I'm so grateful that she's local now because I'm able to help her every day. If she were at home, I wouldn't be able to.
Anyway, it's going to be a challenging day, but I'm hoping it helps her to feel more comfortable.
Lizze will get a house all to herself, and I know she will benefit from the quiet.