There were some frustrating points in our day today, especially in regards to Gavin's IVIG infusion.
He was supposed to do the infusion on Friday, but we were seeing a movie that morning, and he decided that he wanted to do it Saturday instead. No harm no foul. We figured we'd let him make that decision because he was handling it responsibly, and that's something we want to foster.
When it came time to do his infusion, however, he was very nervous and not super cooperative as a result. He was very loud and demanding.

He didn't mean anything by it, but that doesn't make it less frustrating in the moment. It's not always easy to remember that while he's almost 20 years old on the outside, he's only about 5 or 6 on the inside.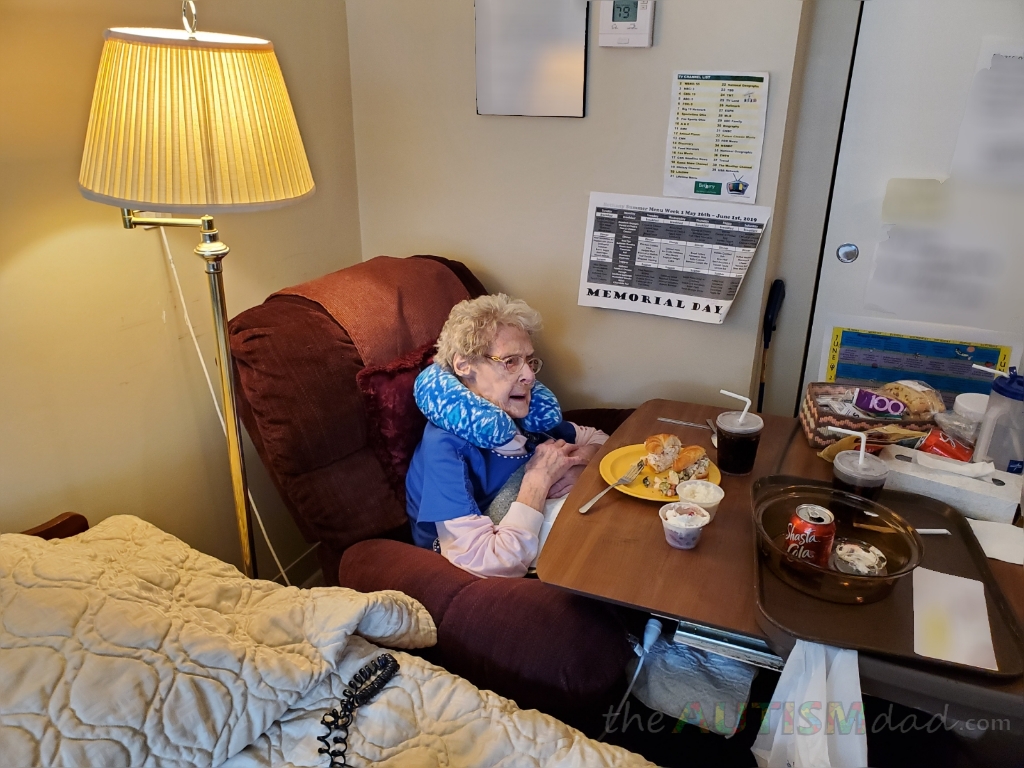 Lizze was very patient and straightforward with him. If he wanted help, he needed to settle down. Gavin's very capable of doing this himself, but he sometimes hesitates when placing the needles and as a result, they leak. He prefers that Lizze or I do it cause we don't hesitate. 😉
His infusion ultimately went very well. It took forever today for some reason, but there weren't any leaks.
I was able to help move my Grandma's things into her room today. We set up her recliner from home, hung pictures, and brought some other familiar things for her. The recliner should help because it raises her feet up higher than the one she was using and that's vital for someone in the advanced stages of CHF.
She took everything pretty well. I wasn't sure how it would go. Her room looks really nice, and hopefully, she's more comfortable now.
On the way home, I picked up the boys, and we went walking. We ended up finishing up just before a really bad storm hit. You could see it rolling in while we were walking, but by that time, we were pretty much committed. The fastest way back to the car was to finish the lap.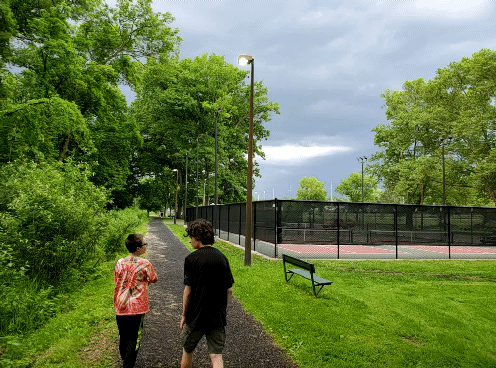 The boys did an excellent job walking the track today. Elliott was in a great mood but was also incredibly impulsive and a bit difficult to manage. I just shared the above GIF on Twitter a bit earlier because it sums up perfectly why my life is so exhausting.
The impulsivity alone requires that I stay ten steps ahead of them and be ready for anything.
Anyway, we didn't end up getting our night off, but that's totally cool. I feel like we did pretty awesome today. We had a few hiccups but nothing that knocked us off course. 😀👍
As I'm going to sleep tonight, I'm feeling blessed.