We have a jam-packed day, and it's not off to a good start. I was supposed to go walking, but as I am pulling away from my house, and heading to the park, this happened.
Instead of scrapping the morning, I decided to get Gavin's bloodwork done right away. Perhaps the rain will subside by the time he's done, and I'll be able to go walking before lunch.

It wasn't so much the rain that stopped me from going but rather intense lightning.
After lunch, Lizze has the dentist. I'll have all the kids with me in the car while we're waiting for her. It's too far for her to drive herself and it shouldn't take too long.
As an experienced Autism parent, I know when I'm walking into a bad situation and making the kids sit in the car, especially if it's still storming outside, probably isn't going to go over well. The key to surviving this with my sanity intact will be distraction.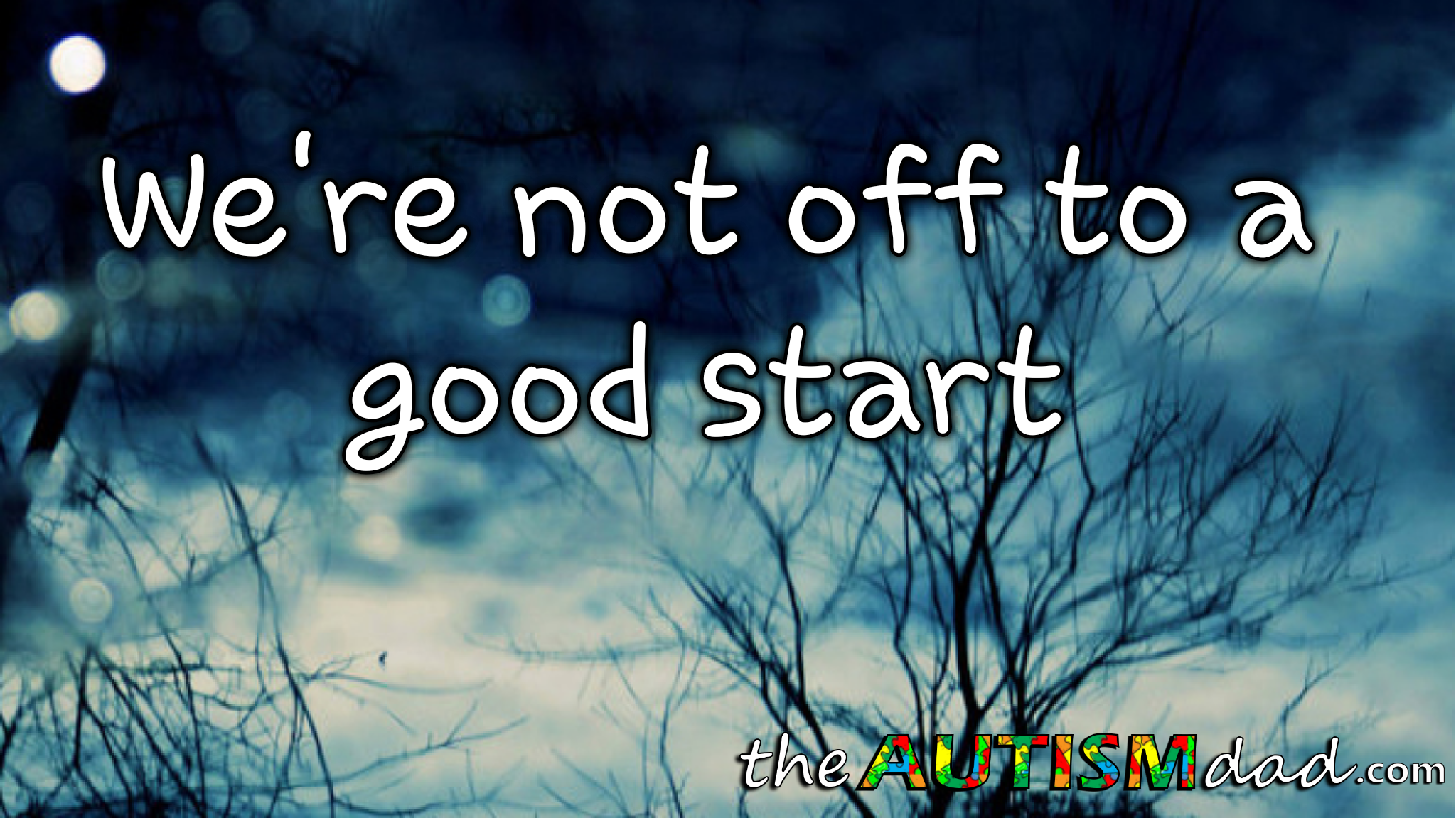 If they have their tablets and maybe a snack, they should be okay for a little while. Unfortunately, aside from our car falling apart, it's also way too small. Everyone is pretty squished, and that leads to fighting.
Hopefully, things will go smoothly enough to be survivable. 😀
After that, the boys have therapy. Gavin has already informed us that he has a ton of updates to give us about his recent missions. That pretty much amounts to him sitting there, bombarding us with tales of his heroic deeds in a Universe only he can travel to, with people only he can see.
It can be very overwhelming to sit there and listen to him go over these things for almost an hour.
None of it's actually real, and every word is a constant reminder of how deeply rooted his struggles are.
Yes it's overwhelming, and it can definitely be annoying, but mostly it's just heartbreaking.
When all of this is done, we will be heading to the nursing home to celebrate my Grandma's birthday. We're having a pizza party and watching the Indians game. This is a very special day for all of us, and we look forward to spending it with her. 😀 ❤