As a purveyor of technology, I'm very picky when it comes to the build quality of the devices I use, and Jiobit does not disappoint.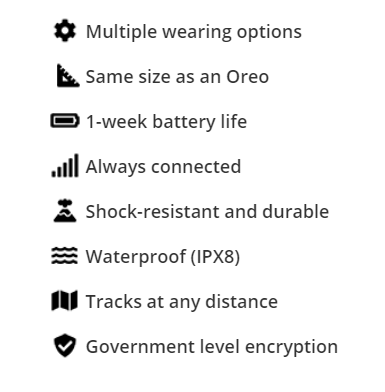 Jiobit is used in conjunction with the Guardian Mobile App. I've had extensive hands-on time with the Android version of the app, and I really like it. It's very clean, easy to use, and stable.
Using the app, you can create geofences. Geofences are invisible boundaries you can create on a map. When the Jiobit breaches the perimeter of a geofence, the parent or caregiver is notified. You can then track your child in real-time.
This is incredibly important because kids with Autism are drawn to bodies of water. Being able to create a geofence around a dangerous place and being notified if your child ever approaches it can literally be the difference between life and death.
Geofences can be created anywhere, including around your house, so if your child leaves the house and breaks the perimeter, you will know right away.
Jiobit also has a feature that allows you to create a mobile geofence. Let's say you're at the park or in another public place. Your child can wear the Jiobit and be digitally tethered to your phone. If they break the predefined or allowed distance, you will be notified. This is important because kids can wander off, even if you turn your head for just a moment.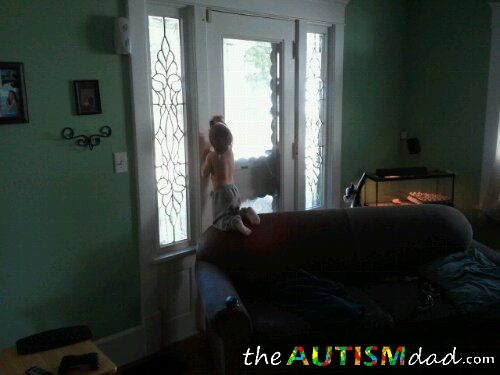 Kids with Autism who are determined to wander will find a way to wander no matter what you do. There's very little that can be done to prevent it. Just so we're clear, a child with Autism who wanders off is not necessarily a sign of bad parenting. Even the most alert and responsible parent can have a child wander off. It's just the way it is and one of the many reasons Autism parents live in constant fear.
The picture above was taken when Emmett, my youngest, was about three years old. He would slide the couch across the living room floor, climb it and reach the locks. He'd unlock the doors, push the couch back, and open the door.
I'm telling you, it's scary.