At the time of writing this review, Father's Day is quickly approaching, and one of the coolest things you can give a Dad in this digital age is a digital picture frame.
I've been a Dad for almost twenty years, and memories are something that I cherish.
In my opinion, the best way to display those memories is with a digital picture frame. On the off chance that you are unfamiliar with digital frames, they're picture frames with an HD display built in. This display allows you to show countless pictures, without having to pull the frame down, remove and replace the photo.

I've used tons of digital frames over the years, and the Nixplay Iris is a cloud frame and easily among the best I've used.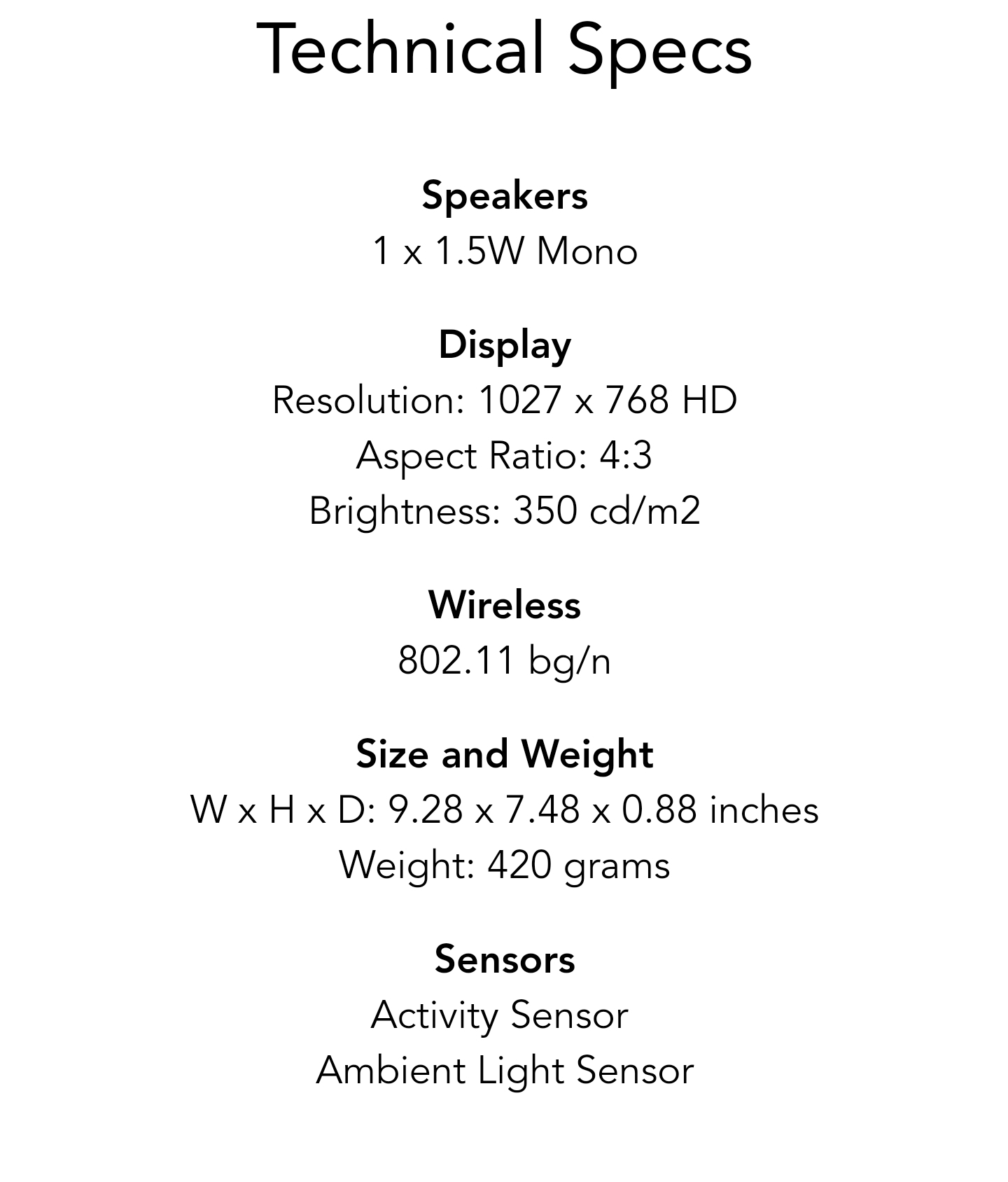 I'm a tech-savvy person, and I'm adept at using technology, so complicated devices are kind of my thing. Not everyone in the world is as familiar with tech, and that's one of the areas where the Nixplay Iris cloud frame really shines. I'll explain more about that in a minute.
The frame itself is metal with a silver finish, and it's very lightweight.. It's an eight-inch frame, and the display itself is glossy and non-touch. The resolution of 1024 x 768 pixels looks stunning on a screen this size. You can even send video clips to the frame via the app. Sending a quick video clip is a great way to wish someone a Father's Day, especially if you can't be there in person. 😉
There are no buttons on the frame and a single power cord stub that sticks out the back. The power cord stub doubles as the kickstand for the frame and can stand either horizontal or vertical.
The display auto rotates based on how you have the setup.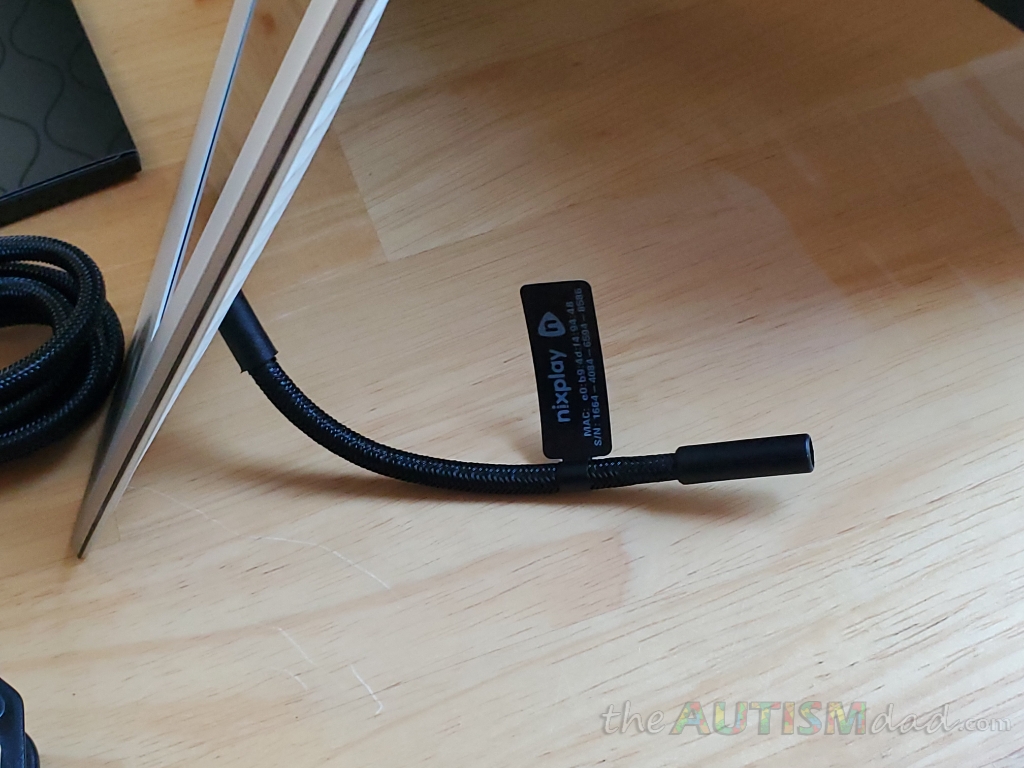 There is a proprietary USB cord that plugs into the stub and powers the frame.
There's ample length to the cord which I appreciate, and the cord itself is heavy duty, so it's durable.
As there are no buttons on the frame, it's controlled from the app or the included remote control. The remote works very well and is a very convenient way to skip pictures or edit the settings. Of course, you have much greater control from the app itself, but it's always nice to have options.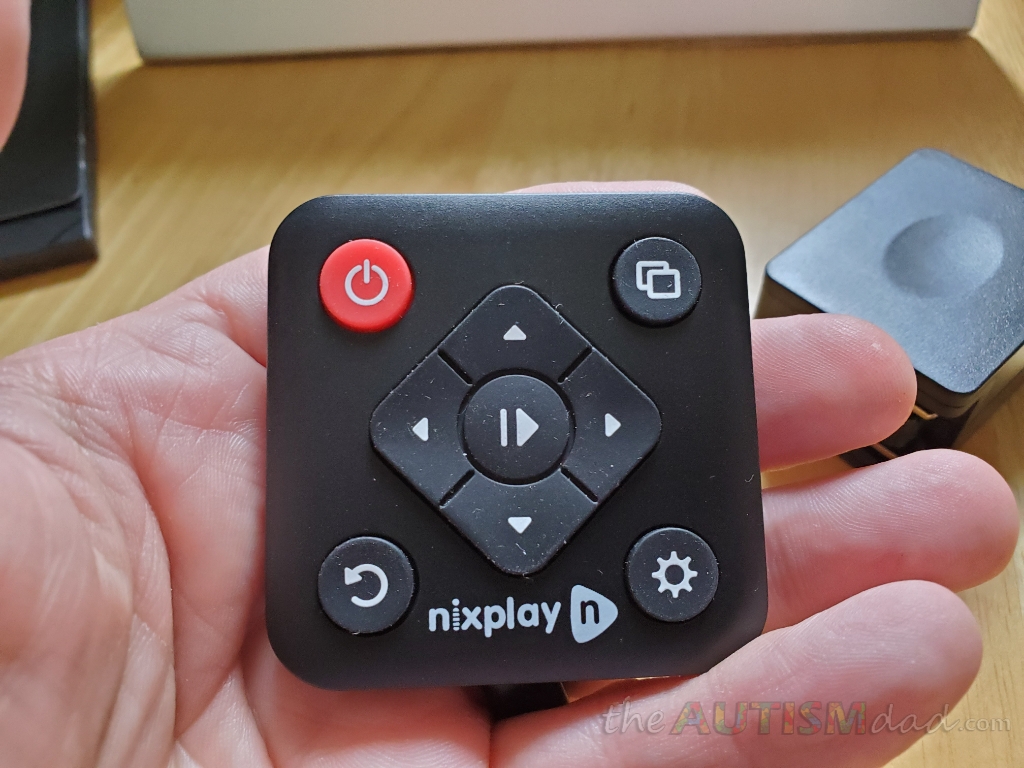 This is a cloud frame which mean that the frame displays pictures from the cloud. You can connect it to services like Google Photos, Facebook, Dropbox, and Instagram. There is no option for external media and I'm okay with that.
I have my phone set up to automatically back up every photo I take to Google Photos. As soon as they upload, they begin to display on the frame. It's really cool. People can also send pictures remotely as well.
Let's say that your Grandma and Grandpa live out of town and you don't get to see them often enough. If they have this frame, everyone in the family could share pictures with them via the frame, and they can have a constant stream of new photos to brighten their day.
How cool is that? Of course, it's very cool. That was totally a rhetorical question.
I think that technology like this can help us stay connected with loved ones and being able to share frozen moments in time, without having to jump on social media, is a great thing. There's something really uplifting about that.
I really, really enjoy the Nixplay Iris Cloud Frame. You can find out more about it, and purchase one for yourself, or someone you love by visiting Nixplay.