We had therapy tonight, and some interesting things happened. First of, for the most part, everyone got along well. That's always something worth celebrating. While it wasn't perfect and Gavin lost his cool, he also worked through it pretty quickly.
The issue with Gavin today happened as a result of Gavin struggling to understand some basic concepts.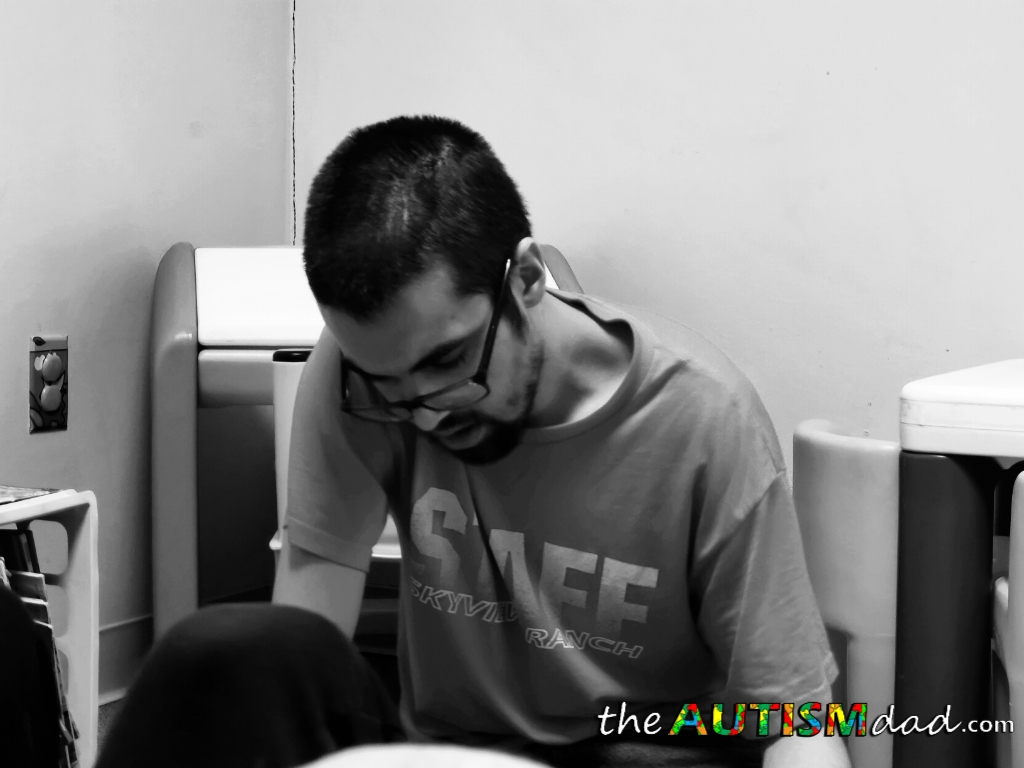 The kids were playing monkey in the middle with one of those soft, indoor frisbees. There is limited space to play, and in order to keep things, boundaries needed to be established. The person in the middle had to stay inside of the established lines, and the people not in the middle had to stay outside the established lines. It's a very basic and fundamentally simple concept that everyone agreed on prior to playing.

At one point, Gavin reached over the line to catch the frisbee, violating the rules. He then tried to send Emmett into the middle because he felt that he had intercepted the frisbee and was therefore out of the middle.
Emmett of course, refused because Gavin had crossed the line to get the frisbee. Everyone witnessed him do that, and there was no denying it. Gavin chose to deny crossing the line, even though every single time he demonstrated what he did, he was crossing the line.
In Gavin's mind, you're only crossing the line if you cross it with your feet. That's simply not correct, at least in regards to this particular example because the agreed-upon rules clearly stated that no part of the person could cross the line. As I said, it's pretty simple. Trying to get Gavin to grasp the concept was an uphill battle.
He got very upset and at one point was actively looking for something to hit.
Having said that, in this particular instance, he ultimately chose not to hit anything and even practiced deep breathing. When that wasn't enough, he removed himself and sat down on the far side of the room while he cooled off.
Those were all very positive actions he took and I praised him for making such awesome choices.
About twenty minutes prior, Gavin had become upset and went over to the steel stanchion post and hit it with his hand, as hard as he could. When I called him on that in the moment, he said he didn't think it was a problem because he hit it instead of punching it. I explained to him that he still made aggressive, physical contact with the metal post, whether he hit it or punched it. I also explained that he could hurt his hand either way and that it's not okay to do that.
Throughout the entire time, Gavin never totally lost it. You could see him winding up but he never totally let go. I recognize that it wasn't easy for him to chose that path and he demonstrated that he could indeed make better choices.
We have a long way to go but he did a good job managing his anger tonight and frankly, I'm proud of him.
In this family, we do look for or expect perfection from anyone. What Gavin did tonight showed that he can control himself, at least to some extent and he can also use calming techniques without being prompted. 😊