He needed his second MMR and a booster for something else. My brain is fried, and I can't remember the other. He received a total of two vaccinations today, and he's scheduled for a total of four more over the next seven or eight months. He's now caught up and what he's due for still are ones that he's just now old enough to receive.
Emmett was amazing with the shots. He did so well, and I'm incredibly proud of him.
Aside from that, we made a small change to his ADHD medication but left the Prozac where it is. He's only been on the Prozac for about six weeks now anyway, and he seems to be doing better. We opted to leave that alone until he moves to the main hospital. His doctor said that if anything changes between now and his first appointment, we can reevaluate.

Everything else is looking good and that's a fantastic feeling.
The only thing we have to keep an eye on is that he's running to the bathroom frequently. While we were at Spider-Man the other day, he went to the bathroom at least five times in two hours. Nothing appears to be wrong, and no signs of bladder infection. We're pretty sure it's anxiety-related, but we're also going to keep an eye on him and get him back in if anything gets worse, or he's showing signs of something like a bladder infection. I feel confident that it's anxiety-related and maybe a bit of OCD as well. Anyway, it's on our radar.
As is the tradition after getting shots, I took Emmett to get something to eat. He decided he wanted to try Waffle House. I called home to make sure all was well, and we had time. Lizze said to go have fun and not to feel rushed.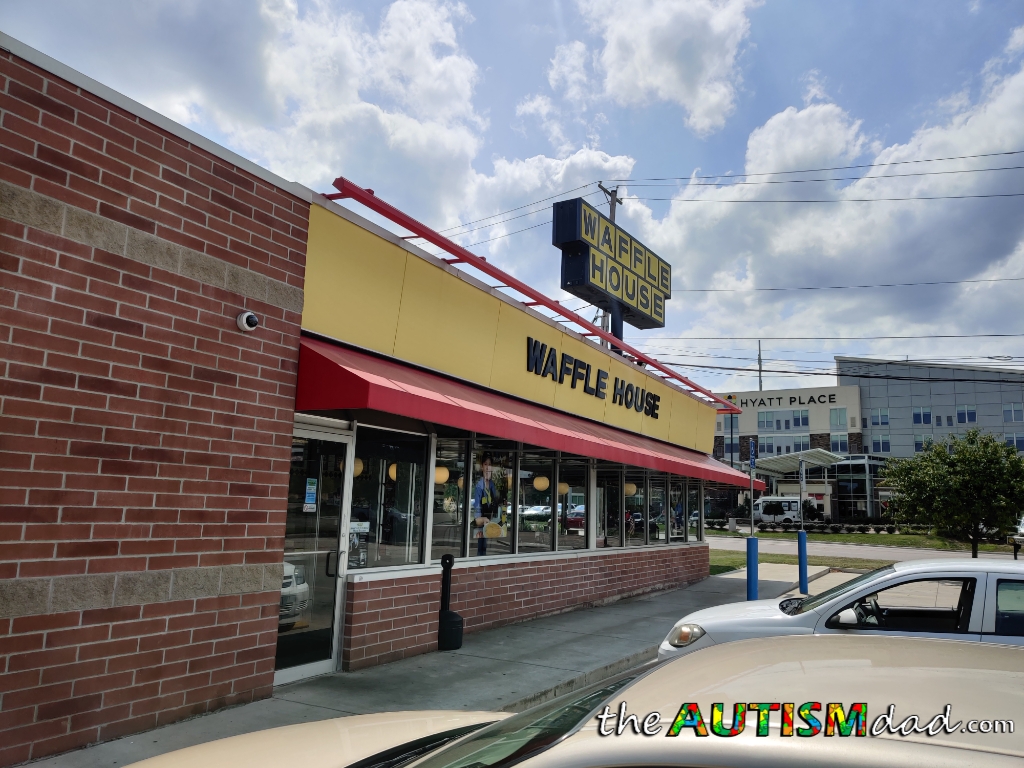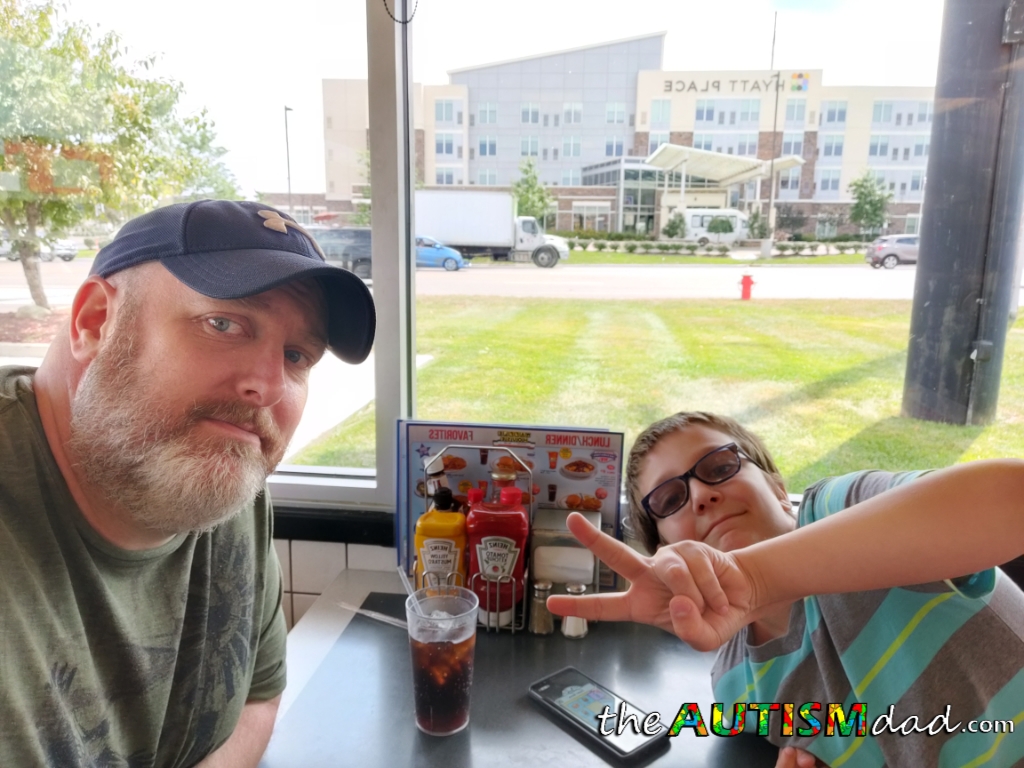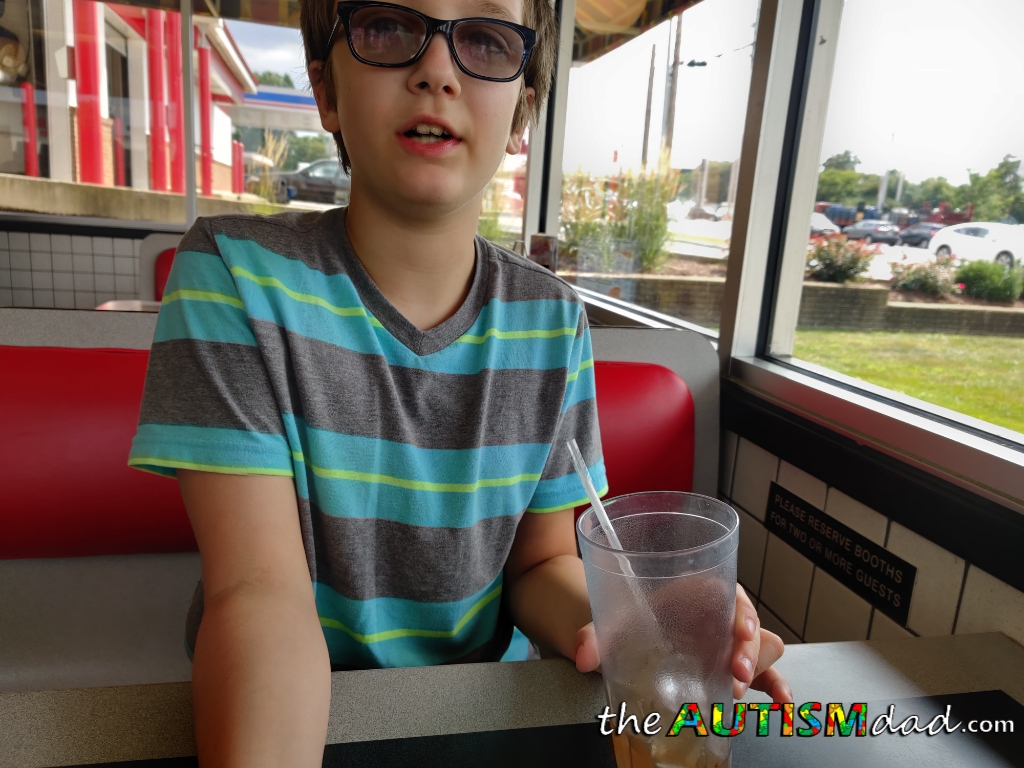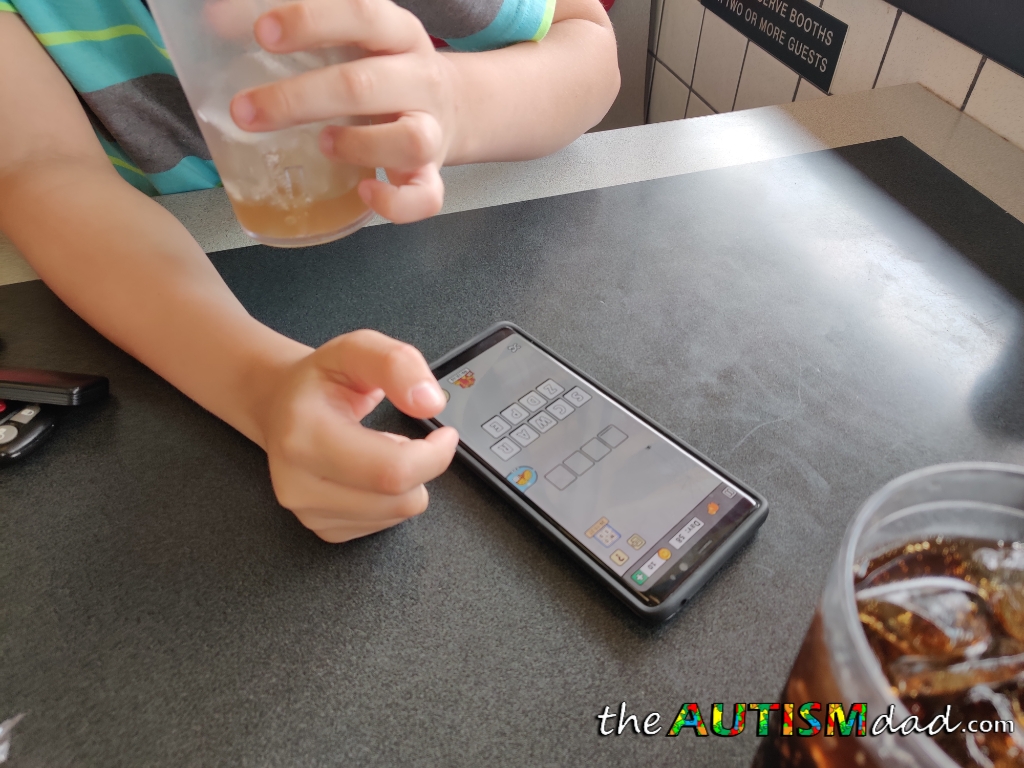 Emmett and I had a nice lunch and spent some time playing a word game on his phone. I think it's called Word Story.
The rest of the day can be addressed in a different post. For right now, I want to focus on how well his appointment went today and how amazing he did with his vaccines. I'm quite proud of this kid, and I enjoyed our time together today. ❤️