The morning is off to a fairly decent start. Everyone is willingly going to school but Elliott was very difficult wake up. I think that's caused by not sleeping well and being a teenager. Either way, it's frustrating.
Anyway, it's a short week and today is the last day of school.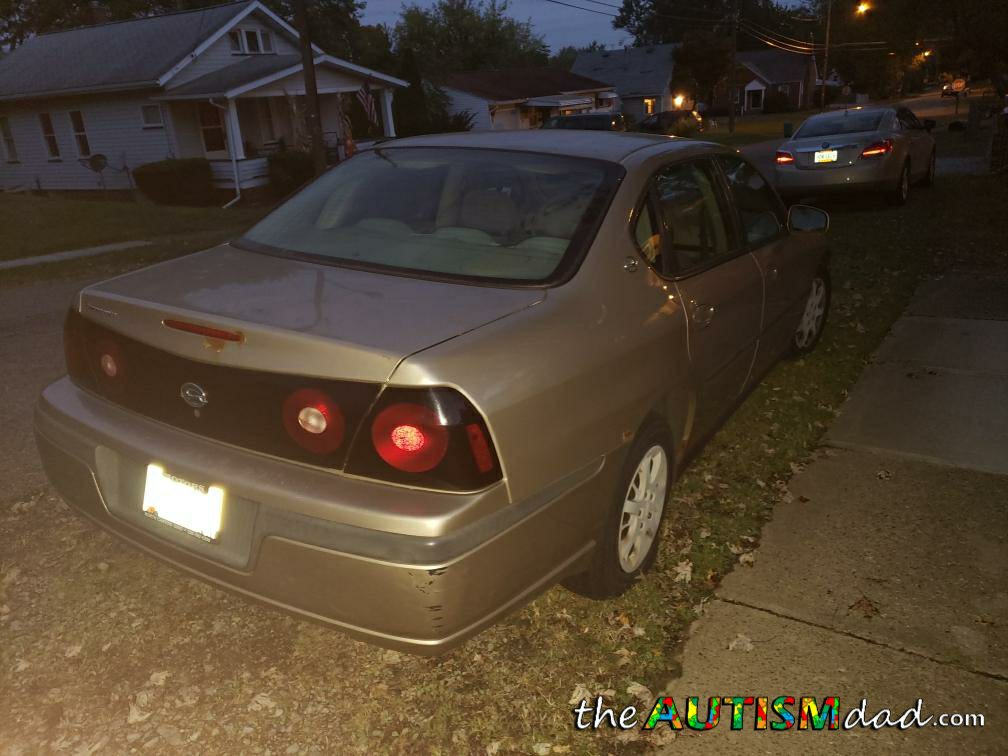 The plan is to take the boys to school, go walking and then get to my parents house so I can scrap our old car. As you may recall, the brake lines blew in front of my parents house and it's been stuck there since.

A flatbed is scheduled to arrive around 11AM and pay me a whopping $140 for the car. As much as I hated that car, it saw us through some very difficult times and I'm grateful for that.
The kids are a bit unsure of how to react to this but we pillaged some souvenirs. They wanted all the logos from the car for some reason. I figured if it made them feel better about it, okay. They build emotional attachments to things like this and it's hard for them to let go. Hopefully, this helps.
Additional resources I found useful when buying a new car:
– JD Power – Car ratings
– My car is back in the – Body Shop