We've had a busy day and while it's been mostly positive, there are some things that have my stress and anxiety through the roof.
Okay. So the kids had a birthday party this afternoon and it was really nice. Emmett's friend is a sweet kid and his family is pretty amazing as well. It was fun and actual adult company is sorely lacking in my life.
The bad news starts with Elliott dropping his phone at the party and shattering the screen. He's absolutely beside himself and has been in a horrible mood since it happened. He cannot cope with loss right now and this feels like a major loss to him.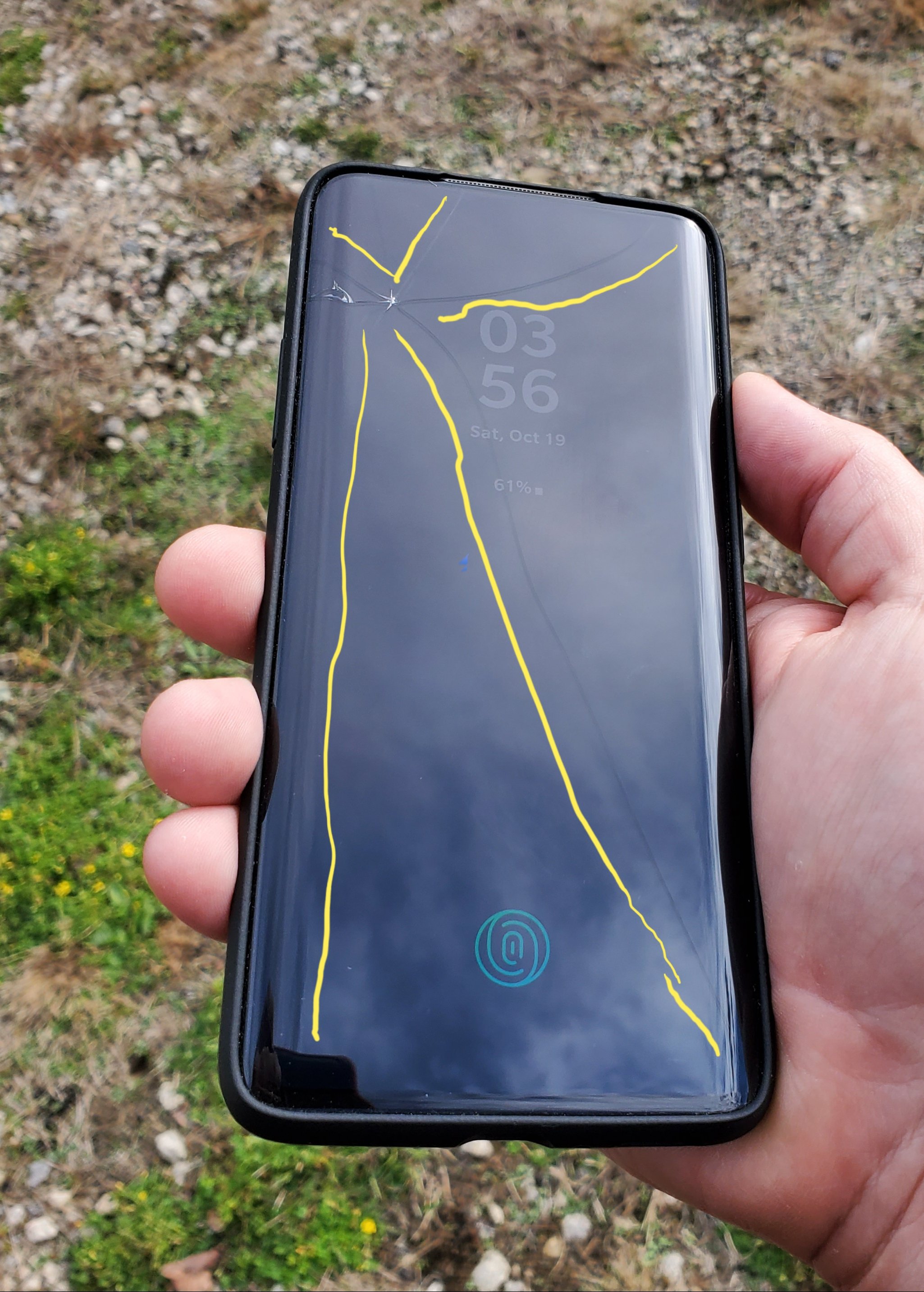 The yellow lines run alongside the cracks to show where they are. Some of the cracks are raised, making the edges very sharp.
As I'm writing this, it's almost 11PM and Elliott is still going off about his phone. Emmett's trying to sleep and I'm having to deal with a verbal assault when I'm already beyond my limit.
I've ordered a replacement phone and it will be here Monday or Tuesday but that's not good enough. Elliott is convinced that he's going to lose all his game data. He wants me to just replace the screen and that's just not going to happen.
He's getting a brand new, factory sealed OnePlus 7 Pro through insurance and he's fuming because he doesn't like the idea of change.
He's been telling me over and over that I don't understand him like his mom does.