I'm having a rough day emotionally and I'm struggling to find the patience that my kids deserve. I think by most standards I'm doing really well but I tend to hold myself to a much higher standard and therefore, I feel I need to do better.
That being said, I'm not going to dwell on the negative tonight. Instead, I want to focus on celebrating a really important victory.
Unless you're an Autism parent, you might not appreciate this but I assure you, it's a big deal.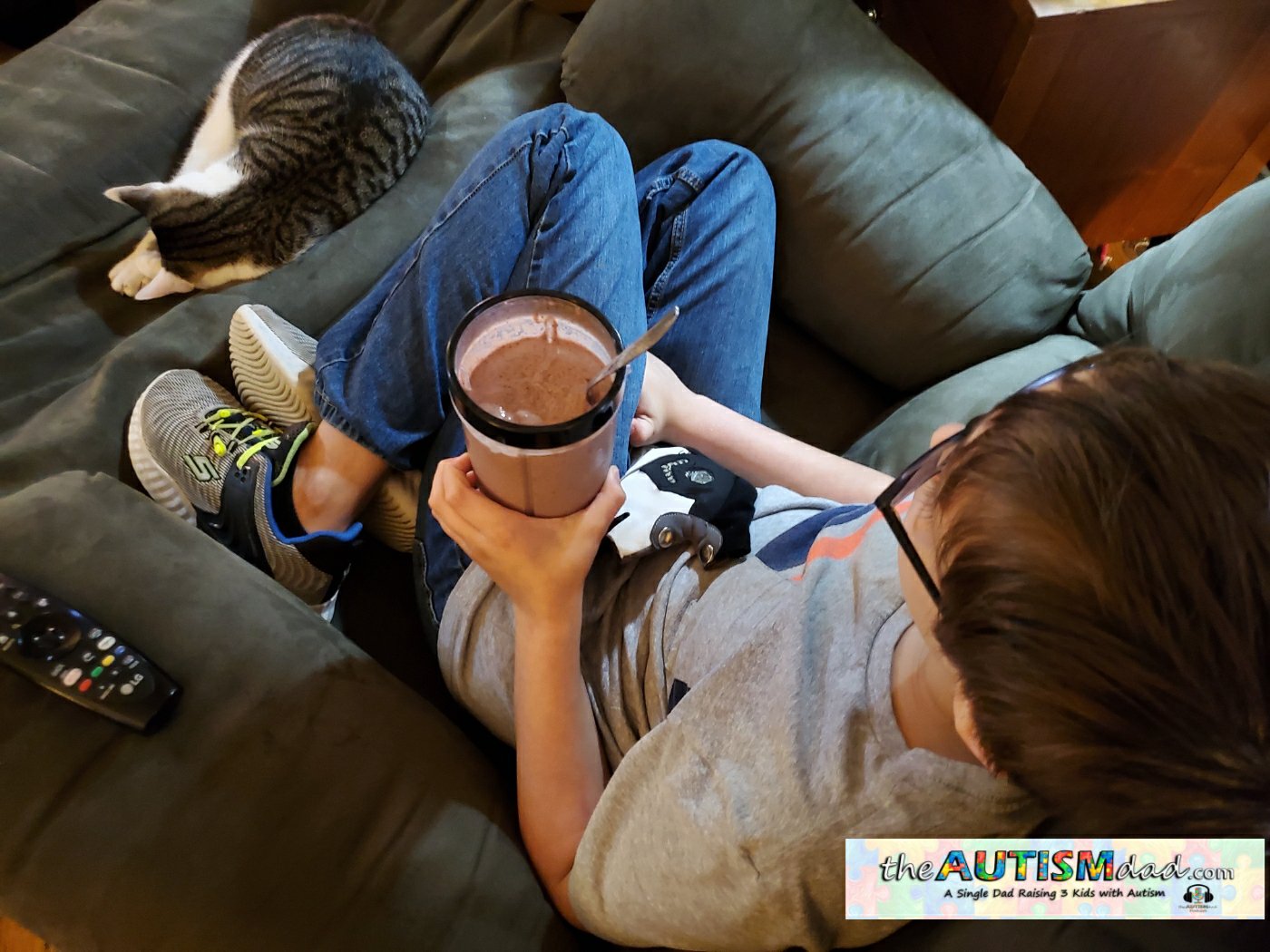 The above picture is my youngest, Emmett. He recently turned 11 years old and I couldn't be prouder of who he is. He diagnosed with Autism when he was much younger, we were told he was nonverbal and probably would never talk.
He's very, very sensory oriented and clothes have been a huge challenge for him. He went years without wearing shoes and socks because he couldn't tolerate the sensation. Most of his home life has been spent wearing as little as possible and that presents some challenges. Don't even get me started on food.
Fast forward to today. He's talking like someone significantly his senior and he's wearing jeans for the first time in many, many years. He's fully dressed, including shoes and socks. He's also drinking a somewhat chunky smoothie as well.
If you had told me even 6 months ago that he would be wearing jeans today, I would have probably laughed right in your face.
Mr. Emmett has come such a long way and I just wanted to point some of these things out. He deserves so much credit for this. I felt it was important to celebrate these victories because. Things have been rough lately and I could definitely use the good news. 🙂