The kids have been a handful, all day long. They're feeling better and should be back to school in the AM. I'm having a hard time falling asleep tonight because the stress of everything is weighing heavy.
I feel like the house is falling apart all around me. I'm having a very difficult time focusing on anything right now. That's probably at least partially related to depression.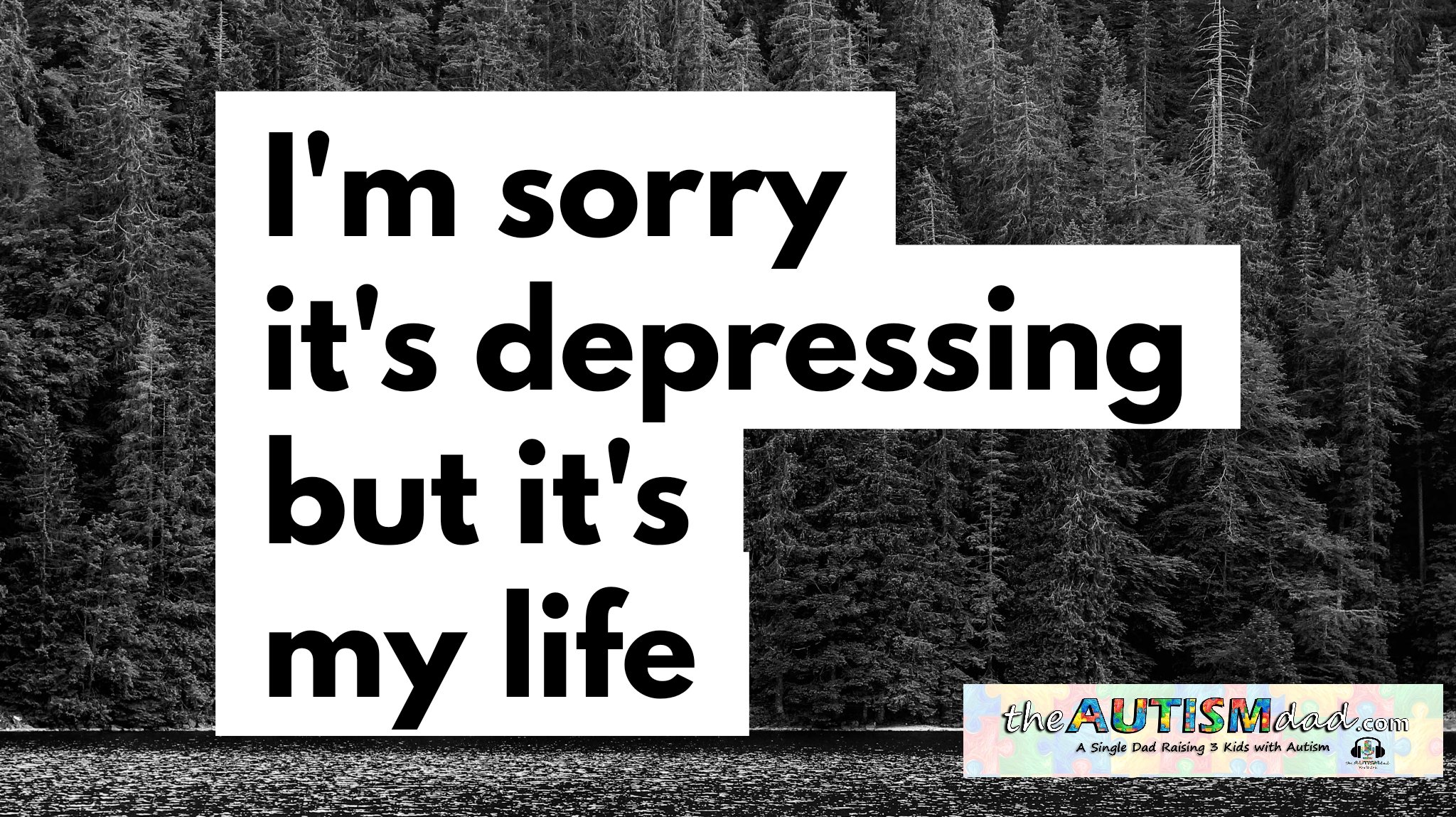 I had to cancel my therapist today because the kids were home sick. She's out of the office next week so it's going to be awhile before I can get back in. I didn't get to walk today either and that impacts my mood and overall demeanor as well.

If I were trying to raise my kids alone in a vacuum, it would be extremely difficult. As it stands, we don't exist in a vacuum and all the shit going on around us makes everything worse. I'm feeling defeated and very much like a failure. My kids deserve so much better.
Poor Gavin just seems lost at times. He's more easily confused and as a result, he's constantly asking questions. That wouldn't be so bad if he didn't then beat himself up for not knowing the answers. Gavin had a emotional breakdown a week or so ago and it was pretty bad. He's stressed out because the kids are fighting. He's upset that the boys are angry with their mother for leaving. He doesn't understand why they can't just let it go.
The thing with Gavin is that he doesn't actually show when he's stressed out. I have to pay close attention to his behaviors instead and it's far from an exact science.