I've been feeling a significant amount of anxiety today and it came to a head after dinner. The kids have been at each other's throats all day and Gavin will not stop talking about whatever floats into his brain.
It's a lot to deal with on top of everything else. I'm pretty sure that I'm experiencing little panic attacks. I feel heart palpations and I have to really work to calm myself.
Unfortunately, there's no escape from the stress and nowhere to hide.

That being said, I decided that I need my bedroom to be my sanctuary. I need it to be a safe place for me to escape to when I need a time out. That means that I need to get Emmett to transition back to his own bed.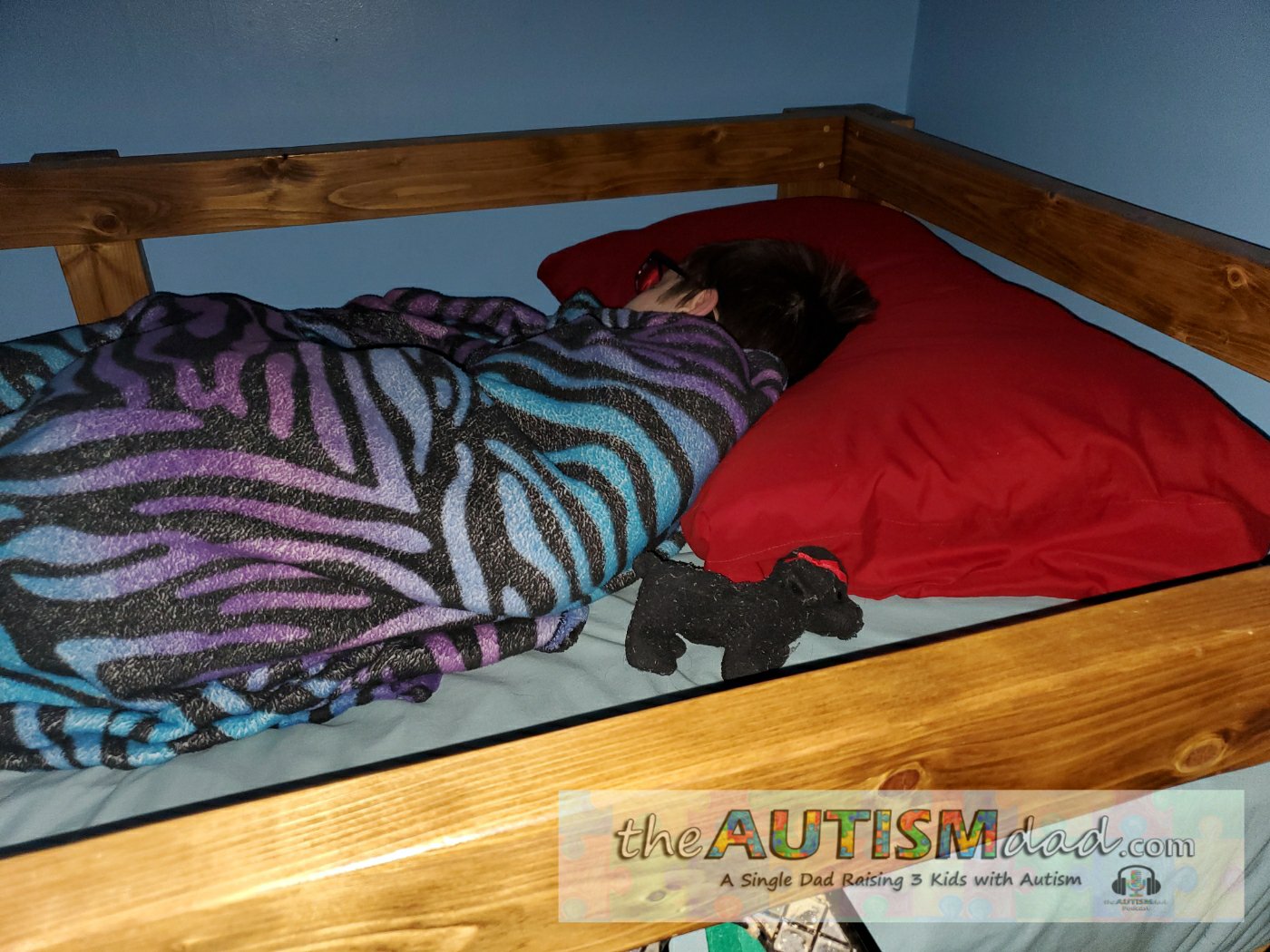 I spoke with him about this today and explained that I just want him to try. If he can't after that, than we'll slow it down a bit more. I spent a few hours reclaiming my room. I needed to get rid of all the reminder that are causing me pain. It's a big step for me but I did pretty good. I'm working on making my bedroom my own.
It needs painted and the carpet is awful but it's mine.
The tricking part is getting Emmett to feel comfortable enough that he feels he can sleep on his own again. Emmett is afraid that I'm going to leave him too. He feels safer with me at night because I can't sneak out or abandon him. This poor kid experiences a great deal of anxiety over this and I'm trying to not make it worse.
Anyway, he laid down on my bed for a few minutes so I could scratch his back. He then got up, and went to bed. He leaned a step ladder against the bunkbed so Harley could get up there and sleep with him, which she immediately did.
As of roughly 1 AM, he was sound asleep in his own bed for the first time in almost 3 months. This is huge progress and I can try to get a good night's sleep.
I'm so proud of you Emmett. You're so brave and I love you to the moon and back. Thank you for being willing to step outside of your comfort zone.