Not only does a sleepless child struggle with behavior, mood, and focus the next day, they often end up keeping the rest of the family up during the night as well.

Most children, when it comes to struggling to sleep take a long time to relax and fall asleep, wake up often during the night, and don't get enough hours of total sleep.
If your child is not getting the recommended amount of sleep, the effects can compound and sleep deprivation can result.


The National Sleep Foundation recommends that preschool children receive 11-13 hours of sleep each night, school-age children, 10 -11 hours, and teenagers, 8 – 10 hours. Because the recommended sleep time decreases with age, the recommendation for adults is 7-9 hours of sleep per night.

Side effects of sleep deprivation can include:

Irritability, mood changes
Daytime drowsiness
Behavioral issues: hyperactivity, aggression, inattentiveness
Difficulties with organization, planning, judgment
Difficulties with new learning & retention of learned skills (memory)
Decreased safety awareness
Do these sleep issues sound familiar to you?

If so, you're not alone.

However, there are all-natural solutions to turn sleepless nights into deep slumbers.
The Harkla Sleep Supplements for Sensitive Children
For a lot of families, giving a child sleep medication seems like a step too far. Most families would prefer to have an all-natural, non-addictive way to help their child get the deep restful sleep they need.

With this in mind, the team at Harkla created the perfect Sleep Supplement combo to help support your child's sleep.

Our unique combination of a Relax Supplement Blend and a stand-alone Sleep with Melatonin supplement that gives you the power of a nightly supplement to improve relaxation AND the choice of when to use melatonin.

Our early test families have loved the results they are seeing:
The time it took to fall asleep improved
The amounts children woke up at night decreased
Hours slept per night increased
Mood & behavior the next day improved
Here's what our early testers had to say:

"I wanted to report that Peter has now slept in his bed, all night long, waking up happy and rested two nights in a row. He now regularly falls asleep in 10 minutes or less and is so peaceful doing it. His days are fantastic because he is finally getting the sleep he needed"
– Janelle W. | WA, USA

"These supplements are wonderful! Great positive effects"
– Dr. Cara Koscinski, OTD, MOT, OTR/L

"Overall we are extremely pleased with the product. A regular restful sleep schedule is so important, not just to him but to the whole family. If he sleeps better, we all wake up more rested. Thank you for allowing us to be apart of your trial."
– Micheal B. | TN, USA

Our NightTime Relaxation Blend is a unique, clean, all-natural sleep aid that is made of:
Vitamin B6
Vitamin B12
Magnesium
Zinc
Chamomile Extra
Lavender Leaf
L-Theanine
And since we love the work being done at Autism Dad, we have a special discount code for you.

Use "theautismdad" when checking out to save 10%! 
Want to Learn More about Harkla and our Sleep Supplements?

>> Harkla.co/Sleep-Supplements

As with every purchase from Harkla, you can always expect:
Free one-week shipping
Bend-over-backward customer service
1% of your sale donated to the University of Washington Autism Center
Lifetime money-back guarantee. If your child's sleep doesn't improve, you don't pay.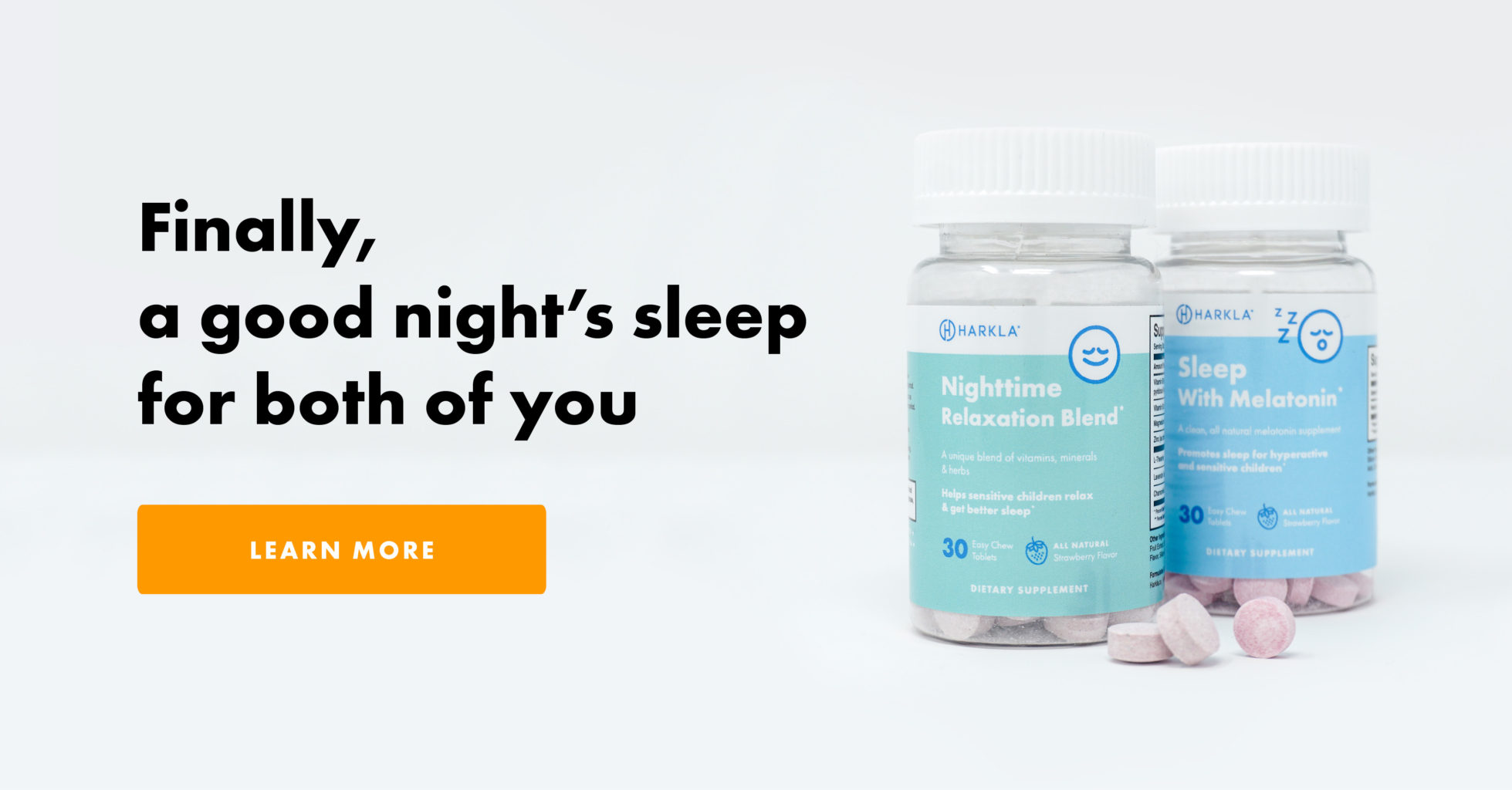 This a contributed post and therefore does not necessarily represent the views and opinions of this blog or its author.