This is really exciting and frankly, I'm still processing it. DoubleTree by Hilton Orlando at SeaWorld has invited me and my kids to visit and experience their hotel, as well as their new, Autism-friendly accommodations. Apparently they reached out because of who I am and the work I've been doing in the Autism community. Frankly, I was caught off guard by this and it's taking some time to wrap my head around. As I'm thinking about this though, I'm realizing that it's an amazing opportunity to experience and evaluate, first hand, the accommodations made for Autistic people and their families. It would also be an opportunity to show my readers, followers, and listeners, that while it doesn't always feel like it, the world is becoming more inclusive. There are places where Autistic people and their families are better understood, accepted and accommodated.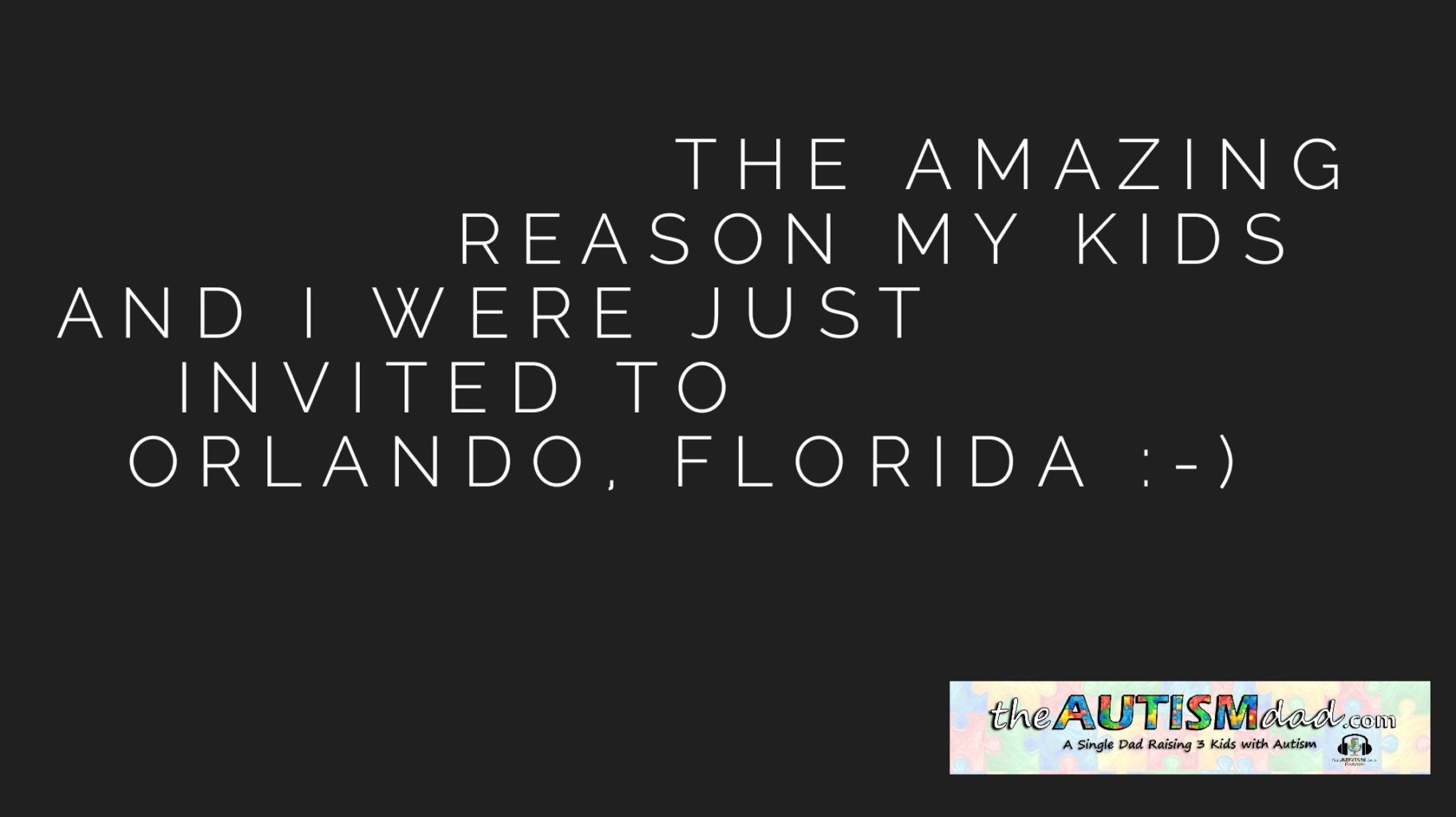 I'm still trying to process this and I have a lot to think about but I'll be back with more information as I maul this over. Until then, I wanted to share their official press release and give you an idea of what an Autism Certification is and what it means for Autistic people, as well as families like mine. I applaud DoubleTree for pursuing this and seeking to become more inclusive to those in the Autism community. I also appreciate the opportunity and I'm anxious to learn more.
Stay Tuned.

Below you can find the official press release.
DoubleTree by Hilton Orlando at SeaWorld is among the first to earn Autism Certification.
This designation is granted by the International Board of Credentialing and Continuing Education Standards (IBCCES) and ensures staff have the best training to provide guests with autism, or other sensory needs, an experience tailored to their needs. DoubleTree by Hilton at SeaWorld joins their neighboring partners and fellow Certified Autism Centers SeaWorld® Orlando, Aquatica Orlando and Discovery Cove to become an inclusive destination for all. Families with children on the autism spectrum often face hurdles when it comes to planning for a vacation, or weekend getaway, due to sensory needs, dietary restrictions, and safety concerns. The DoubleTree by Hilton Orlando at SeaWorld priority is creating meaningful moments to make guests feel special, and the CAC designation aligns seamlessly with this commitment.
See official press release below