It's been a very challenging day today but we've made it through. Emmett was home sick today and I'm not sure he's going to make it back tomorrow either. In fact, if he doesn't show improvement, I may need to get him back into his pediatrician.
Assuming he has what Elliott had, it may be a few days still. Elliott was sick for over two weeks and Emmett became sick about halfway through that. Right now his cough is getting really bad and he's miserable.
Gavin has been excessively talkative today, even for him. He would not stop talking and I honestly felt like I was going to go fucking crazy. I never lost my patience but I did tune him out when it got to be too much. I kinda feel bad for that but it's self-preservation.

Elliott is actually doing pretty well and I'm grateful for that. He was having a very rough couple of weeks. Emotionally he's struggling but he physically on the mend from his respiratory illness. ☺
My major claim to fame today was getting the car fixed. Our new car had a few issues that needed taken car of and when the dealership wouldn't return my calls or make things right, my brother took care of it. There were a series of problems that needed addressed, the biggest of which was fixing the back bumper. The car had been in a minor rear end collision. I knew about it but didn't know the extent of the damage.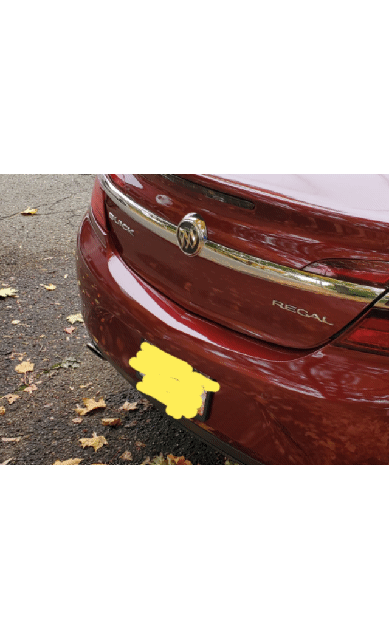 The rear bumper needed to be completely removed and the brackets that it mounts on needed removed and put back in the correct location. Whoever did the body work did an awful job and it took quite some time to get it right but we got it as close as we could get it.