I shared this information on the GoFundMe page itself but I wanted to share it here as well. Additionally, I've provided a breakdown of everything as well. Please do not feel obligated to contribute, but if you can, and want to, please follow the link to and do so.
Visit the GoFundMe.
Recently, my kids and I were presented with an amazing to increase inclusion and give back. We were invited to Orlando, Florida by DoubleTree by Hilton at SeaWorld. They are among the first in the country to become Autism certified and they asked if I would bring my family to visit and evaluate first-hand, their Autism specific accommodations.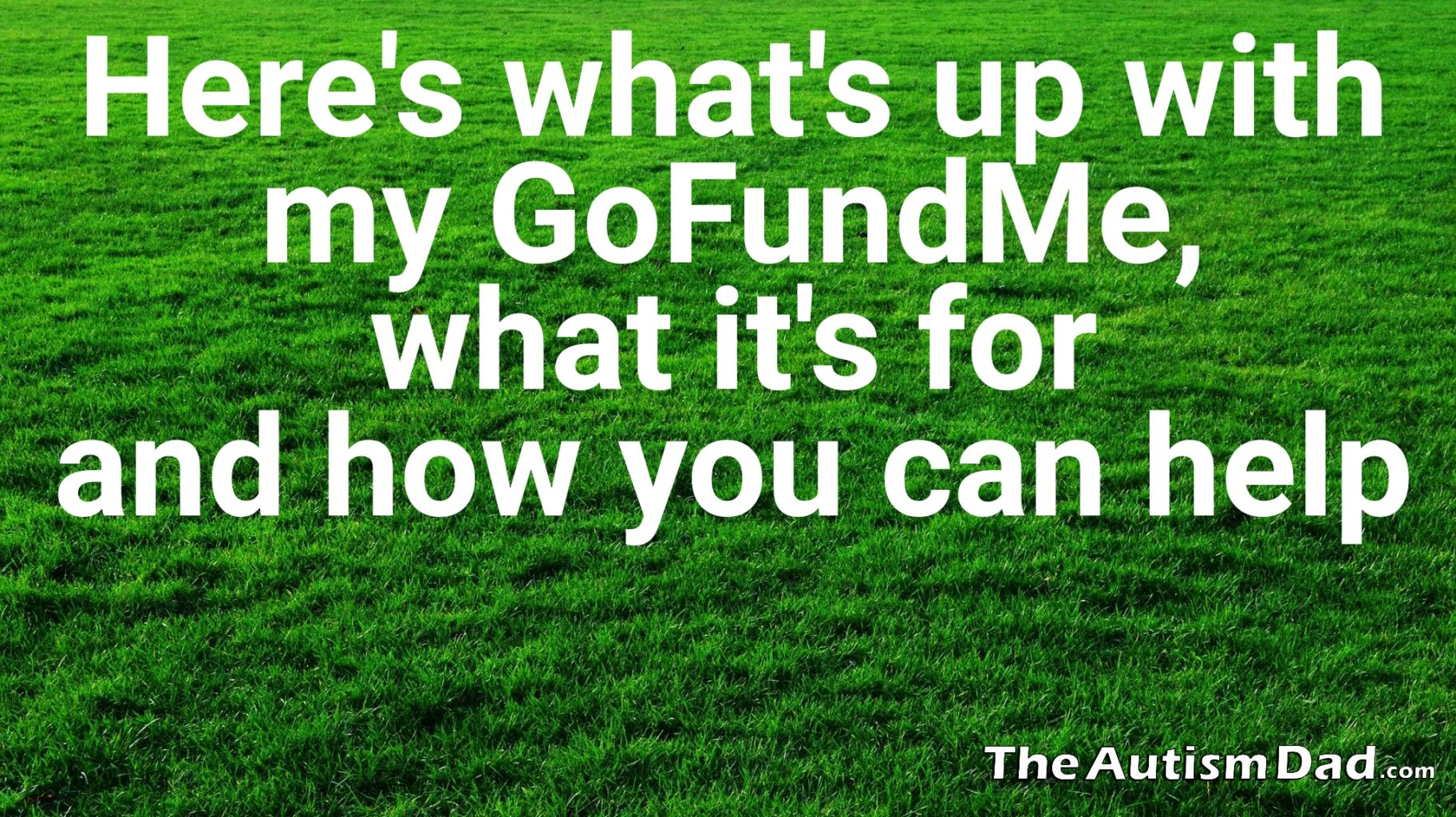 This is a big deal for everyone in the Autism community because businesses are starting to step up and become Autism and sensory-friendly, in order to be as inclusive as possible.

First, a little bit about me and then I'll explain more about this opportunity we've been offered.
Visit the GoFundMe.

My name is Rob Gorski and I'm a full-time, work from home, single Dad, and caregiver to 3 amazing kids. All 3 of my kids are Autistic. We're also dealing with several rare health conditions that render my oldest son's health, fragile. I've devoted my life to raising awareness for and providing comfort to families like mine. I've been doing this for over a decade and I use my experience to help educate others, as well as provide insight and context to the many challenges Autism and Special Needs families face on a daily basis.

You can read more about me and my family at theautismdad.com.

The purpose of this trip is to experience the inclusive accommodations, that are designed specifically for the Autism community, provide honest feedback, document and then report our experience to my many readers, listeners, and followers. I will be also be hosting a podcast from the hotel, to help everyone better understand what it means to be Autism Certified and how that can impact families like mine. While we are down there, my kids and I will also be volunteering at Give Kids the World, in Kissimmee, just outside of Orlando. This is a place that kids with terminal or life-threatening conditions and their families (from all over the world) can go and forget about everything. For one week they don't have to worry about anything and can just be a family and make memories. We spent a week there in 2017 when my oldest had his wish granted.

We want to give back to those who gave so much to us and support the families currently there as other families supported us. I'm also hosting a podcast there as well, to help raise awareness and call attention to the absolutely amazing things that Give Kids the World is doing for families across the globe. It would mean the world to us to be able to do this. I teach my kids that no matter how difficult our lives can get, we can always give back.

We will be there for a total of five days. The hotel is covering our physical stay for three of the five days, and some food is covered for those three days as well. The last two days are not covered, nor is travel and other expenses. The two extra days allow us to volunteer at Give Kids the World. My kids won't fly so we will be making the 2,000-mile round-trip by car and unfortunately, that's more expensive.