I'm feeling a bit overwhelmed this morning. Emmett's bouncing off the walls and Elliott is still running a high fever. All things considered, being overwhelmed is okay because I'm continuing to push forward.
I spoke with Lizze and apparently, she's sick as well. The kids were with her on Wednesday and Elliott became ill on Thursday evening. The other two seem to be doing fine and I am as well.
It could be coincidence though because Lizze and Elliott are presenting very differently. Who the hell knows.

Anyway, I'm trying to keep him contained in his room for a bit today. I'd very much like to limit the risks to the rest of us, especially Gavin. I need to get to the grocery store today and work on the house as well. I'm in the mood to disinfect things.
My arm is doing a bit better. It definitely looks worse for wear but it's feeling better. Bruises take time to be re-absorbed and will often look worse while it's getting better.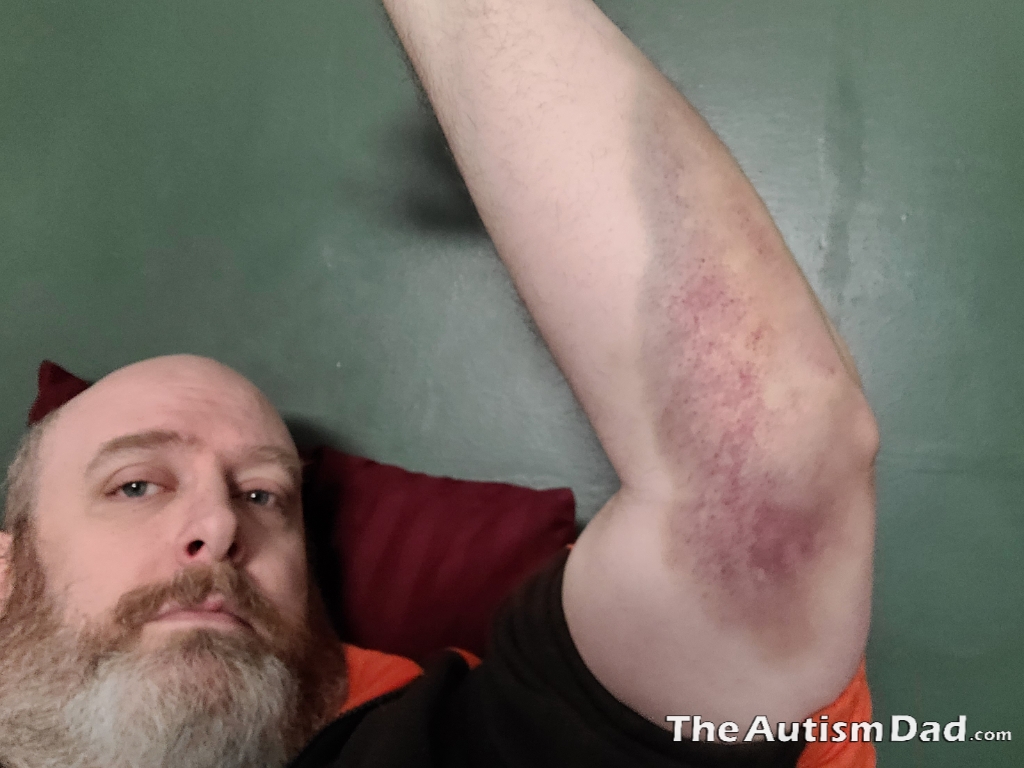 I'm hoping for a productive day. I need to spend some time learning to use some new recording equipment for the podcast. That new equipment should make things a bit easier and more efficient.
For those wondering, this is my current setup. It's not perfect by any means and I would like to eventually get a different mic. I definitely need a better recording environment but I'm making do. I really want to get my office put back together, and make it a mancave/studio.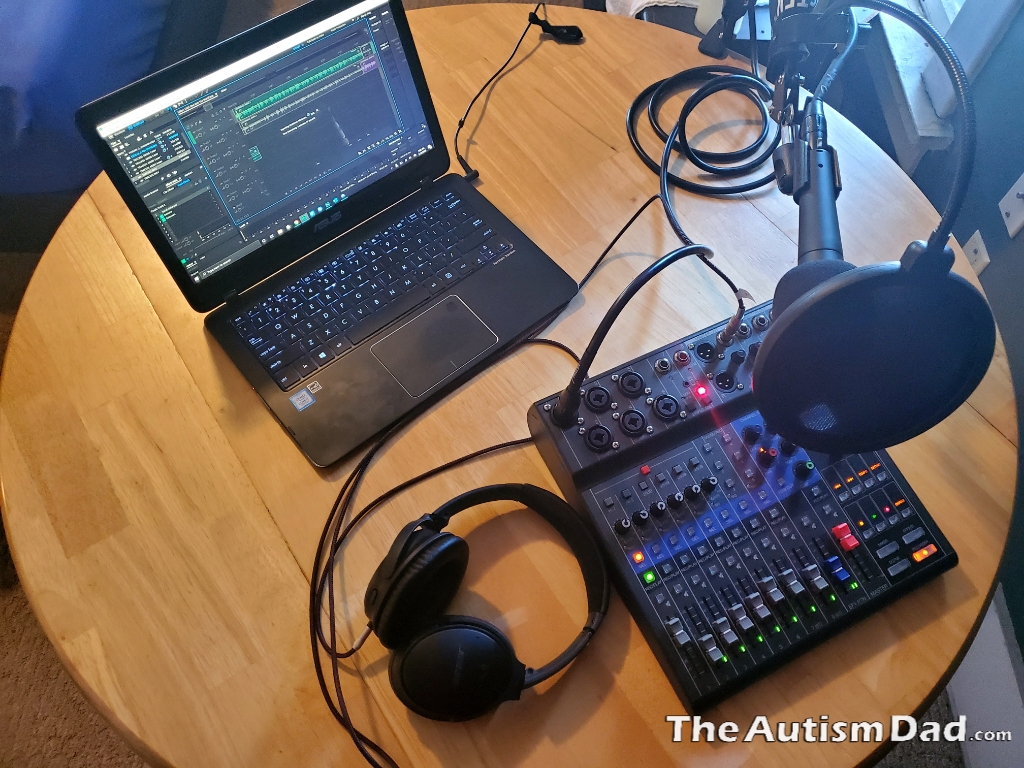 I need a place to work, record and focus. I want it be a place that I can share with the kids but remains inherently mine.
It's been a fantastic learning experience and I've connected with some amazing people and organizations.
At the moment, I'm feeling really good and have a great deal of hope for the future. Good things are coming our way and I can't wait to see what's around the corner. I haven't been able to say that in a long time.