I think that we had a pretty decent day overall and I'm grateful for that. I managed to get some laundry done and even bribe my kids to clean their room. I'm seriously running low on shits to give and I'm not above bribary in order to maintain my sanity at this point.
Therapy went pretty well today also. I'm still getting used to accessing therapy remotely but I'm so grateful that I have the opportunity to continue getting help during lockdown.
I got some work done this afternoon (paying marketing gigs) and I'm working on a outline for another podcast later this week. I do have a few interviews in the planning stages and I should know more about the timing in the next few days.

One thing that I'm absolutely failing at is selfcare. I'm way off course and I'm struggling to find my way back on the road. True to form for me, I'm not cutting myself any slack and instead, I'm beating myself up, which is counter-productive.
I haven't had a good night's sleep in forever and that's playing a role in my unraveling. I can't seem to shut my brain off long enough to fall asleep. It's actually quite frustrating. By the time I fall asleep, it's time to wake up. This is how I woke up this morning. Ruby was sitting on my chest staring at me. When she wants your attention, she likes to tap her front feet.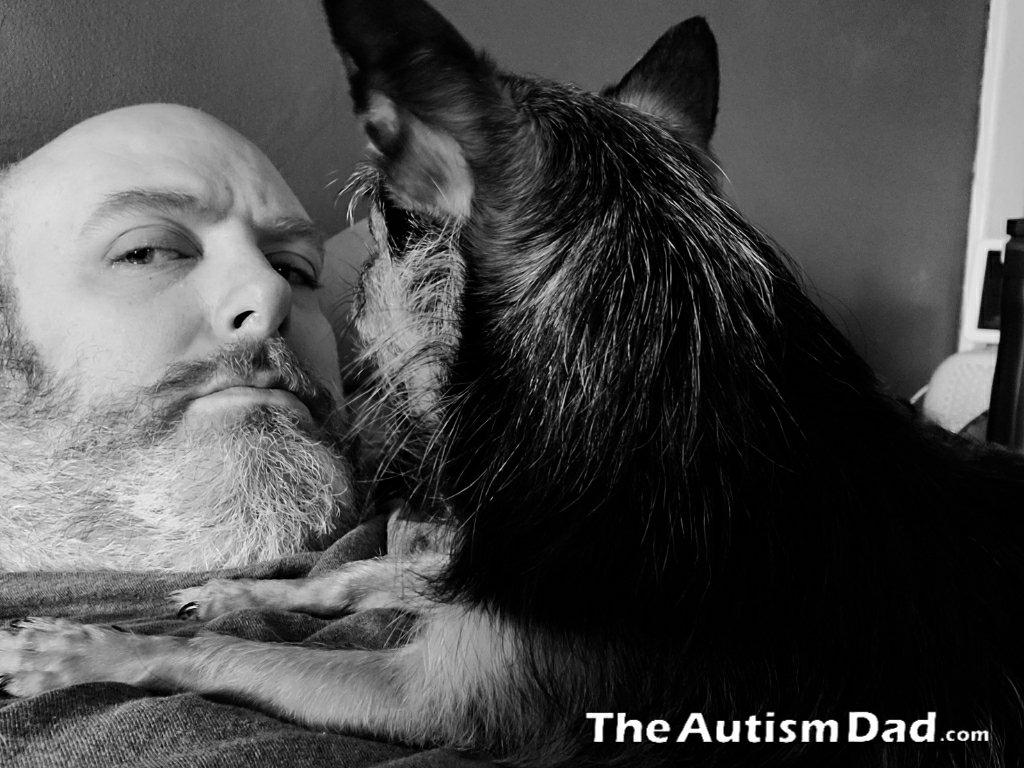 I'm sleeping this morning and she's tapping away on my chest, trying to wake me up. Lol