It's been a long weekend and I'm happy to say that both boys will be returning to school in the morning. Elliott's doing much better and should be good to go in the AM.
With that out of the way, we need to catch up on a few other things because I pretty much took the weekend off from writing. I haven't done that in awhile but we got an impromptu break from the kids, courtesy of my parents. ☺
We spent some time working out some details for our trip to Florida. Lizze and I have been paying close attention to news and everything that's going on with Hurricane Irma and what may be going on with José.

Lizze and I have also been talking about what we should do in regards to the timing of this very special trip.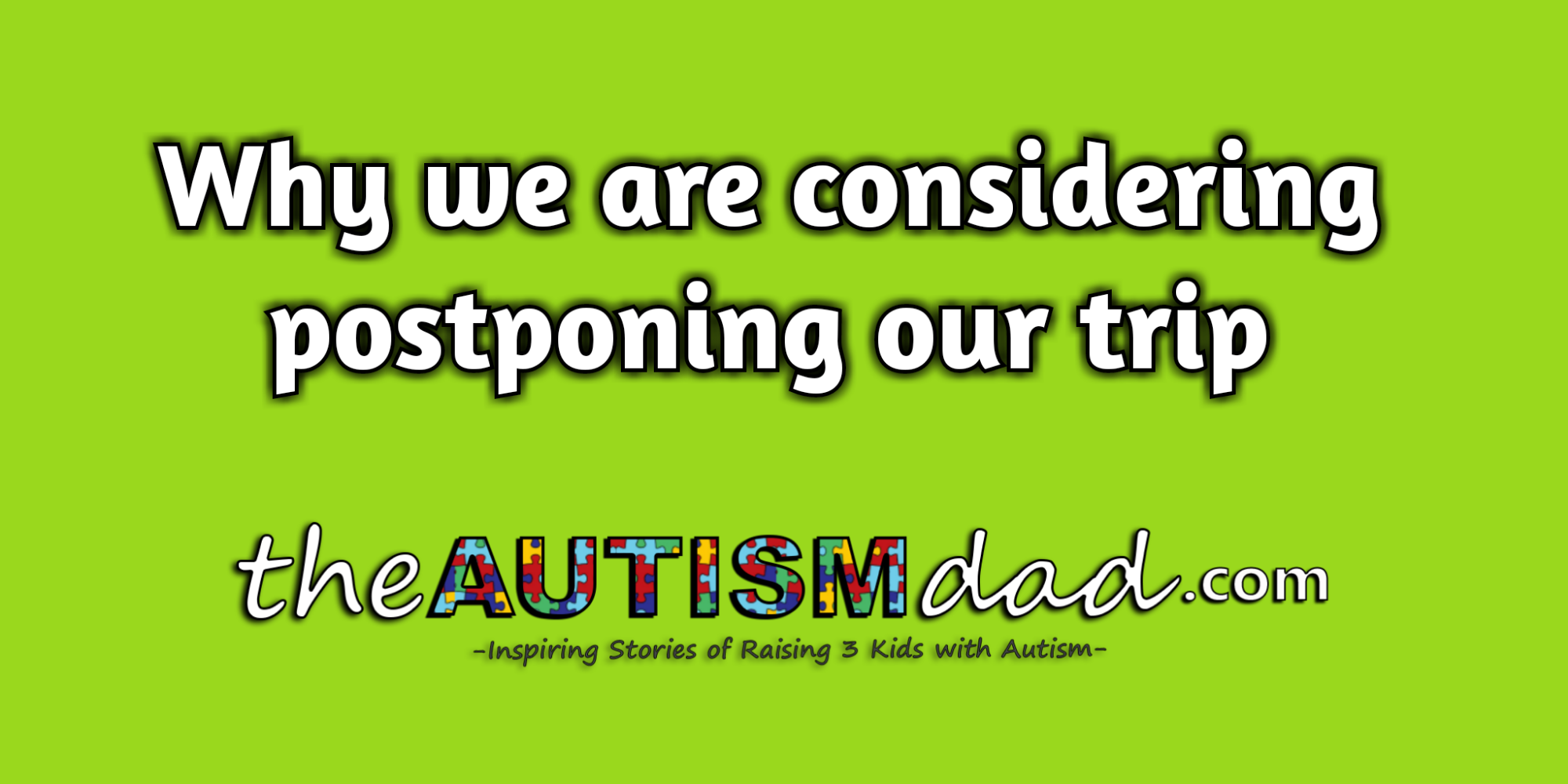 I realize that not everyone agrees with our concerns but Florida will only be a few weeks into recovering from the worst hurricane in recorded history, we are questioning the timing of our trip. The timing of our trip was relatively arbitrary, meaning there wasn't a huge reason for picking those dates.
There's a great deal of planning and coordination that's going into this trip and there's an increasing level of unknown creeping it's way in.
They are currently saying that it may be weeks before power is restored to areas of the state and that's assuming Hurricane José doesn't make an appearance in Florida as well.
We're all very excited about going on this trip for two main reasons. The first is that Gavin will have his biggest wish granted and that's priceless. The second reason is that Lizze and I have been together for the better part of twenty years, and we've never been on a vacation, of any sort.
Going is really important to us and being able to enjoy ourselves while we are there, is equally important.
While we really, really want to go this month, we don't want to go during a time when we may not be able to do all the things we are supposed to be doing.
As a result, Lizze and I are considering pushing the trip back a few weeks.
Our reasons for considering this are pretty simple. There's too many unknown factors and too many things we need to schedule ahead of time. Having to cancle or reschedule at the last minute. We also don't want the boys to be shook up by any last minute changes either.
We'll probably make our final decision in the next day or two because we don't want anything to be last minute. I'll call our case manager and discuss things either way.