We officially put Christmas behind us this evening and began the sorted journey of getting back to our normal routines. In Gavin's case, that meant he had to do his IVIG infusion, which he does every Monday and Friday.
Unfortunately for Gavin, his IVIG infusion didn't go so well. He started the process about 6 PM and immediately hit a few bumps in the road. The first infusion site needed to be replaced because it wasn't working and the second infusion site was leaking. Both of these scenarios are nightmare scenarios for Gavin because it involves more needles and more pain.
To make things even worse for him, the procedure ended up taking almost 6 hours. This put Gavin several hours passed his self proclaimed bedtime and that had him very upset.

He came down the steps crying, as Lizze and I were heading to bed. I had totally forgotten he was doing his infusion and assumed he'd gone to bed.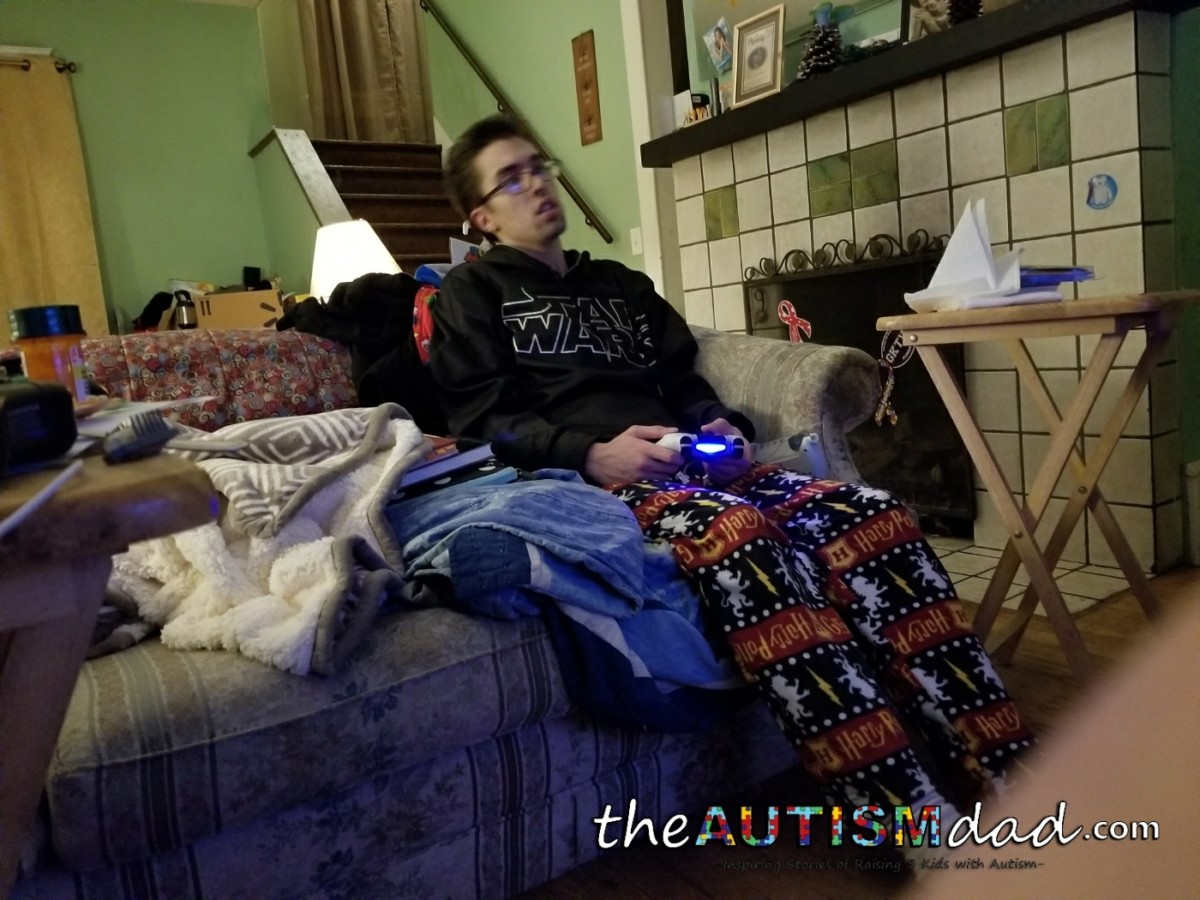 He was beside himself because it was passed his bedtime and the infusion still had about 10 cc's left to go. I calmed him down and told him to chill on the couch. I setup Kingdom Hearts, a PS4 game he got for Christmas and had him get started on it while he was waiting for his infusion to finish. All he needed was a bit of a distraction and he was soon lost in his game.
I don't know if the needles shifted as he was moving around but the last 10 cc's went super fast, at least comparatively speaking.
I just checked on him and he's peacefully creepy sleeping. For those who wonder what creepy sleeping is, it's when Gavin sleeps with his eyes open. It's pretty creepy because he still hits REM sleep and you can just see his eyes moving back and forth. He's the only one of the kids that does this and it's pretty weird.
Anyway, he finally asleep, albeit in a creepy way and I thankful that he's done with the infusion for tonight. I hate seeing him so miserable, especially when it's involving pain that can't be avoided.