No one's ever excited to go to the doctors. I maybe the rare exception to that rule because I know I'm in a really good place, at least compared to my last follow up.
I've lost thirty pounds, successfully came off Paxil, got back into exercising and dropped my cholesterol by over 50 pts.
I'm excited to see my doctor because she never gave up on me and I want to show her that her faith in me was not misplaced. I know it sounds cheesy but I haven't been able to make this kind of progress, well, ever. I'm so proud of myself and I'm ready to figure out my next goals going into the fall.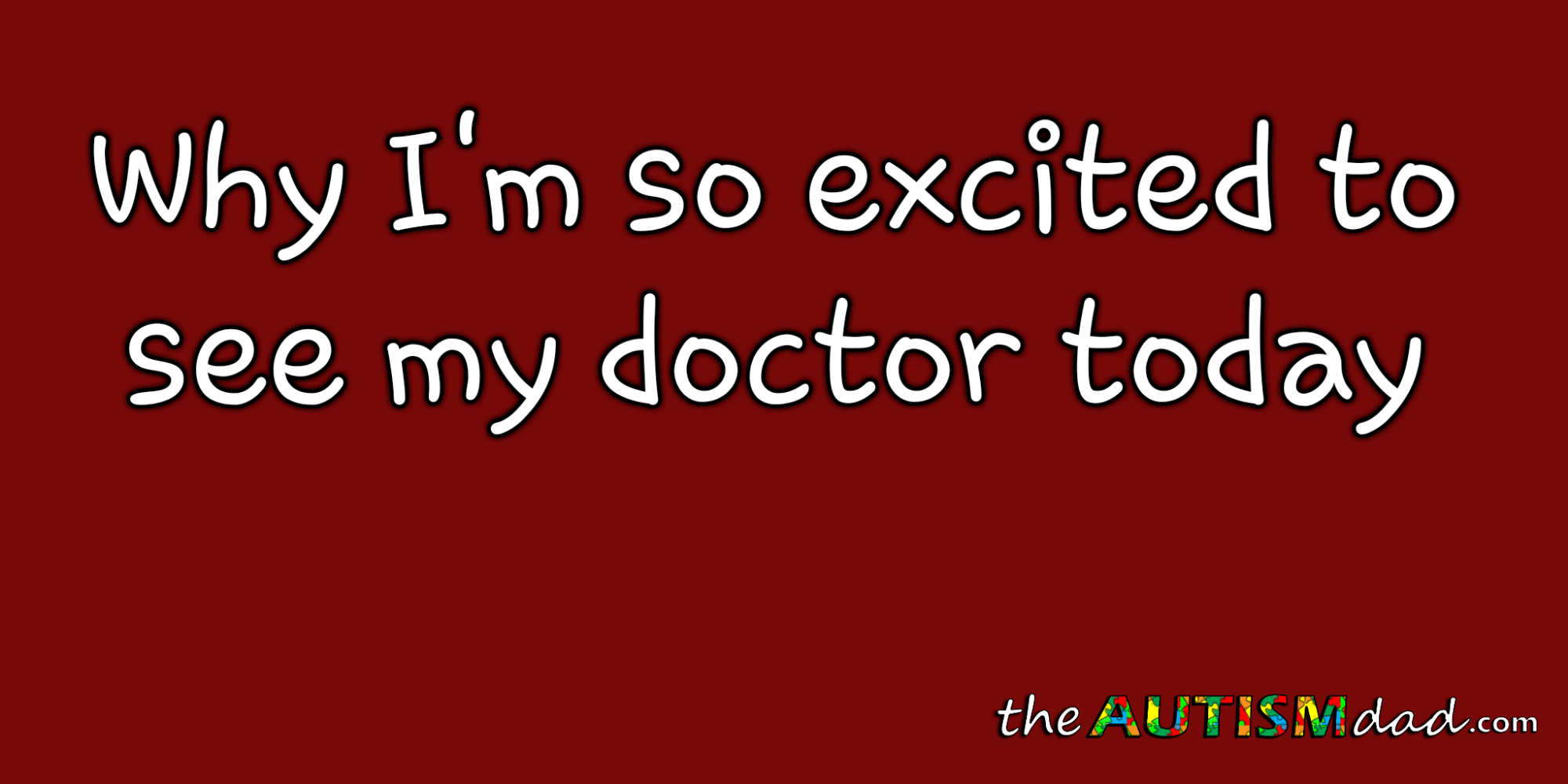 While I'm doing pretty well overall, I still have my struggles both emotionally and physically. Depression is a lifelong companion and I have a physical injury that will always impact me until I have surgery.
Right now I'm focusing on the things that I have control over because every victory builds me up a bit more and I can more closely resemble the father my kids needs or the man my wife married.
Anyway, in my excitement I got the time mixed up and showed up a bit too early.
Now I'm sitting in the parking lot writing this, trying to kill some time until it's a little closer to my scheduled time. Lol
On a serious note…
I can't stress enough how important it is to practice self-care. If you don't take care of yourself, how will you be able to take care of those counting on you?
Please find ways to take some time for yourself. You're worth it. ☺