It's a huge day for Lizze. She's finally getting in to see her new headache specialist at the Cleveland Clinic. Lizze has had the same migraine for roughly the last 6 plus years and it never stops or goes away.
She's never responded to medication and they've tried everything, including Botox injections in her forehead, face and back of the neck.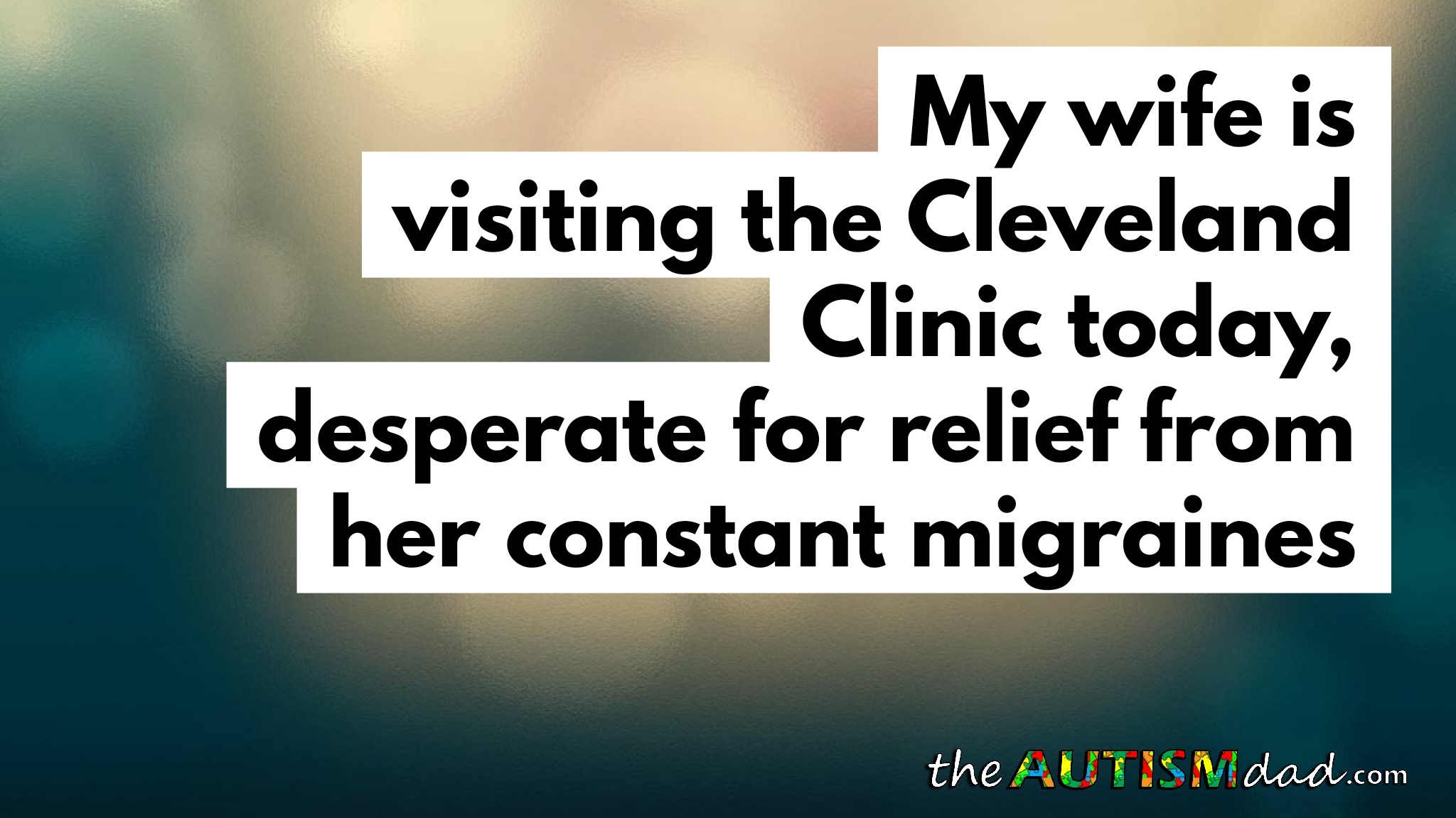 It's been years since there's been any new options for the her to try but there are currently new treatments that hold promise for relief.
Part of the issue that makes Lizze's case so complicated is that she has Ehlers-Danlos and mild autonomic disfunction.
Ehlers-Danlos is a connective tissue disorder and can also effect the cardiovascular system as well. It's believed that her migraines may be related to a vascular issue in her brain. That would explain why she's never responded to meds.
Lizze has all but given up on finding relief.
If you could please keep Lizze in your thoughts and prayers because she in desperate need of relief.
I'll let you know how everything goes.