After some serious searching in every conceivable place, we finally were able to locate most of the missing supplies.
We found 4 sets of tubing and 2 needle sets underneath the small couch in our dining room. It was the last place we looked because it didn't occur to us that they could have been crammed through a half inch gap between the couch and the floor. I can barely fit my hand under there.
I don't know how or why they were under there and at this point, I honestly don't want to know because it will just make things more frustrating for me.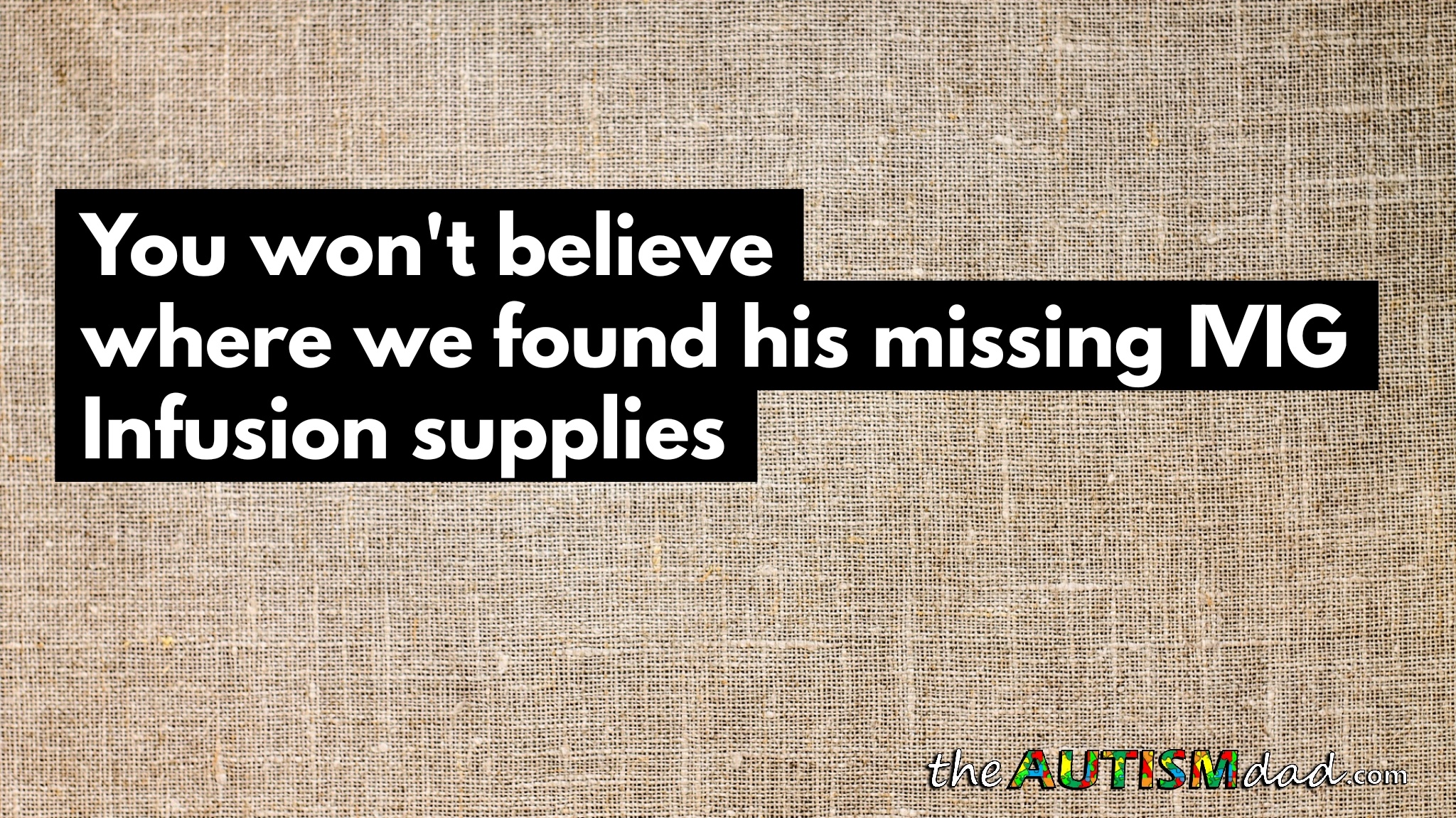 We're still missing a needle set and we'll continue looking for that.
The only thing I know for sure is that I'm grateful we found as much as we did. I also know one other thing for sure and that is, we will never find ourselves in this position again.
Going forward, we will manage the supplies for Gavin and simply give him what he needs to set up each infusion when the time comes to put it together.
Gavin doesn't seem to understand the problem or why this is such a big deal. Perhaps we gave him a bit too much responsibility and that's on us. We're going to have really buckle down and keep a much closer eye on him going forward.