There are so many things that can be frustrating and/or overwhelming when it comes to being an Autism/Special Needs Parent. Most of them are things that I've had to learn to either ignore or cope with in some other way. If I didn't, I'd lose my mind.
I have days where I can cope fairly well but there are also days that I seriously struggle.
On any given day, one of the hardest things for me to cope with is incessant talking. I'm fully aware that many parents have never heard their child talk and I have some experience in that arena with Emmett. My heart goes out to them. I'm not intending to be insensitive to that and I'm incredibly grateful that my kids are verbal.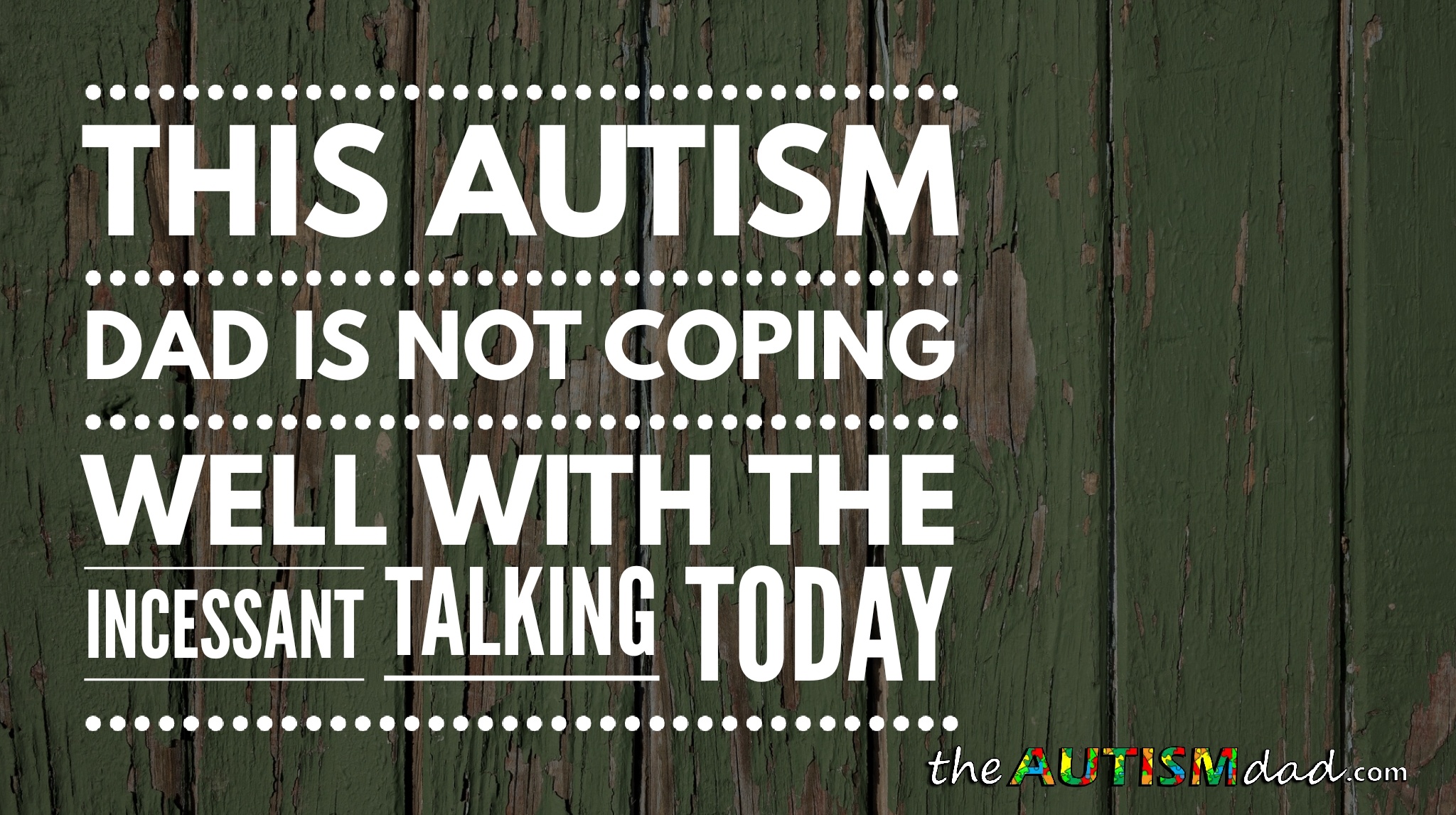 The reality I live in with Gavin is such that he talks and talks and talks and talks. It's incessant and it wears me down. That's just the reality.
Gavin does this in a few different ways but the two I struggle with most are when he talks about his tablet games and when he compulsively verbalizes every thought that pops into his head.