I finally got around to it this afternoon. I was able to get what you see below for only $29 out of pocket and that included a 4 years warranty.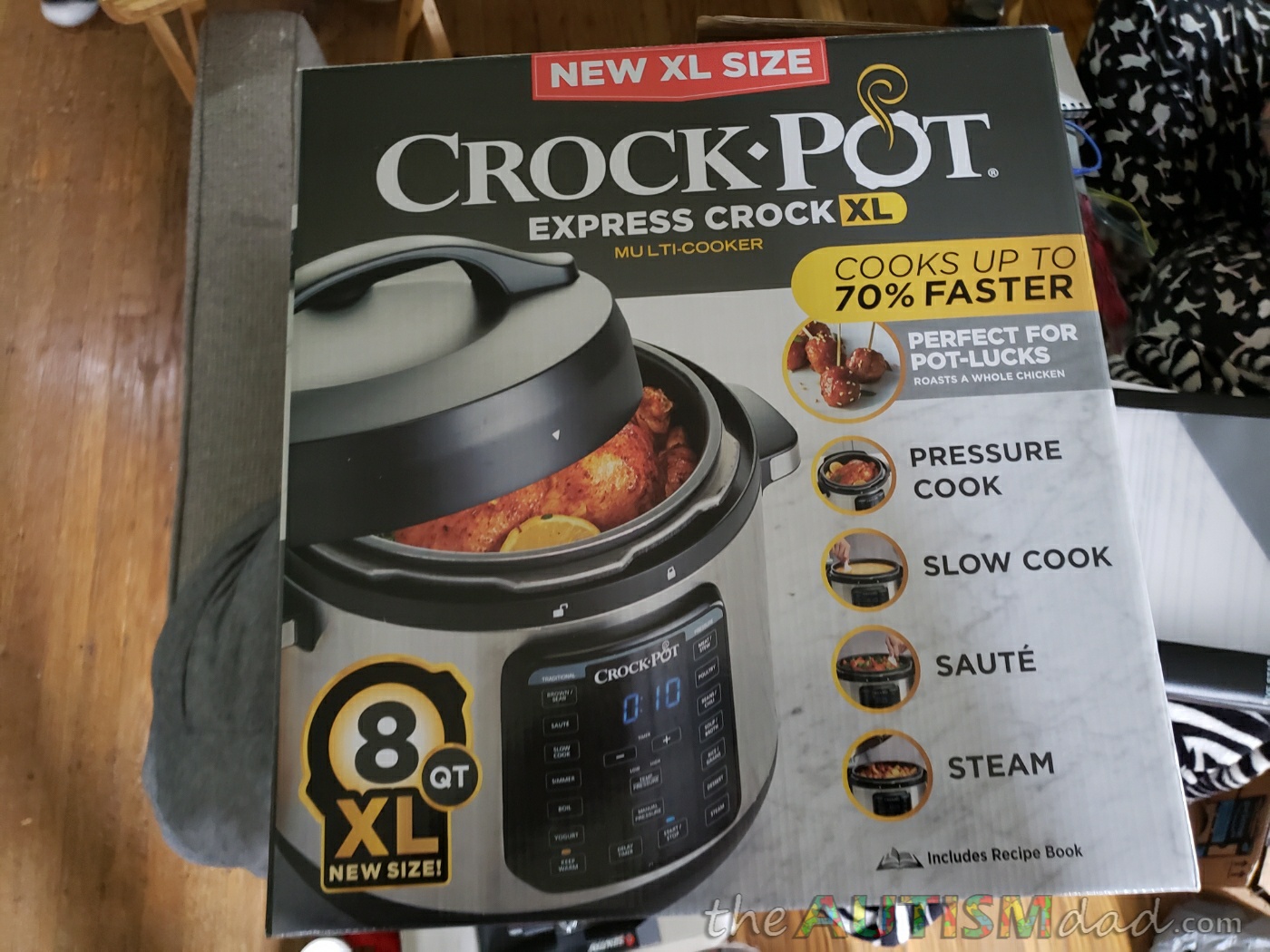 I've never used a pressure cooker before but there's a first time for everything. ☺

Emmett and I put everything together. I put the roast and veggies in. We set it for two hours and I went walking.
When the two hours were up, it was cooked perfectly. I think next time, I knock thirty minutes off and only cook it for ninety minutes total.
Anyway, Emmett loved the roast and he actually ate the potatoes. He was afraid to try the carrots but whatever, baby steps. This was progress for him and like I said, we don't push.
Elliott wouldn't touch it and of course, Gavin eats anything, so he was really happy.
I think this will turn out to be a really good purchase, even if it was unplanned and less than ideal.
Emmett may never be willing to eat roast again, as per his usual MO but I'll take the victory today and run with it.
Feeding my kids is always challenging. Groceries are expensive, our budget has been slashed and when you have kids with the sensory challenges like mine do, there can end up being a great deal of waste.
If this new crockpot/pressure cooker can open up options for us, it will have been worth it.
Again, it's very important to understand that kids with sensory issues will literally starve before eating something that is offensive to their senses. This is very serious. It's outside of their control and there is very little that can be done to address this. Speech therapy helps but lots of love, patience, and understanding are definitely required.
Do your kids with Autism struggle with feeding issues related to sensory processing disorder? How do you manage? Leave your comments below and we'll compare notes. ☺