If you've been following for a while, you may have heard me talk about how I love to cook. I really enjoy cooking and I'm actually pretty good. I'm not Masterchef good but I'm really good at cooking regular food.
As a long time reader, you may also recall that I almost never cook anymore and there are a couple of reasons for that.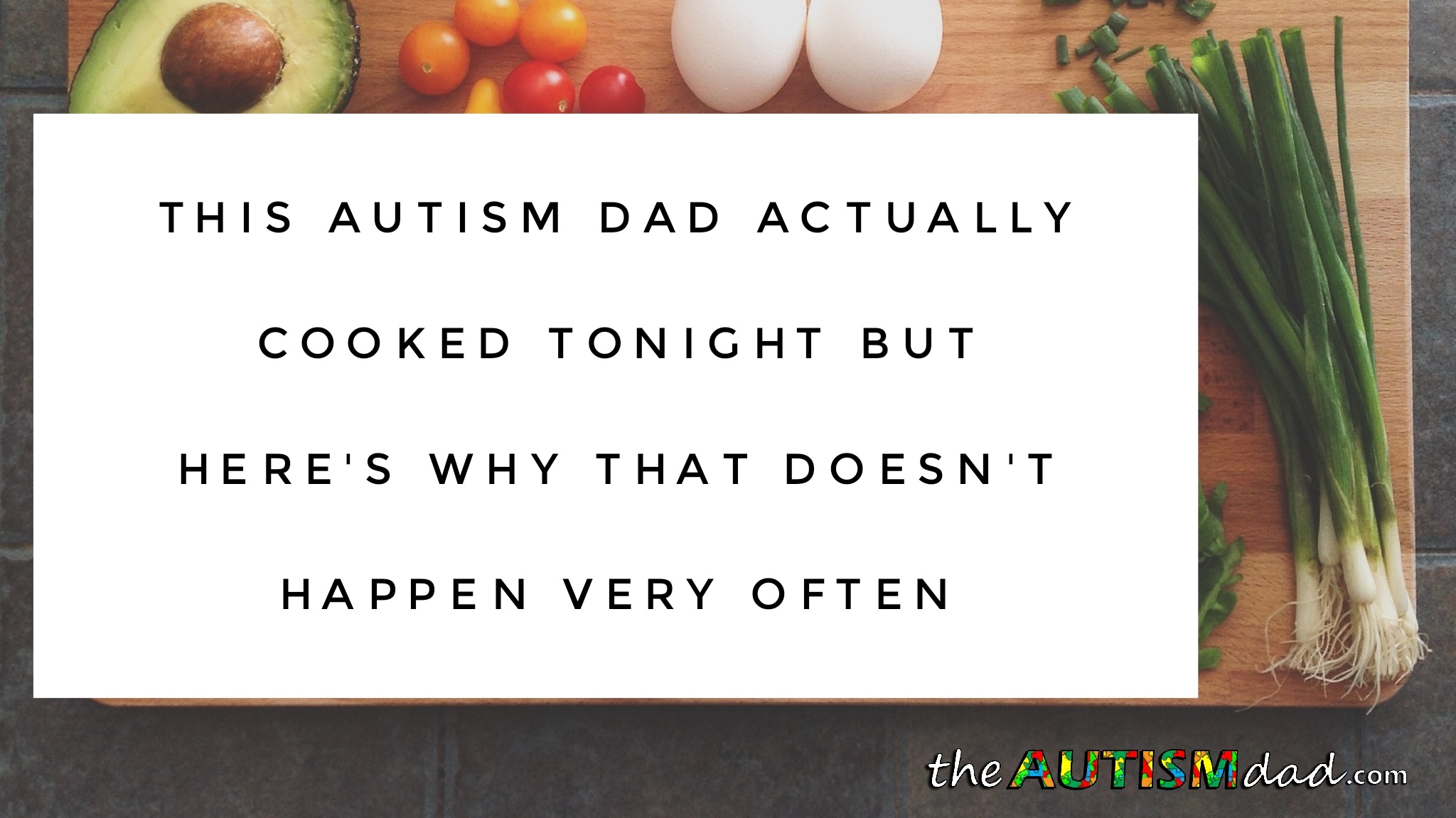 The biggest reason is we don't have an oven. To be more accurate, we don't have a working oven. Two of the four burners work on the stove and that's about it.
The second reason is pretty common amongst Autism families, and that's kids with Autism can be notoriously difficult to cook for. Keep in mind that everyone is different and some kids do just fine but my kids certainly don't.
My kids have so many sensory related food proclivities and their menus are so limited, it's incredibly difficult to cook anything that everyone would eat. Even if I cooked for the majority, the kids would find something wrong with everything and refuse to eat it. If it's not perceived as perfect, they won't touch it most of the time. They aren't being difficult. They won't eat when they're hungry and this is a universe beyond being a picky eater.
How do I know this? Simple. That's exactly what's happened over the years. Frankly, I'd given up trying because it got to be too expensive, too wasteful and way too frustrating for everyone.
As time has moved forward, Emmett is starting to explore new foods, specifically beef. We encourage but never push because if we do, he'll shut down and we may lose the progress.
Without a working stove, we've relied on our air fryer, toaster oven, microwave, crockpot and whatever I can do on the burners that still work on the stove, to prepare food.
Emmett and I have been talking about cooking a roast for a while now but he wasn't ready until this past week. He asked me to make a roast and I was super happy to oblige.
Over the weekend, Lizze and I splurged on a roast. I know how that sounds weird but for some people, us included, you splurge when you buy something expensive like a roast. That's especially true when I'm not even sure that anyone besides Lizze and me, will actually eat it.
I bought everything needed to cook the roast and was going to surprise Emmett while he was gone this past weekend at his grandparents.
Unfortunately, when I went to find the crock pot, which I haven't used in a while, it was missing.
It was physically gone and not just misplaced.
Turns out, Gavin accidentally chipped the porcelain removable dish and must have thought the entire thing needed to be thrown away. He didn't know any better and he thought he was helping. We could have obviously just replaced what was broken but whatever. It is what it is.
When I discovered this, I was pretty frustrated because replacing the entire thing was not in the budget and I wish he would check with us before making decisions like this.
Lizze and I talked about it for a couple of days and she reminded me that her headphones were still broken and needed to be returned to Best Buy under the Geek Squad warranty. We could just not replace the headphones and use the gift card for a new crock pot.