Gavin had a massive, massive meltdown at therapy tonight. He had gotten into a squabble with with Elliott and Emmett. I don't remember exactly what the problem was but Dr. Pattie and I sorta intervened when it became clear they were unable to resolve it themselves.
No one was in trouble because no one had really done anything wrong.
This was basically frustration bubbling over and creating some needless bickering. It honestly wasn't a huge deal but we wanted to help deescalate things before it got out of hand.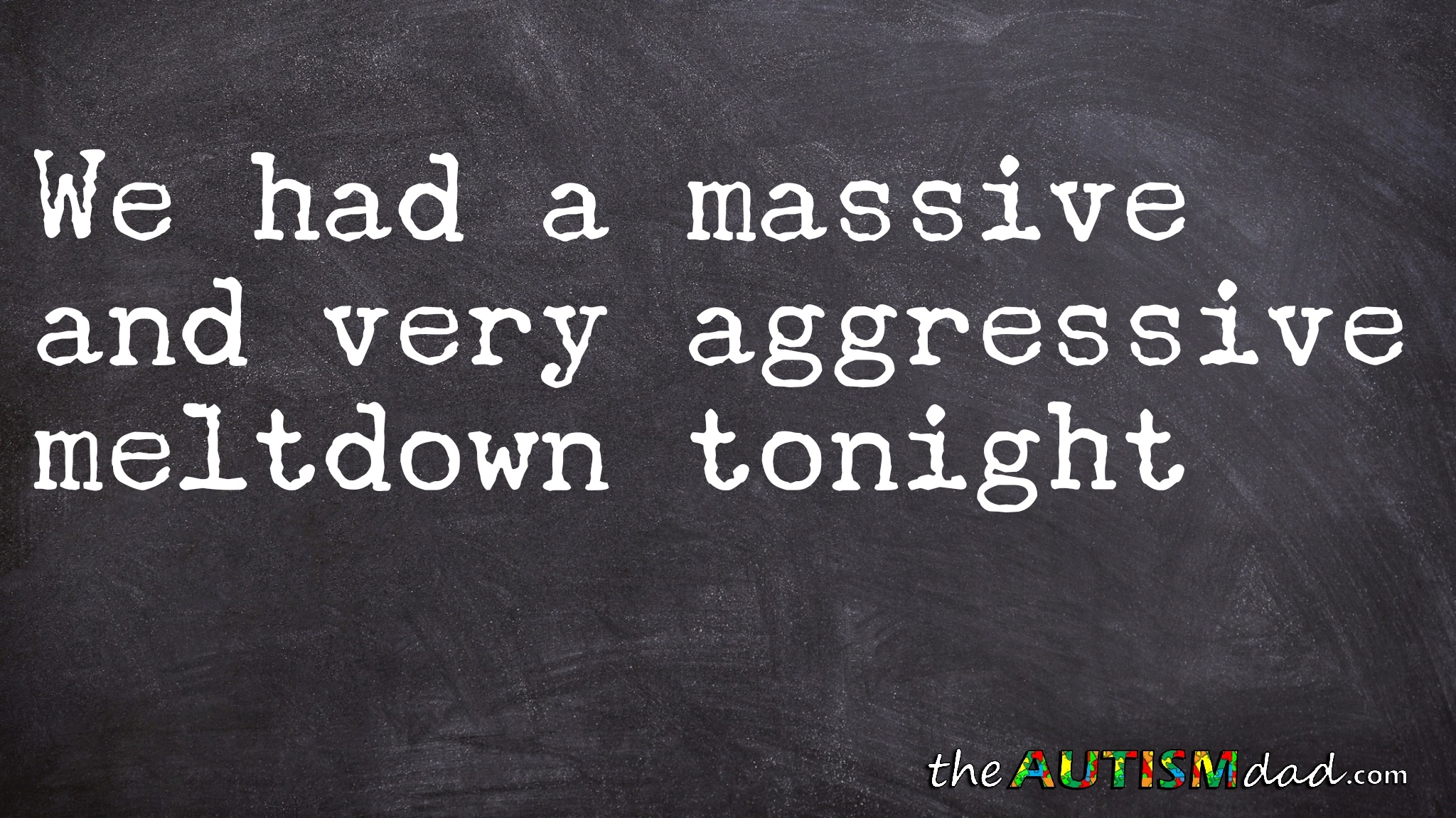 I think the catalyst was Gavin getting a little out of control when he was noodle fighting with his younger brothers. They were sorta battling with pool noodles and Gavin kept hitting his brothers in the face. I don't think he was doing it on purpose but he also wasn't stopping.
We pointed out what both sides of the mini conflict could do differently to handle things better. Elliott and Emmett responed positively and pretty much moved on.
Gavin on the other hand, began freaking out. He went from zero to full blown, aggressive meltdown in no time at all.
He was hitting the steel stanchion posts, punching himself and throwing himself around.
We helped him to calm down over about a 20 minute period of time. He was freaking out because he doesn't tolerate mistakes, especially when he perceives he's the one making them. He was calling himself stupid and a few other names that we don't ever want him associating with himself.
As I said, he did eventually calm down but not without some serious effort.
We told him that we're going to help him to figure this out. He's got an appointment with Dr. Pattie tonight and the entire focus will be on Gavin.
Anyway, I'm exhausted and need to get some sleep cause I have to drive to Cleveland in the morning..