I've got some news that I think is pretty goddamn amazing and I'm incredibly proud of myself.
2018 has been a year of accomplishing goals. These goals are more personal in nature and basically were that I wanted to bring my weight loss journey to a major milestone, as well as return to the dentist after a lengthy break.
Coming into 2018, my weight hit an all-time high of 340+ lbs and I knew I needed to make a change.

My ultimate goal was to bring my weight under 300 lbs before the end of the year and I worked as hard as I could to make that happen. Until the weather turned frigid, I walked an average of 81 miles a month at the track and that was quite helpful..
Anyway, as the 2019 got closer, I was getting frustrated because I couldn't drop below 301 lbs, no matter what I did.
I know it's cutting things extremely close but as of Saturday, December 14, I've achieved my goal by weighing in at 299.4 lbs. ☺
This is a major weight loss milestone for me and I'm so proud of myself.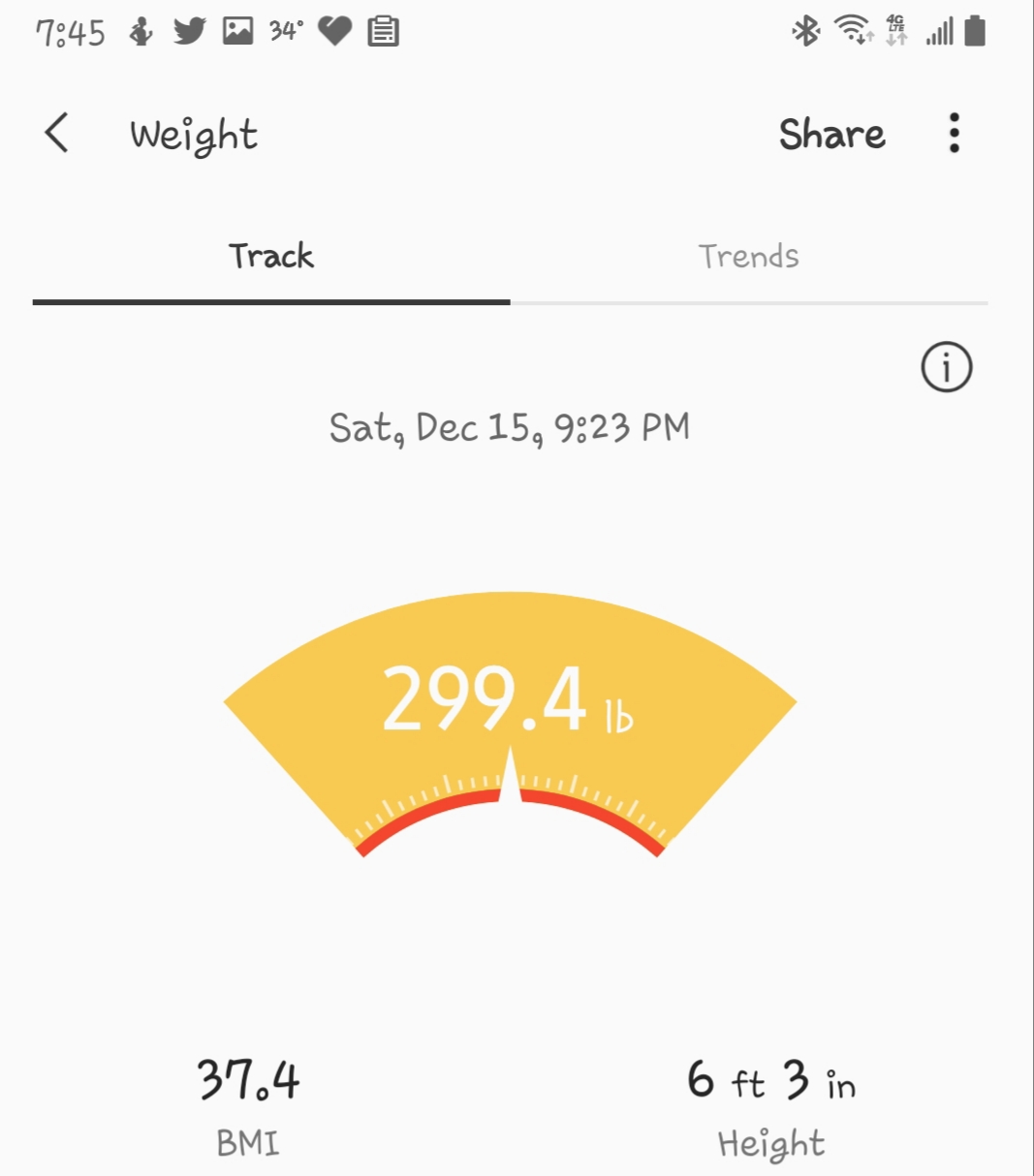 My goal for 2019 is an additional 40 lbs of weight-loss. It's a decent goal that doesn't push things too fast and if I need to adjust the goal to make it more realistic, I will of course do that..
For right now I'm going to enjoy my current success. ☺