We've had some excitement in The Autism Dad household today/yesterday, depending on when you read this. ☺
The boys got off to school without a problem. Lizze got her tooth fixed. She had a broken filling that needed repaired/replaced. She did awesome but it wasn't pleasant.
Lizze's Mom took the boys after school to bake cookies and we had a bit of time to ourselves to work on some Christmas related things. That sorta sums up the day and now I want to briefly share the exciting parts.

Maybe this isn't exciting, so much as it's a proud parenting moment.
Gavin's been slowly weening off his reflux medication and he went from 2 times a day to only once a day. He remembered almost every day to remove his pill from his morning packet. He's now down to 1 pill every other day and while it's only second day, he's doing awesome. He remembered not to take a pill yesterday and he remembered to take 1 pill tonight before bed.
It seems pretty simple but for Gavin's it's a challenge. He's doing great and we're so proud of him.. ☺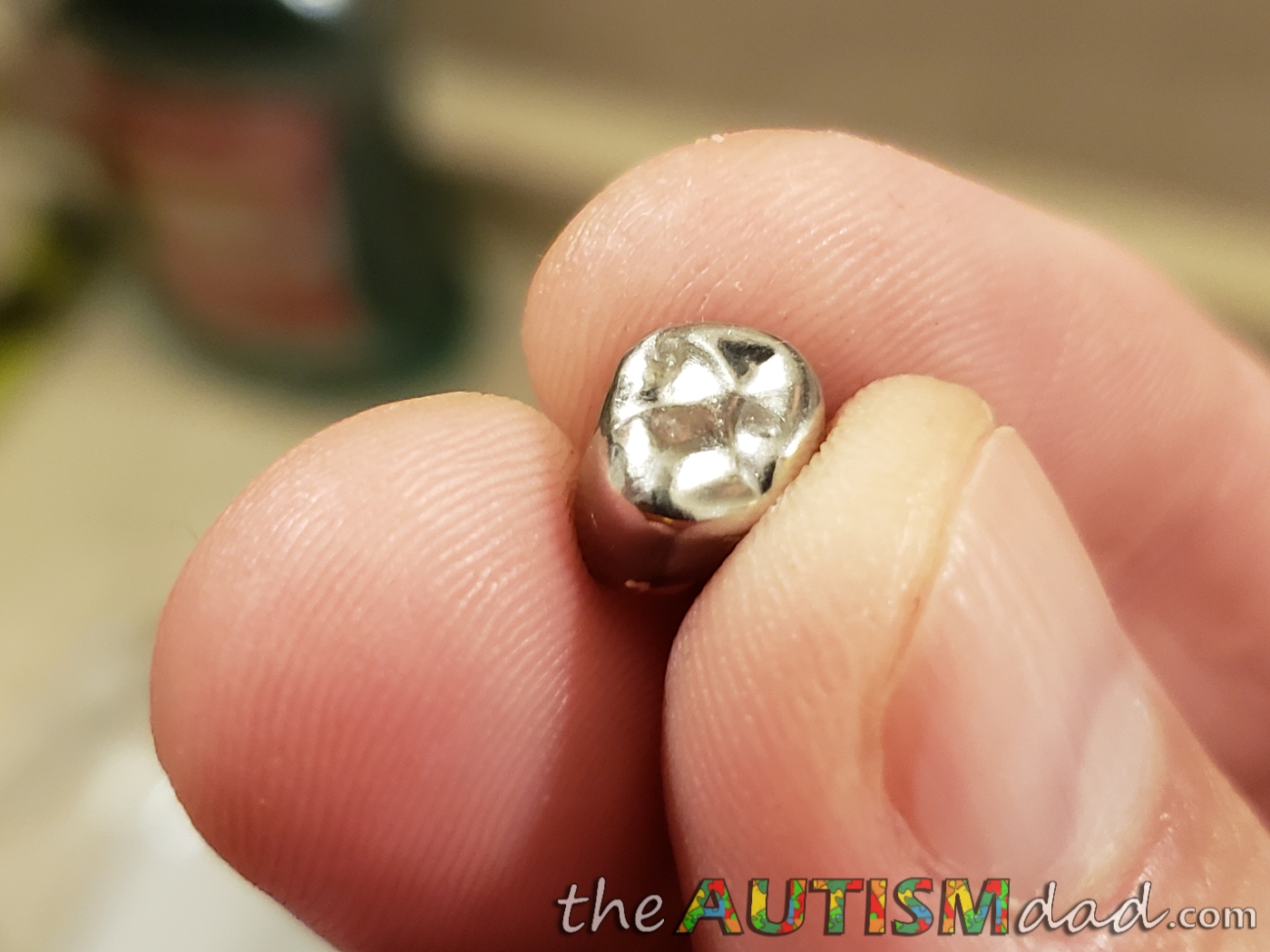 The second little bit of excitement is that Emmett lost a tooth. He's been working on this one for a few weeks and it's been driving him crazy. This is a bit unique because it was a tooth with a metal cap and we've never had that before. He had broken his tooth when he was younger and it was finally time for it to fall out.
He did really well because it was bleeding a bit that can freak him out. This happened while brushing his teeth before bed. He totally snuck this in under the wire. ☺