We had a pretty great Christmas this year.
The boys had an awesome day and we're really proud of them. Lizze and I got to bed relatively early last night and got up about 7 AM, so the kids could open their presents. Our rule is, they can raid their stockings after 6 AM but no presents until 7AM.
Considering the level of impulsivity our boys deal with, they manage to do remarkably well with this rule. ☺

The overall theme this year was Nerf Laser Tag. We thought they would enjoy the change of pace and we were right. They love the new Nerf Laser Tag guns. They also got a bunch of other things but the Nerf stuff is what will likely be their focus.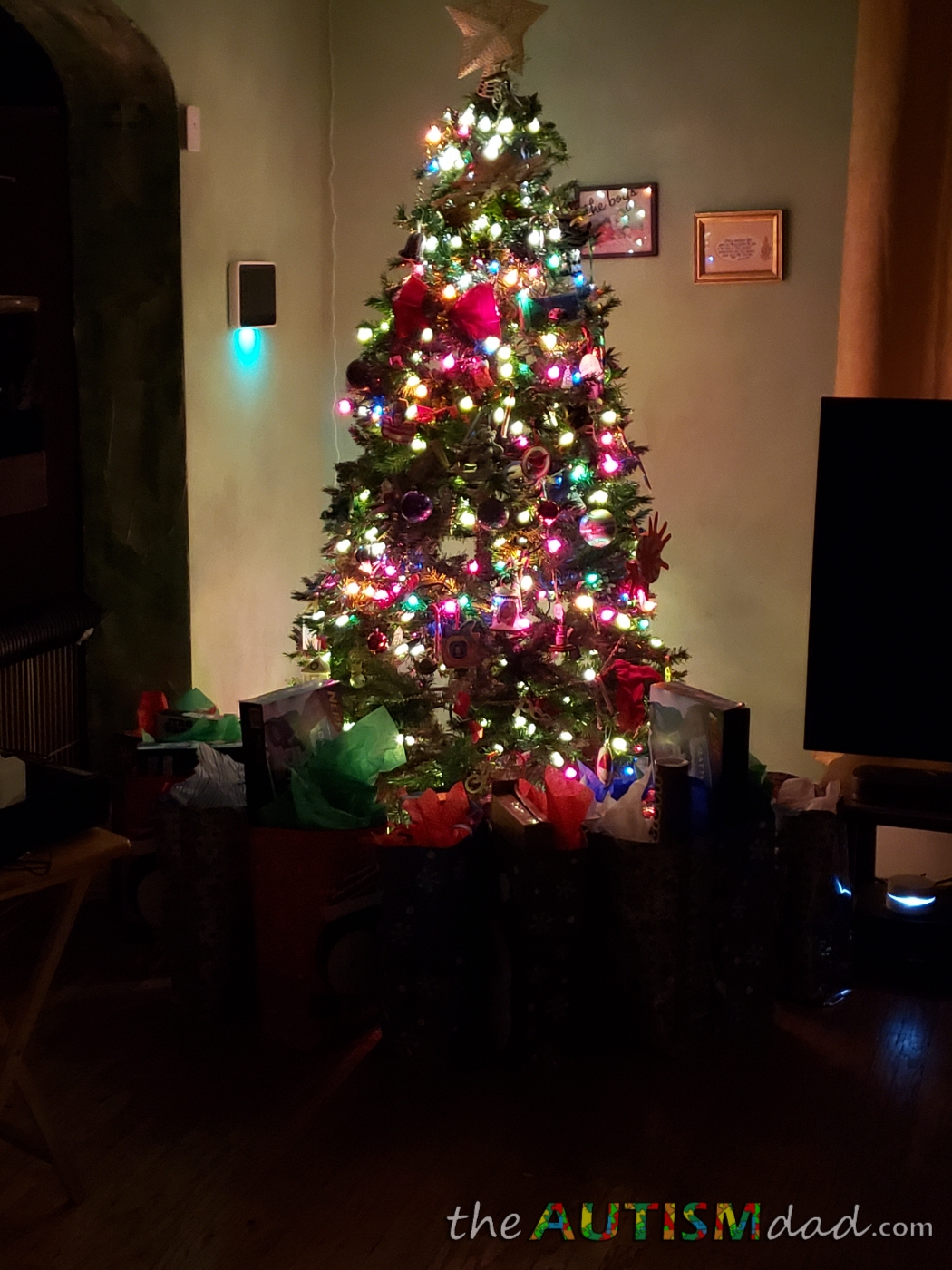 I'm really proud of the Christmas we were able provide this year. It's not easy and money is insanely tight but we managed to pull it off and we did so on our own.
We made sure to spend time with family on Christmas Eve and Christmas Day because we want the boys to associate the holidays with family, friends and loved ones. Presents are great but they aren't everything.
There were only a few meltdowns today and we managed to work through them without too many issues or complications. ☺
This is a really difficult time of year for Lizze but I think she did awesome as well. She might not feel that way but I'm so grateful for all her help. She's lost many people she was very close too over the years, the latest being her grandmother about 2 months ago. She doesn't cope well with loss. After the long day, she's completely drained and in a great deal of pain.
I'm really happy because she actually went to bed about 8 PM. She's been struggling with sleep for a long time and assuming she sleeps through the night, she might finally get a good night's rest.
As for me, I'm feeling pretty good. I had my moments but I'm still here and I'm still kicking. One of the highlights for me was being able to help a few different people, who needed my help. Being able to use the platform I've built to help other people in need or simply help them to get their voice heard, is a great feeling and a tremendous honor.
I'm so grateful for the time we had with our family over the last 24/48 hours. What I'm most grateful for however, is that my family is whole again. If you're new or new-ish, you might not know that Lizze and I went through a roughly 2 year separation. It was a heartbreaking time, especially over the holidays. We put our family back together a few years back and I just never want to take our time together for granted. ☺
All in all, I'd say Christmas was pretty awesome for my family and I really hope it was kind to you and yours.