First of all, Merry Christmas and Happy Holidays. I truly wish all of you the absolute, very best. Now on to something a bit more serious.
If you follow me on Twitter, you may have seen that I've been talking about depression quite a bit lately. There are a few reasons for that but most of them don't really matter at the moment.
I feel that it's incredibly important to talk freely about mental health issues because we have to de-stigmatize the topic. We've made a ton of progress over the years but we still have a long journey ahead of us. There is absolutely no reason that anyone should ever feel shame for living with mental illness.

The main reason I've been talking more about this lately is because the holidays can be really difficult for people dealing with depression. I know that I've been struggling myself and it fucking sucks. This is supposed to be one of the happiest times of the year and yet I find myself forcing a smile because I don't want to taint anything for my kids.
I've spent the last few days talking to people on social media about their struggles with depression, in both a private and public setting.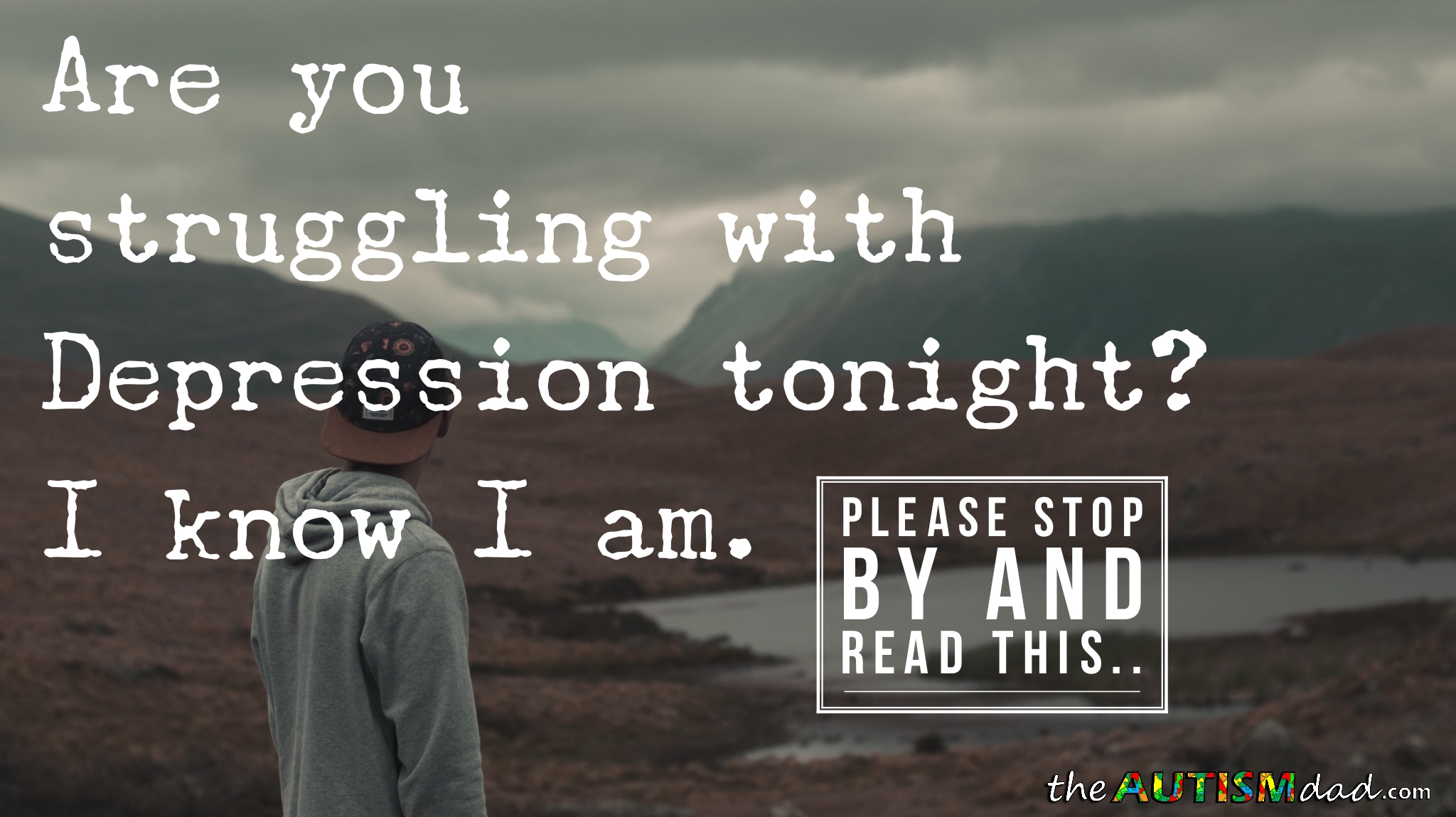 There are so many people out there who are finding it a challenge to simply get out of bed in the morning. I've talked to people who feel isolated and alone, which is one of the worst feelings in the world. There were people who feel like they have no one to talk to or even worse, no one who cares.
To all of you out there, struggling with depression, please don't give up. I know how hard things are for me. I can only imagine the personal struggles you're facing and I won't pretend I know what it's like for you because your struggles may be different than mine or vise versa.