It's going to be a rough day. My Grandfather's funeral is this morning and it's about an hour away. Calling hours will immediately be followed by the funeral. It's all in one day and I guess that's a thing now.
Honestly, it's better this way because it makes it easier for everyone to be there for everything and that's important.
After several discussions with Dr. Pattie, my parents, Lizze's parents and some of you, we decided to give the boys the opportunity to attend the funeral. This is only for Elliott and Emmett, as it's best for all, including Gavin, if he stays back.

Both boys wanted to go and until last night, that was the plan. While I was out walking last night, Elliott decided that it would be too much for him and we respect that. He will go to school instead and Lizze's parents will pick him up afterwards.
It will be Lizze, Emmett and myself going now.
I had to take Emmett out for new clothes because we need to try and dress him as appropriately as we can, within his comfort limits.
I'm really impressed by Emmett because he found dress pants, a shirt and he insisted on a tie. He's really excited to wear his new clothes and while there's nothing exciting about having to attend a funeral, it's pretty amazing that he's worked trough this, at least thus far.
These clothes have to be a sensory nightmare for him but he's wanting to go ahead with them anyway.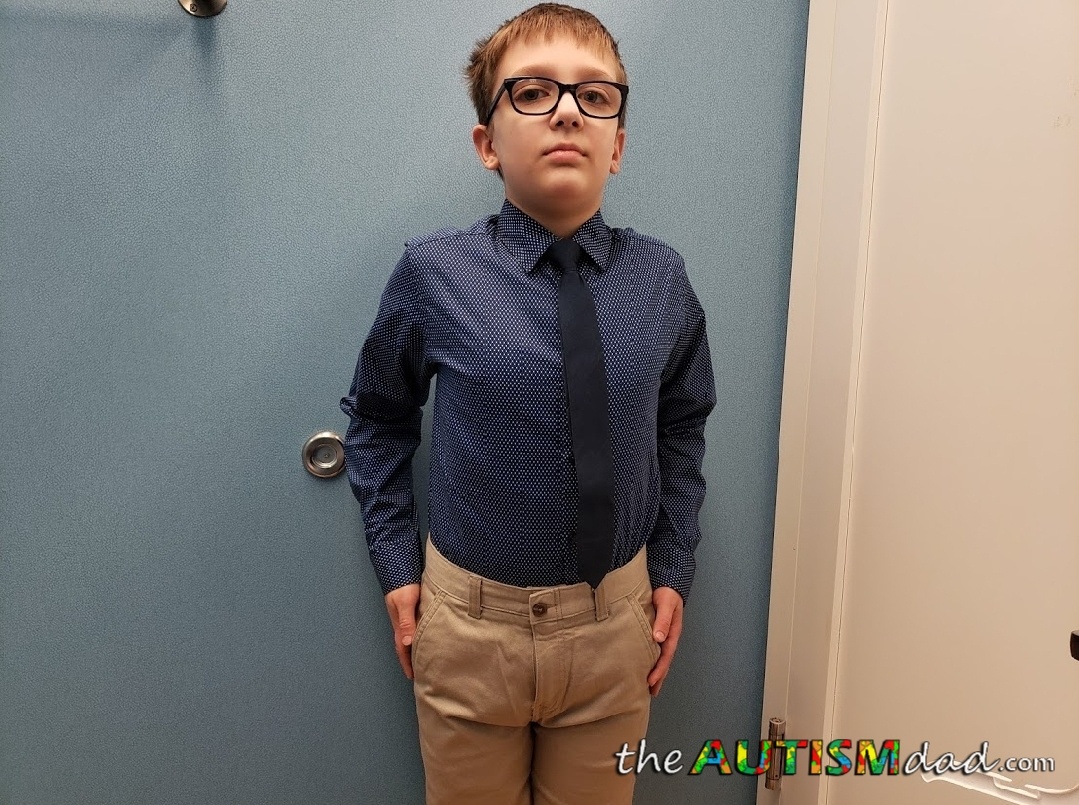 Emmett wants to do this for his Grandpa and while it isn't necessary, perhaps this is him growing up a little bit. We're going to bring a change of clothes for him, just in case. This is all his decision and we're going to follow his lead.
I'm trying to find a silver lining here and Emmett wearing dress clothes is going to be it.
This will probably be the last time I write today but I'll be back on Wednesday.
Thank you for all the love and support. We all truly appreciate it. ☺ 💙