I'm experimenting with something new and I'm really interested in your feedback. Over the years, my main form of communication has always been in written form. Between this blog and social media, I've reached tens of millions of people but as times change, I need to try and evolve with them.
Some of you know that I've been involved with several podcasts in the past and it's something that I really enjoyed doing. I'm always getting interview requests to be on other peoples podcasts but have never had one of my own.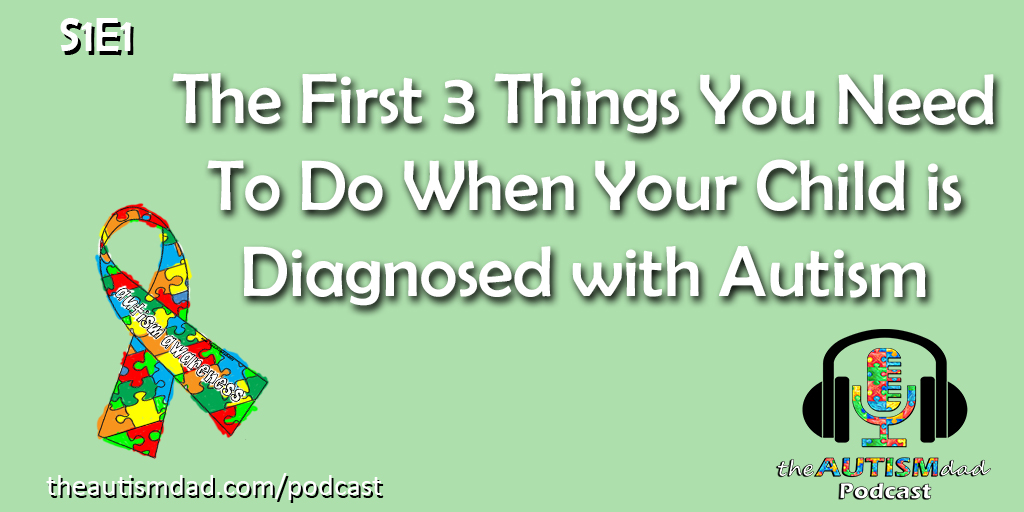 Most recently, I worked with my good friend Joel Manzer on Autisable Dad's: Life with Autism. Joel does an amazing job and while I loved working on this with him, time became an issue for me. Check out Joel's podcast at the link above because it's fricking awesome.

Writing has become more challenging for me because I'm struggling with depression, a multitude of other things right now and again, time constraints.
I will be focusing on a once a week episode (at least for now) where I just talk about things I've been wanting to say but was simply too overwhelmed to try and put into written words. Eventually, I may grow it and do interviews but at the moment, I think I'll do the talking.
What I may also do is interview my kids and have some discussions with them about things that they want to talk about. I want to incorporate my family where I can. Family is everything and being able to involve them in something like this would be awesome. ☺
In this first episode, I introduce myself and talk about the 3 things you need to do when your child is first diagnosed with Autism. I'm asked that question several times a week and I thought this could be helpful to anyone who's just getting started as an Autism parent. It can also serve as a reminder to even the most experienced Autism parent, that focusing on these 3 areas, can help you through the more difficult days.
This was my first attempt using anchor as a podcasting platform. I really like it and I'm figuring things out. I did record the segments for this episode at different times and in different environments, so they sound a bit different. That's fixed going forward.
I appreciate any feedback, topic suggestions, questions you want to be answered or even people you'd like me to talk to.
Over the next few days, the podcast will be available on most major apps like Google Podcasts, Tunein etc. For now, it's on the anchor app or you can listen below. ☺
Again, this is episode 1: "3 Things You Need To Do When Your Child is Diagnosed with Autism"