This post was originally meant to publish on Friday morning.
This morning was a fucking nightmare. We're trying to work with Emmett to figure out why he's not feeling well, and at the same time, keep him in school as often as possible. His grades aren't an issue but new, very strict truancy laws are.
Emmett woke up this morning and wasn't feeling well. His stomach was upset again and he was unable to eat. We've known about these stomach aches for a long time and we've been treating them as though are related to stress because we've ruled other medical issues out. It turns out that Emmett is getting nauseated everytime he eats. Sometimes this also results in abdominal pain but it's not indicative of anything specific.

Autism, sensory, speech, language and anxiety challenges make this a much more complicated.
It's very difficult to know what's what. We know for sure that Emmett is having stomach issues. It appears as though this might be related to a return of food sensitivity. He had food sensitivities when he was younger that caused him lots of problems. He was nonverbal at the time, and figuring out what was going on was very difficult. As far as we knew, the food sensitivities were outgrown. We are currently awaiting the results of tests that were done yesterday and those results will hopefully give a direction to go in.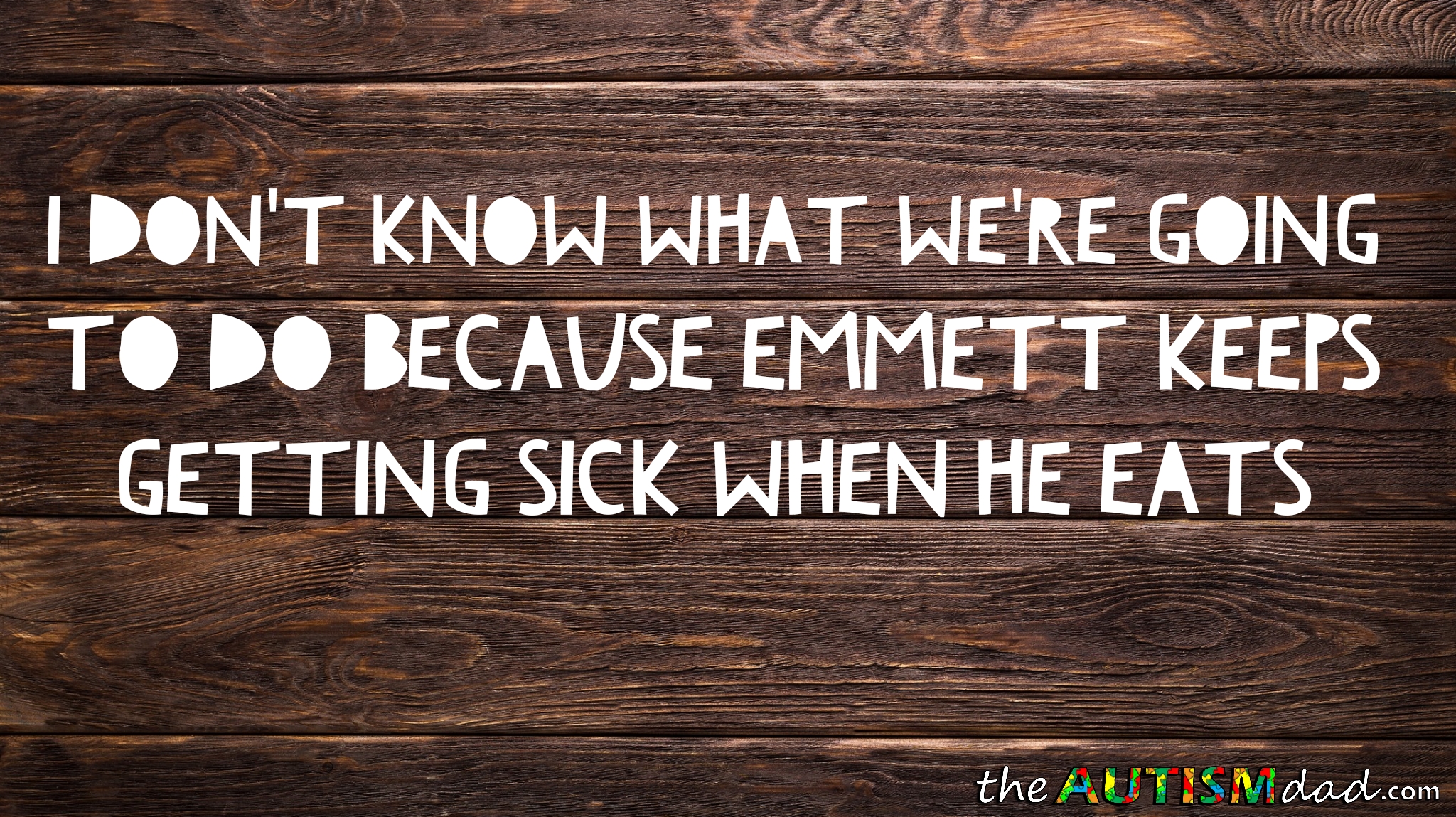 Anyway, Emmett badly wanted to go to school this morning but he felt so sick, he was afraid to go. We were concerned because he would likely be unable to eat and that's not a good thing either.
After about an hour long meltdown, we finally came up with a solution for this morning. I had a long conversation with the school and explained everything. They're incredibly supportive and willing to work with us in any way they can.